Welcome to a HEROIC post about our game ( Molten Armor )!
Previously, we barely touched characters, although they ( and their interactions ) hold the core of story and gameplay. There are no good or bad guys in our game. Someone may decide to turn against you, and someone will be covering you with their bodies. Nonlinearity FTW :)
We won't tell much about some persons, because their mere appearance will be a story twist. So it's spoiler free. Let'go!

Valkyrie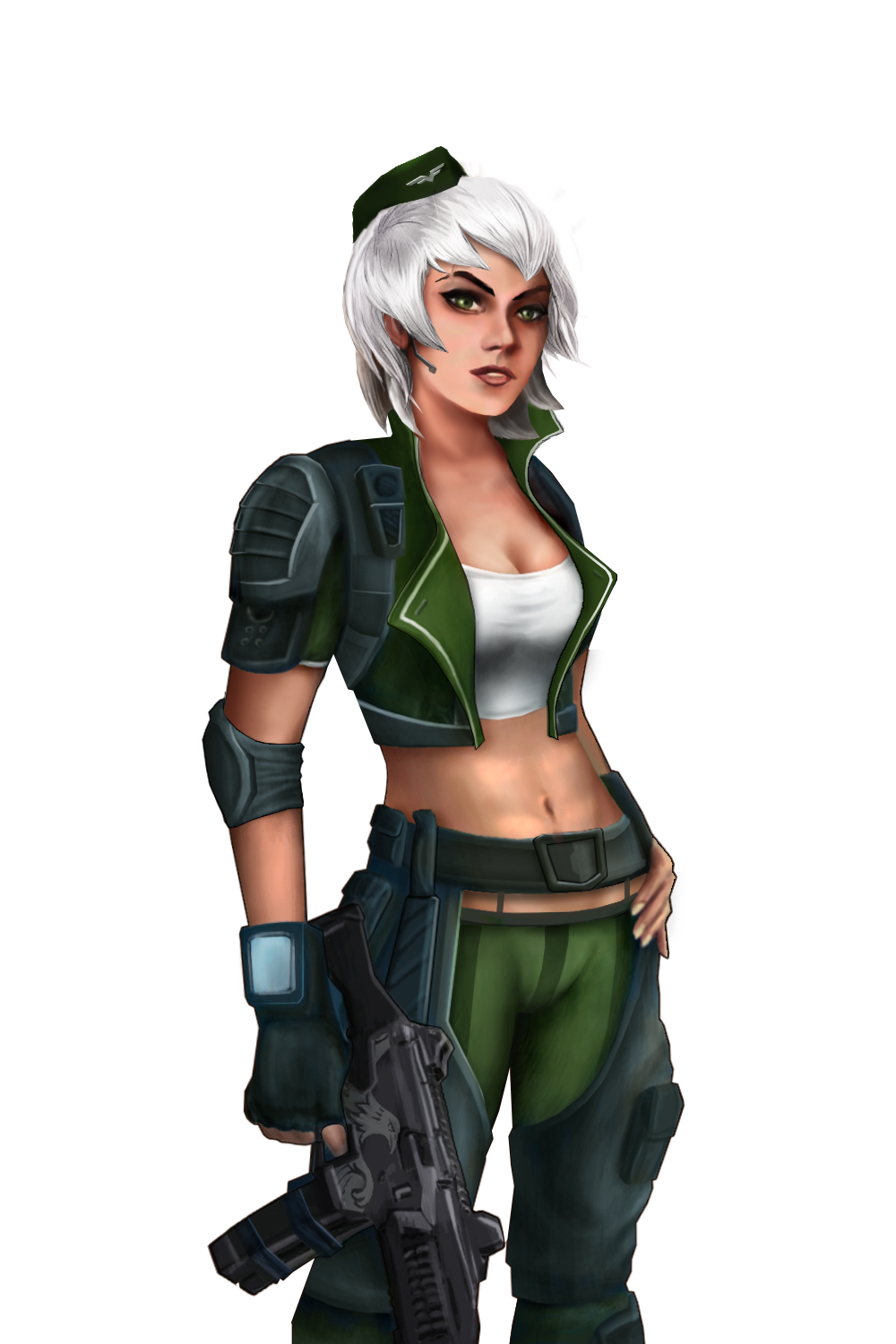 She is your mentor and a teacher (she is in charge of tutorial as well) from the very beginning of the game. War veteran with reach combat experience. She will give you hints and tips during the walkthrough and summarize the HQ orders for you. Instructor, radio operator, sniper, beauty. Strictly follows the HQ orders. Dislikes mercenaries for slacking excessive gaiety. Mostly tolerates Tibet, but suspects Match helping enemies. Ignores enemy general.

Enemy general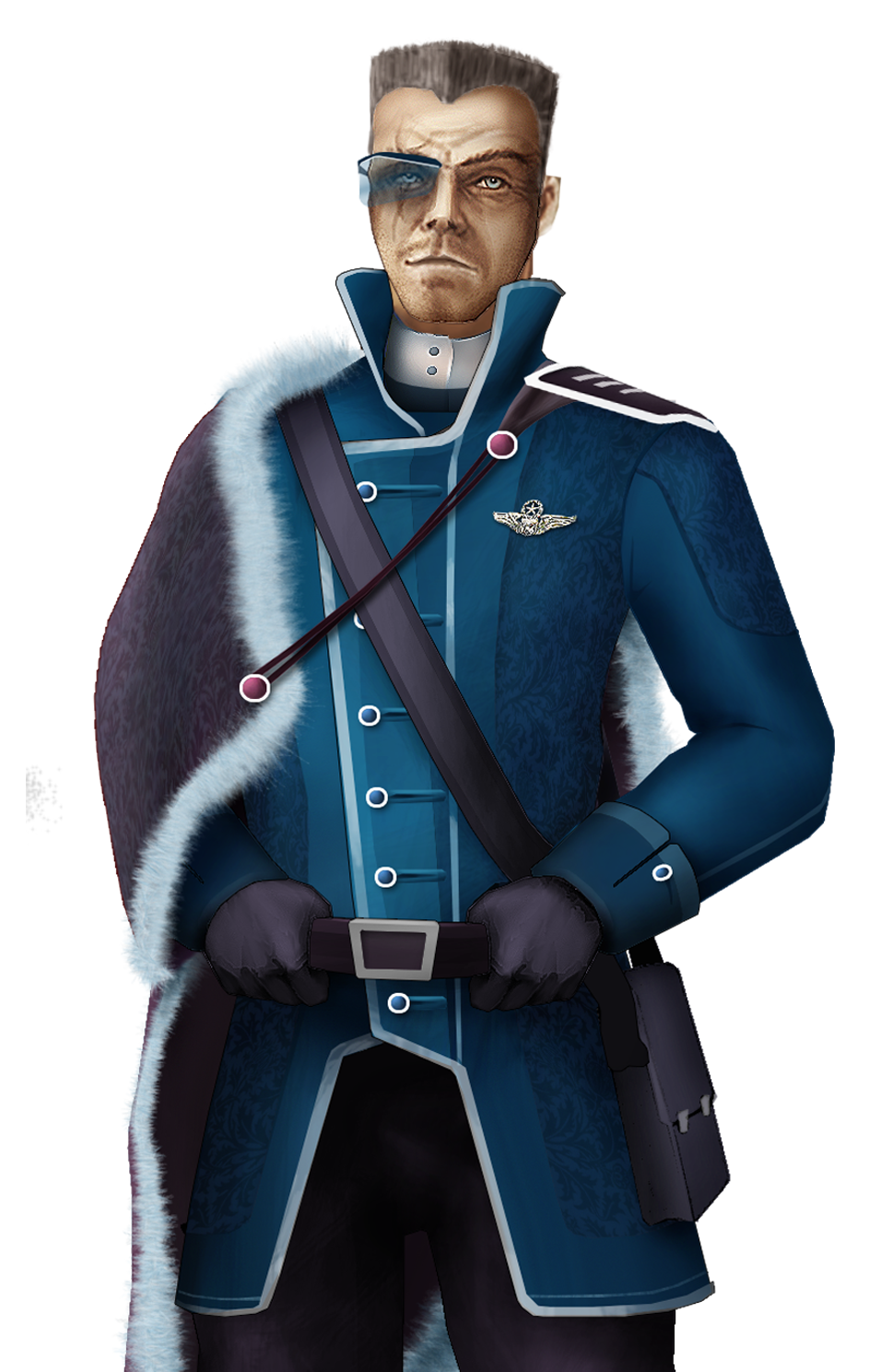 "Face of the enemy" for the player. Arrogant, pathetic and supercilious. He was promoted to a general not for his combat merit ( but rather contrary ). Sees himself in his youth in the player, regularly displays somewhat rather paternal feelings and is even proud of some of the player's successes. As befits a bad guy, he has some considerable chances of dying but that's not for sure. If he visits the frontline personally, he rolls on a heavily armoured tank, at the least. Communicates directly to the player, and totally ignores other character, since he considers this to be beneath his dignity.
Tibet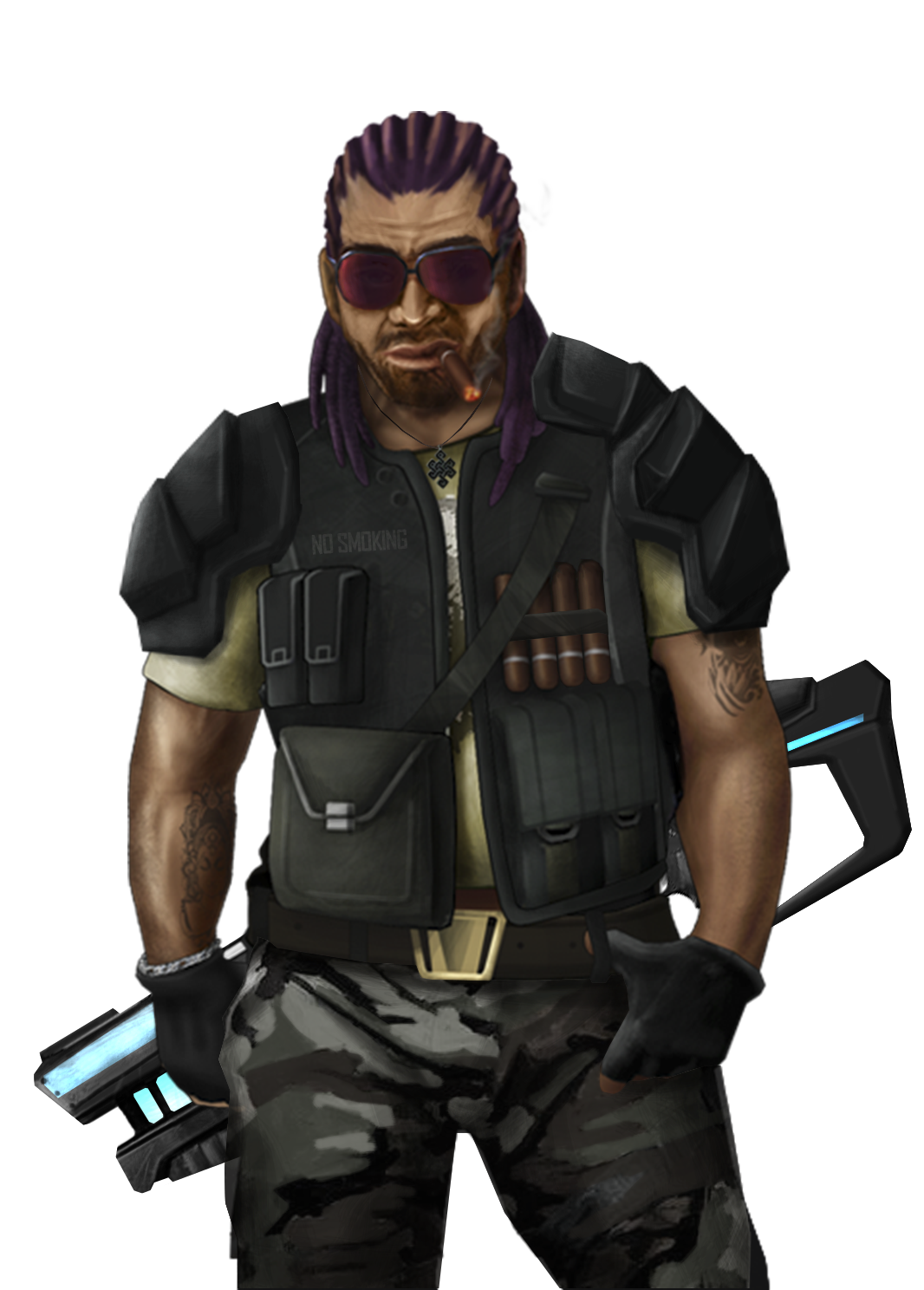 Mercenary from the Earth. A veteran of several wars. Machine gunner and an engineer. Constantly smokes. Hired to the losing southerners, because they pay more. Quite reasonable and calm (for a mercenary). He is neutral towards Valkyrie. Knows Match for a long time, treats her like a junior sister and a friend. Openly despises the enemy general and wouldn't mind to beat some crap out of him. Tibet's past is flooded with blood and full of losses. On the path of redemption he managed to be a monk once.
Match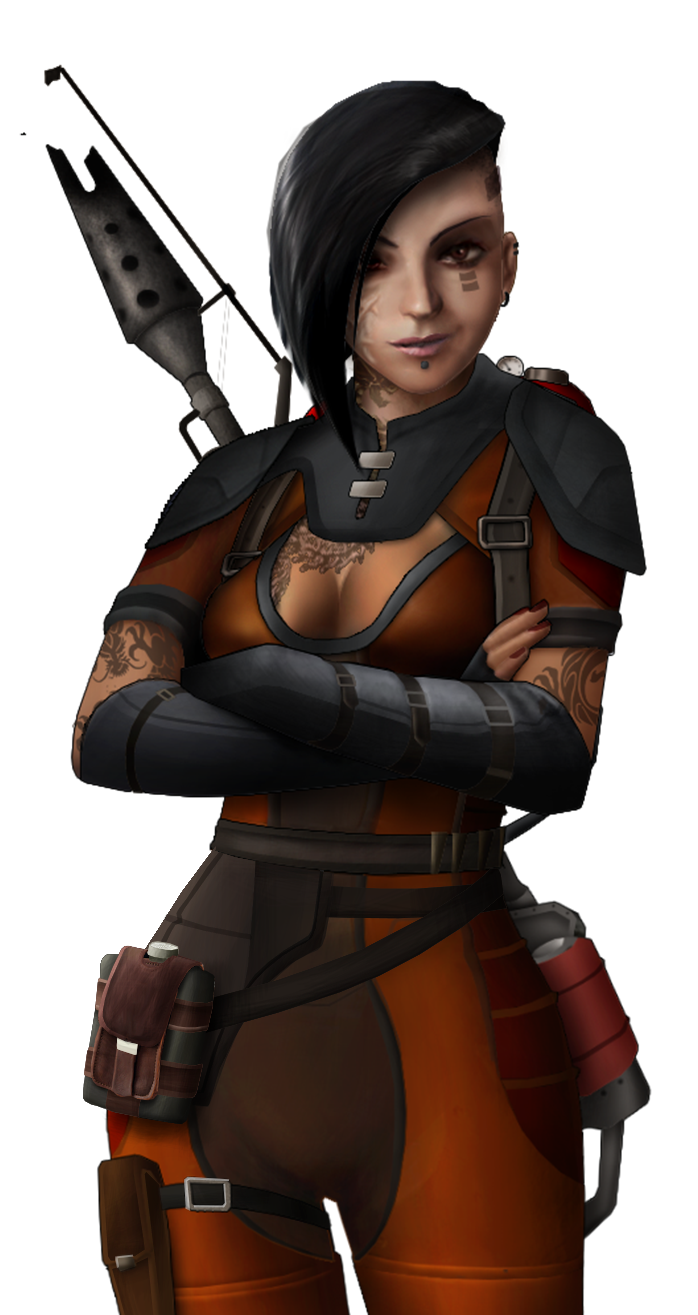 Mercenary from the Earth. Effectively enters the plot on her flamethrower tank. Impulsive bitch, always has some snappy answers. Regularly sips from her flask. She hates when someone stares on her scar. Originally worked for the northerners, but decided to leave them after they refused to pay her ( even after hundreds of years, on another planet, a problem with greedy clients still persists ). Listens to Tibet, treats him like an older brother/father/mentor ( pick your favourite ). Treats Valkyrie as a bitch, because of constant accusations. Disrespects enemy general. Thinks that all the "common" soldiers are dull and boring.

Enemy officer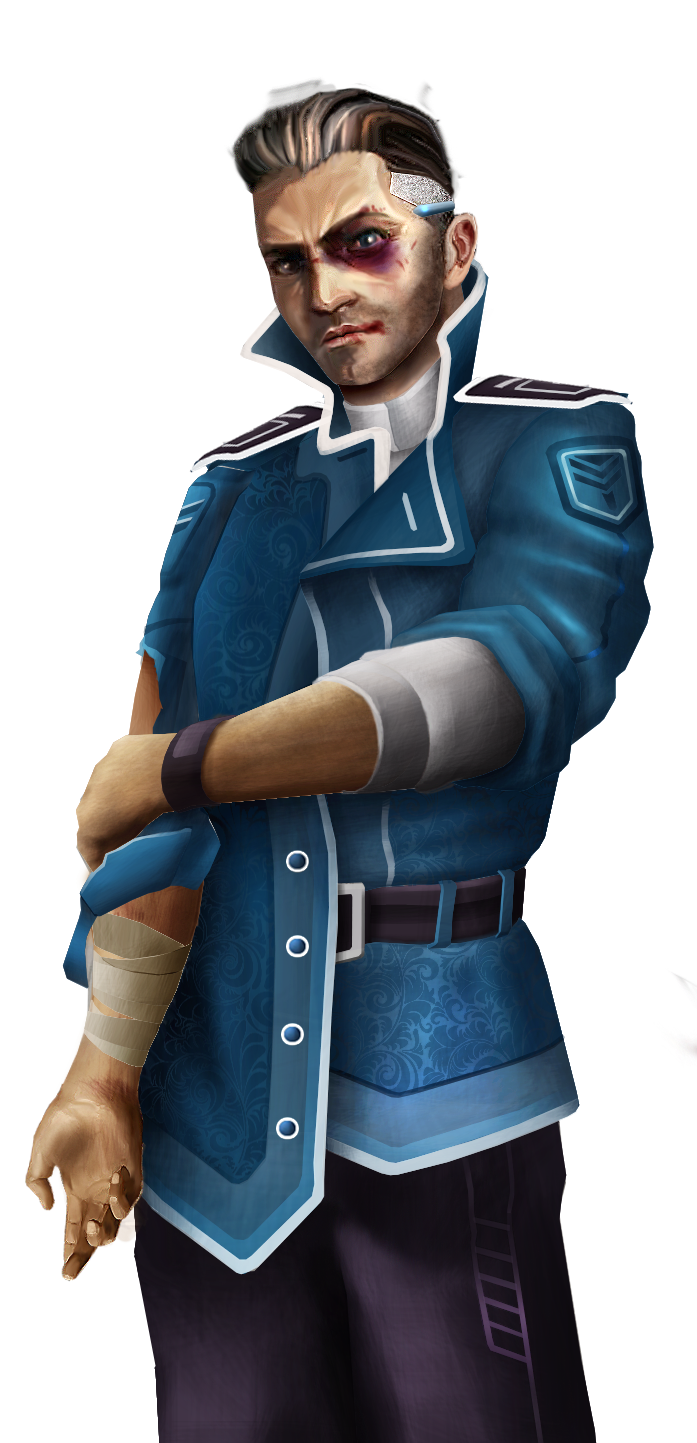 A very story-turning character. No spoilers: he is a pal of enemy general. Comes to us to surrender himself, pursuing his own interests.

Earth admiral Cross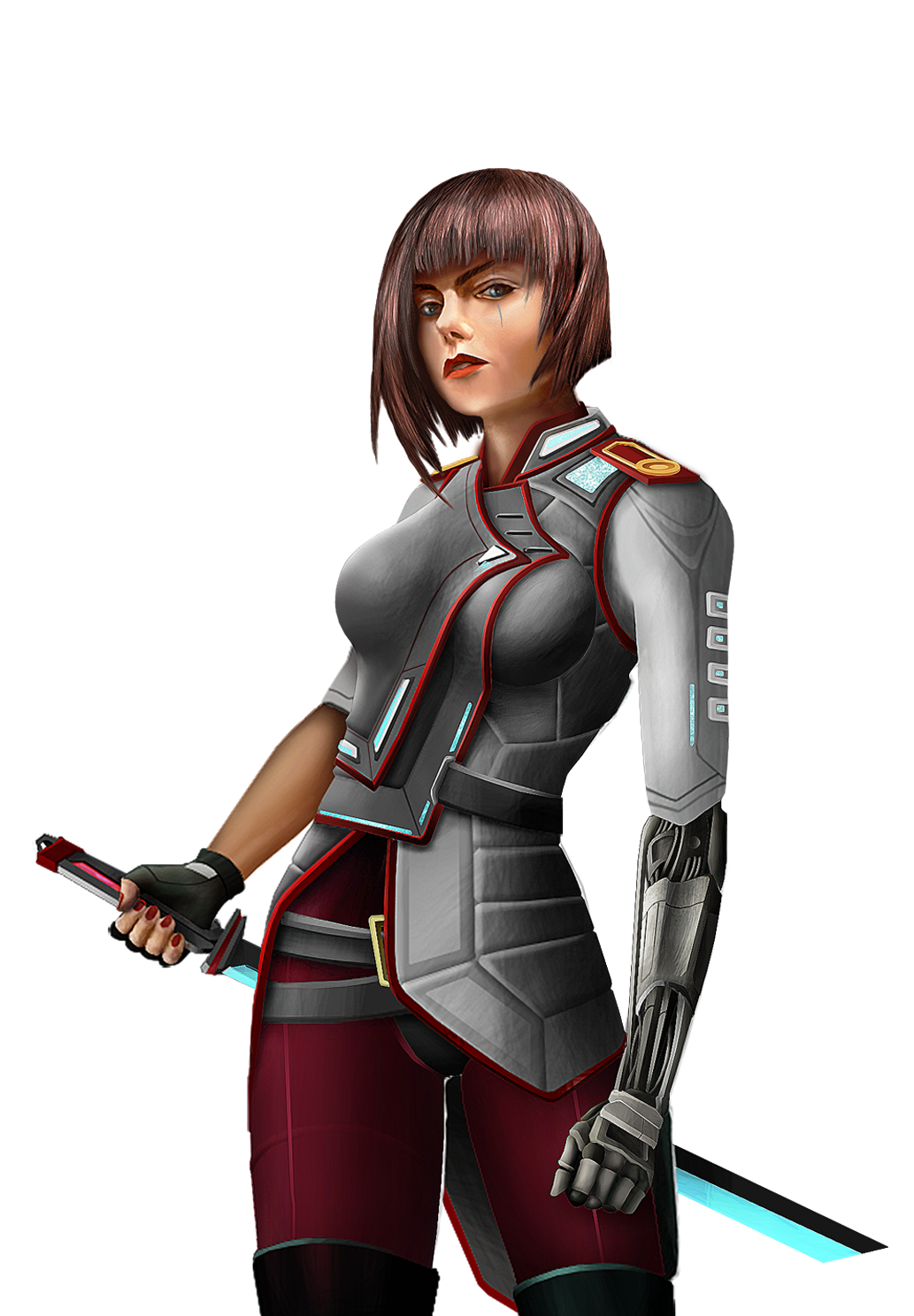 Can honor you with her visit near the end of the game, if you will do too good. Is an authorized representative of Earth military force on Marina and she's not hesitating to use this force. Cross became an admiral deservedly so don't piss her off.