This is a leaderboard button. I'm going to use OpenKit for leaderboard but it won't be in next version because I am still tuning the difficulty. If You want your name display in the first row of the world leaderboard, Practise.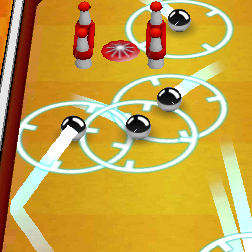 MULTI-BALL!!!!!! I have revised the system so the game can support multi balls. But this feature won't be in next version either (sorry). I am still thinking if it should be a special tool or trigger by the objects on scene.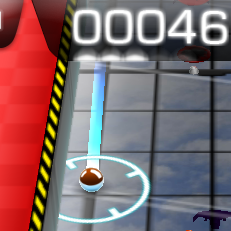 This is the main feature in next version ... LEVEL SYSTEM. It's simple. The longer you play, the harder it is. You thought you got used to it and able to keep scoring forever without dying? Ha Ha! No way! There will be 6 levels (Lv0 to Lv5). It levels up after minutes and refresh the level when you lose. I think it will be more challenging, isn't it?
And Err... I am already preparing the next stage, but I am not going to tell you in here. Keep an eye on my game.