Dear readers,
Before I get into the real information and stories, I would like to briefly talk about our decision to make our mod and our development more approachable and "out there". Because of that I created our own discord page where me and the other developers share our daily updates and answer questions. Feel free to join in:
Link: Discord.gg
We have also decided to make our modding approach more coordinatable and have made a trello page in which we systematicly work trough all our planned features and ideas for the first alpha launch. Our progress is followable in detail from the following link: Trello.com
Enough about that, let me introduce you to our new team members and tell you something about what they have been up tho the last day(s).

Ian
First to join our team was Ian, Ian is a 3D modeller and animator and has dived right into the mod starting his work on an expensive version of the famous ninjato, the go to ninja sword which has a samurai handle and scabbard but a shorter blade, in order to disguise it as a samurai weapon.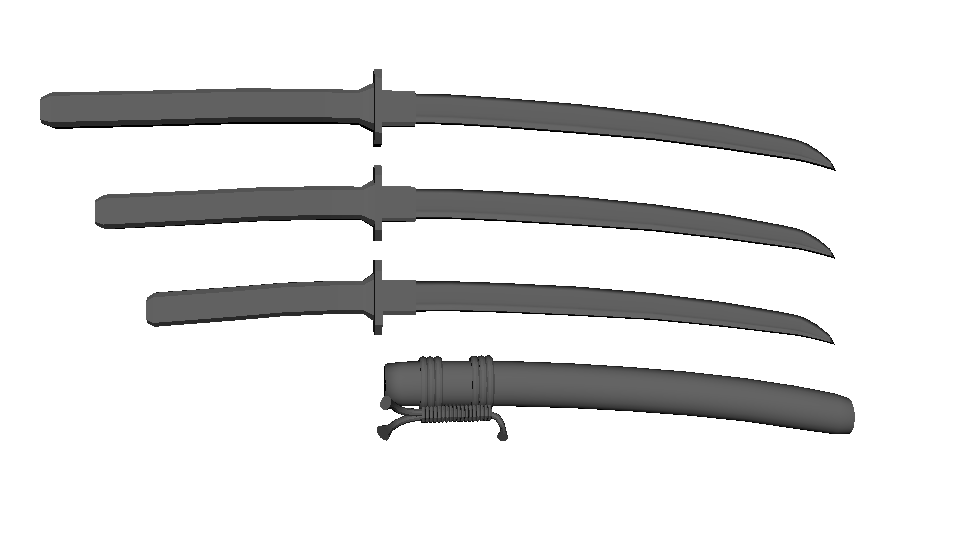 Bskai
Bskai is our second new team member, he has stepped in to help us do a ton of research in order to make this mod as historicly accurate as possible. Historical accuracy is something we value a lot, thanks to him I can also tell you a little bit more about the factions and their leaders as they will be in the first alpha version of this mod.
Uesugi Clan Ruled by: Uesugi Kagekatsu
Tokugawa Clan Ruled by: Tokugawa Ieyasu
Date Clan Ruled by: Masamune Date
Toyotomi Clan Ruled by: Toyotomi Hideyoshi
Mori Clan Ruled by: Mori Terumoto
Shimazu Clan Ruled by: Shimazu Yoshihiro

Rosgard
Our newest team member is Rosgard, Rosgard is a C# programmer currently studying at the university and is working beside me to bring all our plans into fruitton. Today he has added a tetsubo to the game, we also decided that all coding on this project will be done in an online collabaration program. We already have coded an impressive 2000 lines of code.
Godarcher
Hey that's my own name up there, the last days, aside from setting up this wonderful team, I have been busy with adding weapons into the game. At the moment I speak to you we have around 180 pieces in, giving players and troops lots of weapons to choose from, keeping the mod diverse. All weapons will be smithable, customizable and properly nameable just like a katana should be. In addition to this we have been very busy gathering models and animations, as well as collecting japanese themed (battle) music for in the mod package. To finish off this dev blog I would like to share some more specialized things to you guys which I have been working on lately.

I thought a lot about samurai, about natural movements and principals and I came to the conclusion that the samurai is a perfect symbol of order and organisation in 16th century Japan. Even dying is done without emotion or pain shown, this order the samurai seem to breathe is something we would like to showcase in this mod. We do this by making combat ordered and clean, katana strikes being a perfect example of that. But we also would like to show this order by letting the samurai form an contrast with the outside world, nature by it self is the opposite of order, we want to show the contrast between the samurai and its environment. And ofcourse the ninja and how well he goes with his environment. We do this by using our japanese environment models and making them move as much as we can, trees bend and move by the wind, dropping leaves all around your screen, which then form piles of leaves on the ground. All of this adds to the moving chaos around you, while you as samurai are the order amidst this chaos.