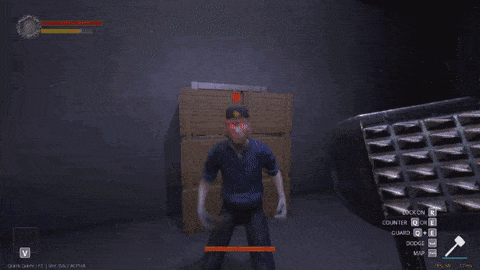 Hello everyone!
We recharged our batteries for a week. And we're making contents to make the game more interesting.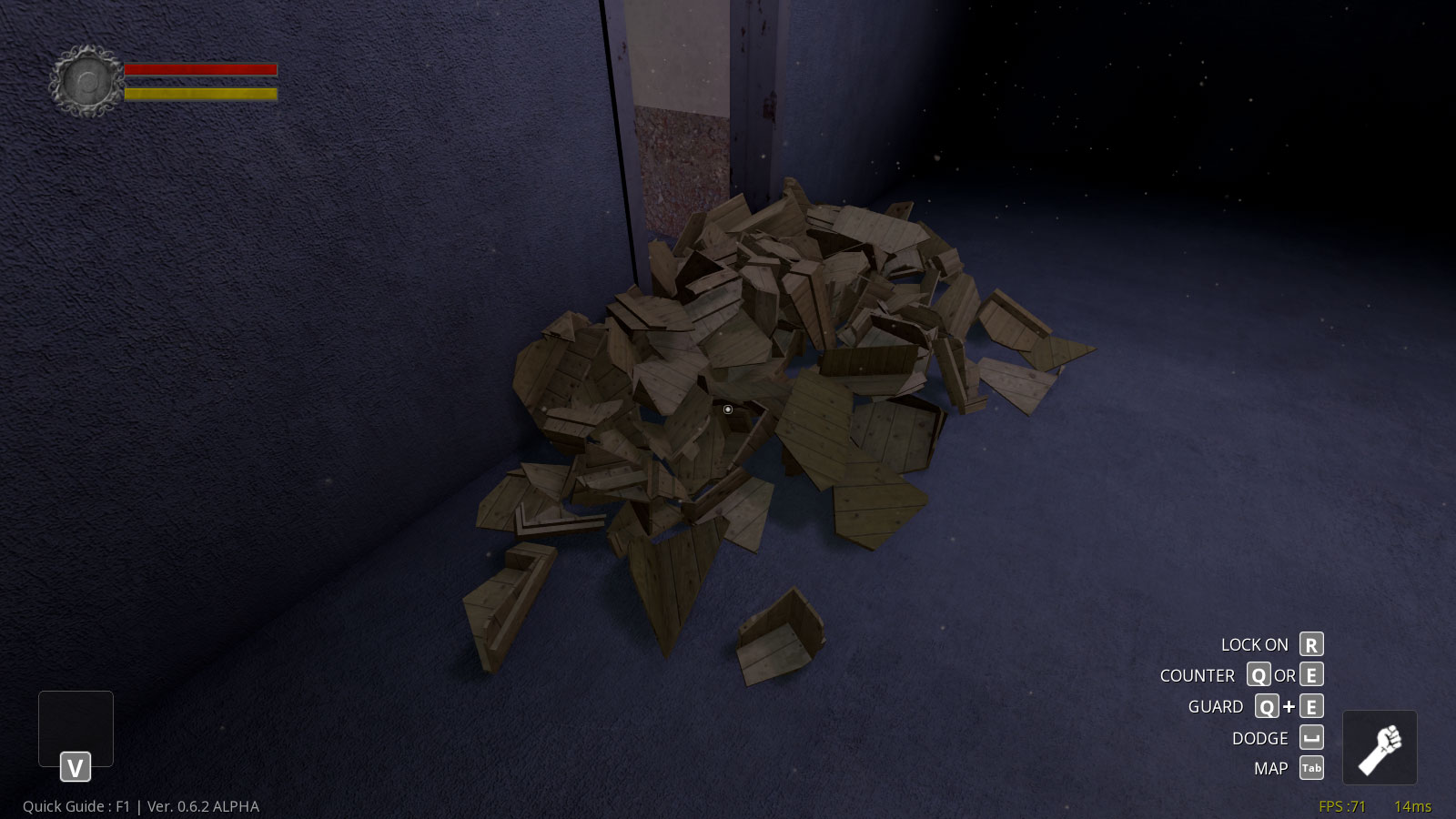 The first is destructible crates. Crates will be destroyed by attacking, dodging, stones, Molotov cocktails and flying bodies of knocked-out enemies. We hope these various interactions will make the game richer. You may find hidden places or items behind the crates, but breaking crates is fun in itself!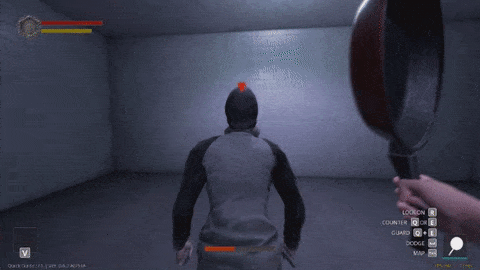 The abilities to knockout are added to counterattacks and backstabs of some weapons. These have been added as part of the process of strengthening the weapon's personality, and these weapons have become more powerful.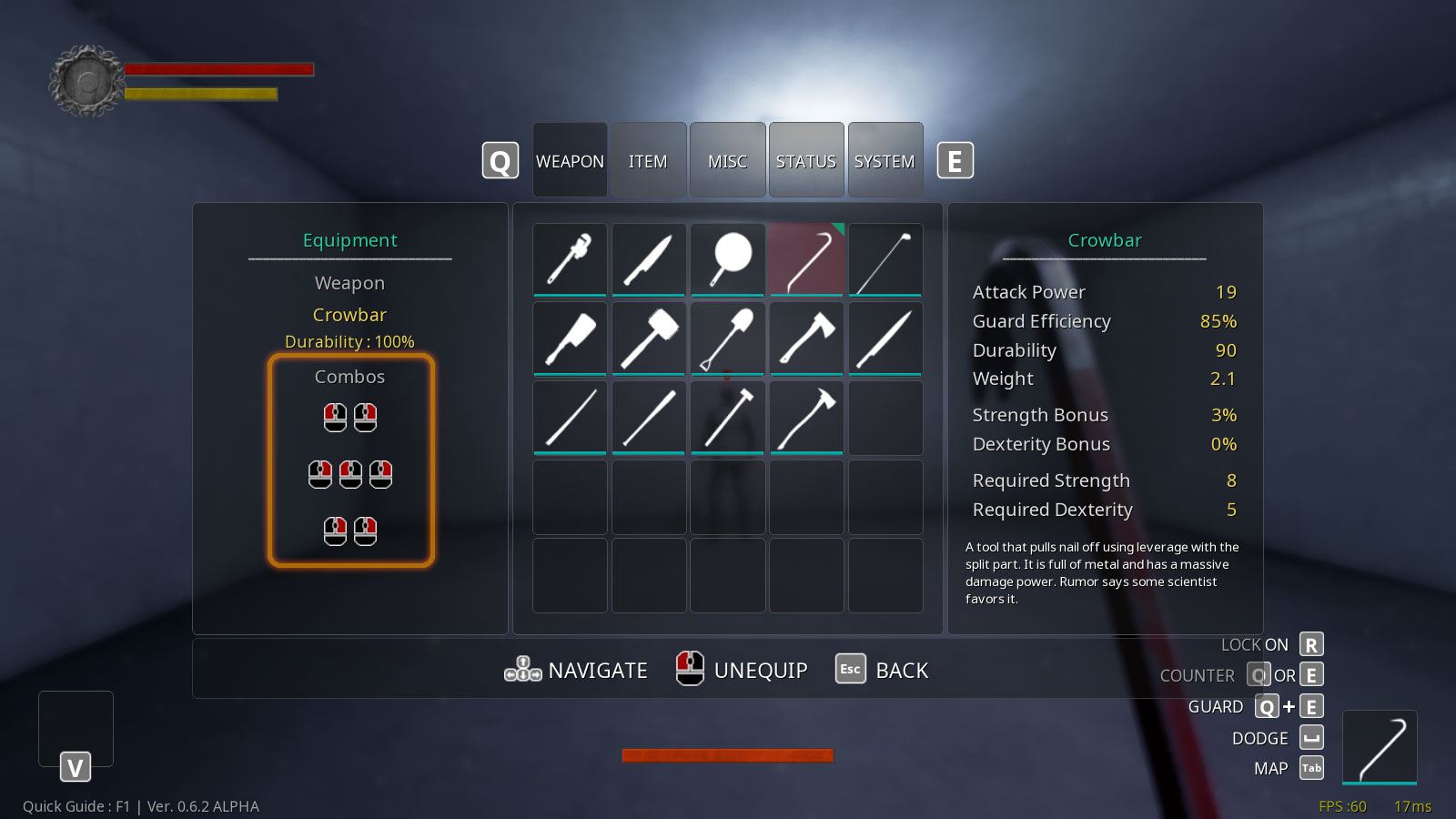 When you equip a weapon, the combo list of the weapon will be shown in the inventory. We have some ideas to make the process of acquiring a combo list more interesting, but they have been discarded because we thought they're less significant.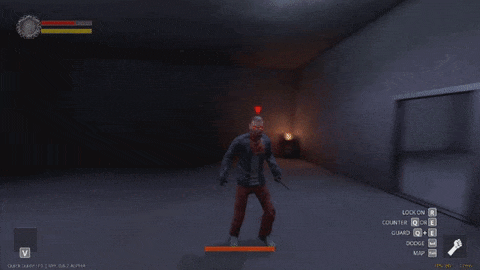 The red bandana masked guy will have a new attack pattern. This new attack is hard to dodge and know which direction he will attack, so the player is forced to guard. Like in the case of the Doorkeeper, we hope it helps players to get used to guarding.
Thanks to everyone for choosing and supporting our game!