The game is about a team of human prisoners stuck at an alien planet, they get the chance to get their freedom back, but to do so, they have to collect a key one by one and reach the appearing rescue pod. It's up to you that you work with the other prisoners or play as a lone wolf. The adventure gets more interesting when the Hunter joins the game and try to stop them. The Hunter have better equipments and all kind of different gadgets to choose from, which will help him to find, and eliminate the prisoners but the dark hides many danger for both sides.
Boxes are useful for both teams. For the prisoners it's even more useful because you can find equipments (right now there is just a few) but as a hunter you can use ammo and medkit too.
With VICTIMS our goal was to create a game with the graphic style of the 70/80's Sci-fi, and the gameplay of a light horror game with the twists of a multiplayer game. We also went a bit "old-school" with the no health regeneration method, which makes the game a bit harder but there is a chance to get back your full life with MedKits.
Right now we're working on the Menu,and the Server Browser, and testing the chat system which is working pretty fine.You can change your name, but unluckily the game doesn't save it yet so players have to type in their name on every startup.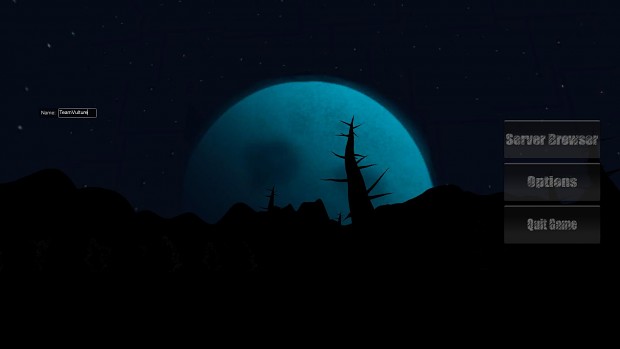 As you can see the menu isn't really polished yet, but for the first tests it'll do it's job. Server browsing and Creating Match are simple too but we want to make it more detailed so the players can personilize their own match. Right now only 5 players can play on a server but if it's work well then we try with 10 (8vs2) to make the game more intense. (It'll also be variable)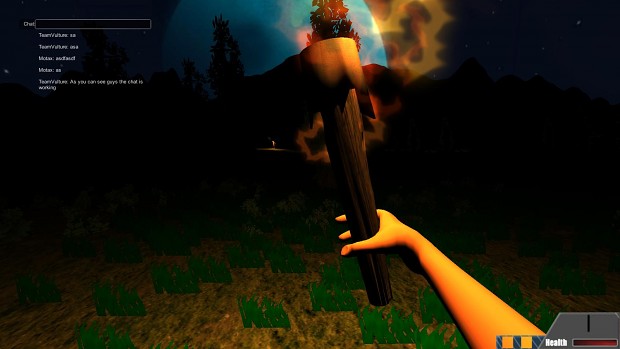 This chat system is really basic but it's working well. In a game like VICTIMS, communicating with the other players is really important.It got syncronized and working pretty good.
On the loading screen you will always find some hints about the game, it will improve your experience and give you advices.The screens will change so it"ll be less boring. We can't wait to share the game with you guys but there are some feautures that we want to finish before the first release, but luckily only few things left until the first public test.
One of the loading screen can be checked below: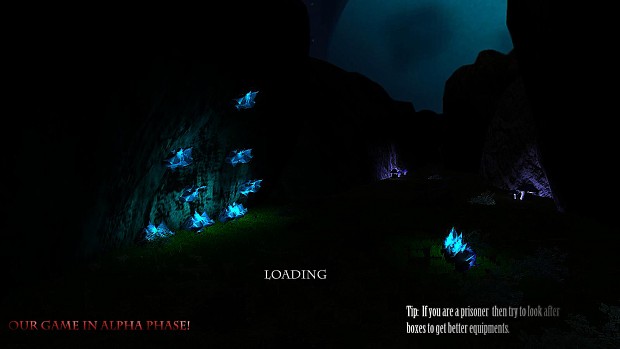 Thanks for reading, if you like the game or if you don't like something about it, leave a comment it's greatly appreciated.