It's been a long while since my last Dev Blog, but development on Dust Fleet hasn't stopped, and there's plenty of new stuff to see!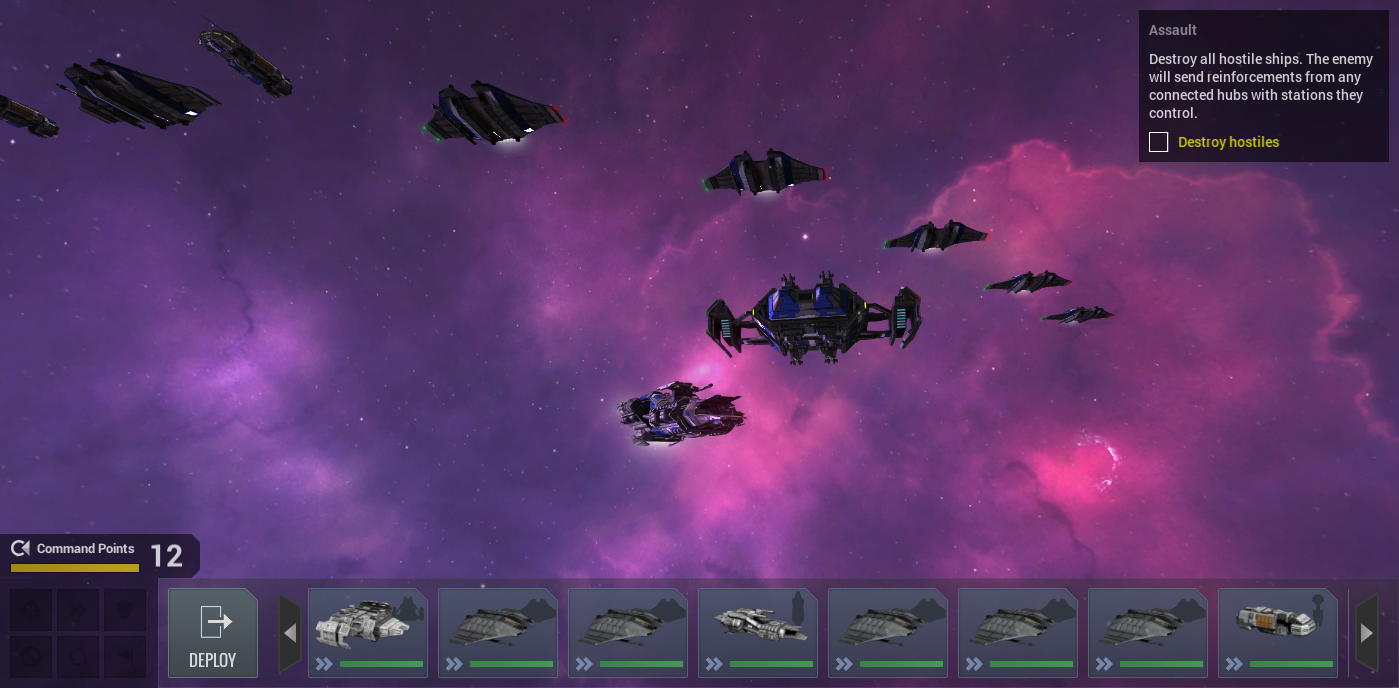 Development Update
The game is shaping up well, most of the major systems are in place. I'm really starting to get a sense of the finished product, which is very exciting. I've set myself a deadline of June for completing the Alpha version, so right now it's all hands on deck. Here's how June's looking for me: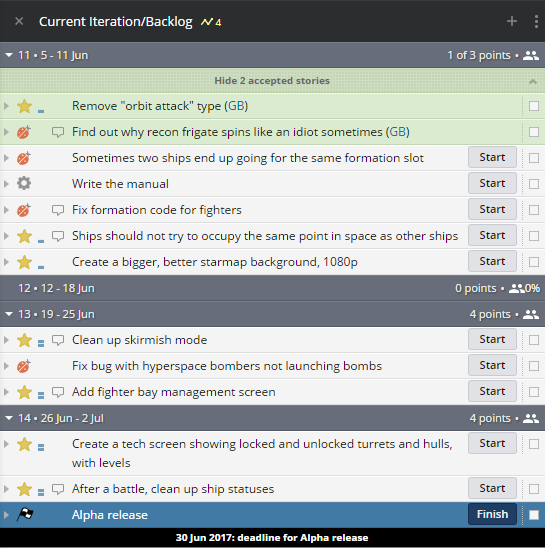 I'm not anticipating much time between Alpha and Beta phases, so I'm hoping the second part of 2017 will be pretty exciting for all of you who've been keeping an eye on Dust Fleet.
Dust Fleet has been a spare-time project for me, and I've only really been able to spend about 5-10 hours per week on it, on average. With that in mind, the development time of the game equates to about one year if I was working full time, so I'm pretty pleased with that - especially since I've been doing the graphics, code and design.
There have been more changes and updates than I can cram into this blog post, but here are some of the ones that make for prettier screenshots!
Missile vs Laser
Up to now, missiles have been a long range heavy-hitter, with lasers filling a medium-range role. THe best counter for lasers is to send in fighters to take them out first. And now we have a good counter for missiles - the anti missile laser may take up a whole turret slot, but the safety of your capital ships is worth it! Just look at how they cut down the missile barrage. They aren't perfect, though. Some missiles slip through, and a sufficient number of missiles will overwhelm them.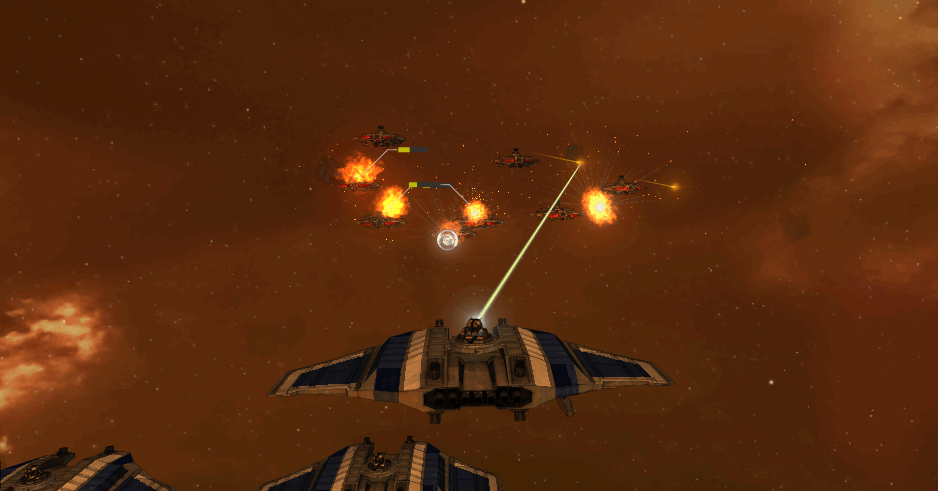 Knight Watch
The Knight, an ancient ship model of mine that originally dates back to 2006 and was used to test the graphics pipeline for the Dust Fleet prototype has been refurbished again. I applied all the knowledge I've built up while working on Dust Fleet, and I'm really pleased with the result. Gone are the murky texturing job and non-planar polygons. Instead, the new Knight is beefier, cleaner and sharper. It's the first ship the player gets, so I felt it was important to make a good impression. It's also been paired with a rebuilt twin plasma turret that looks twice as good while using half the polygons.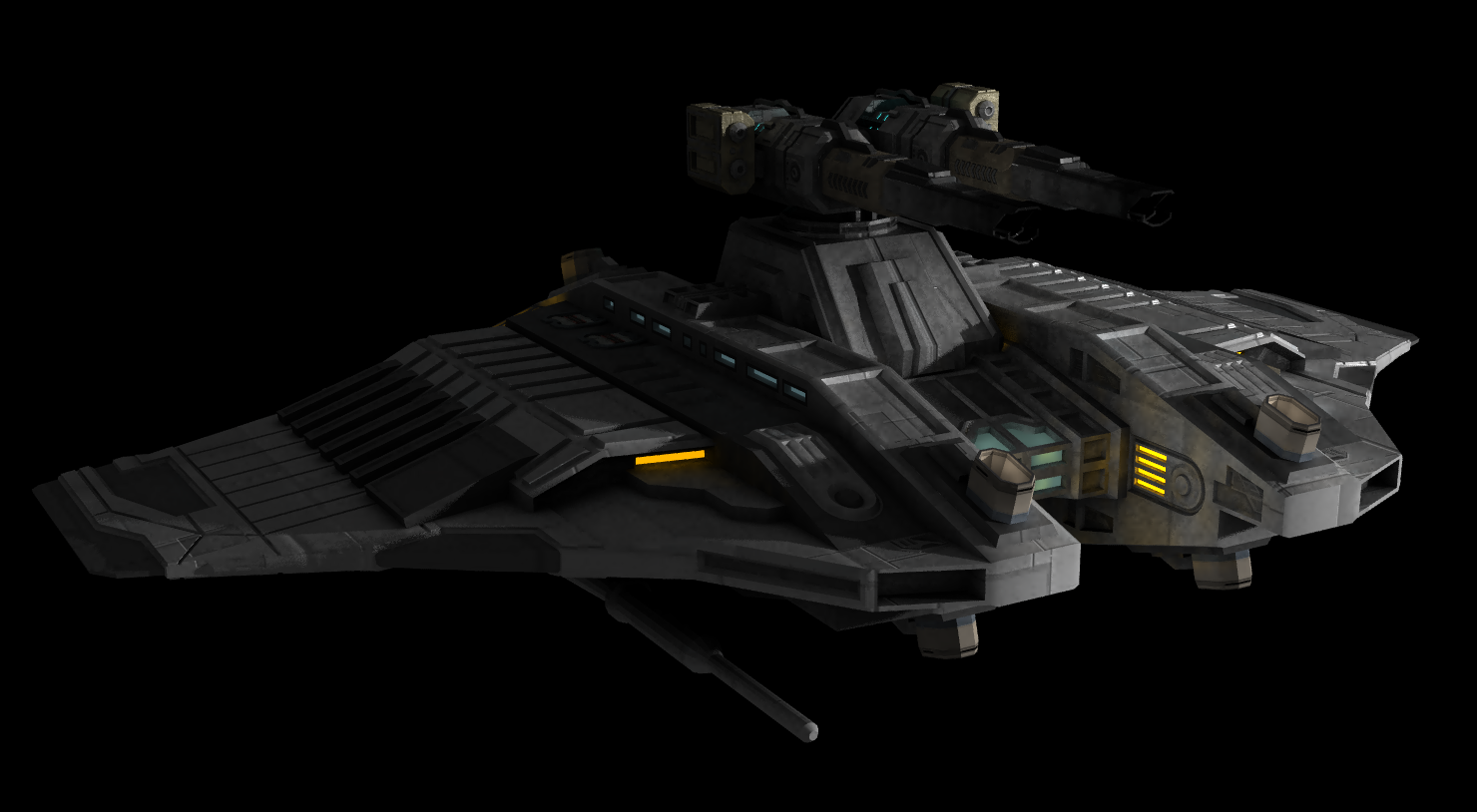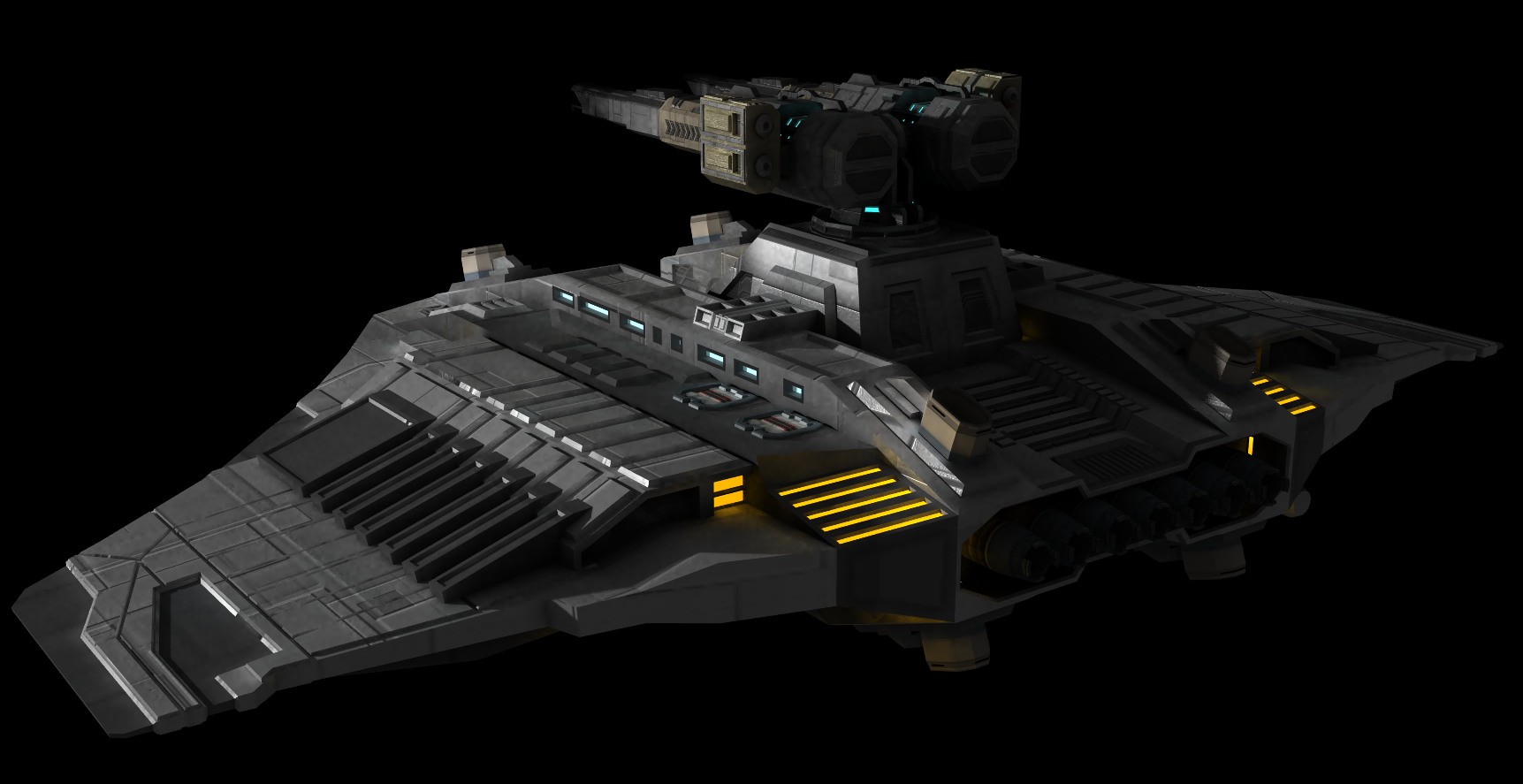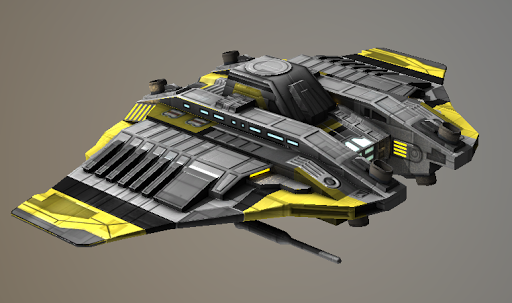 The AI Strikes Back
For the longest time, the enemy in Dust Fleet would do nothing but fire at you if you came close. Now, at long last, they will seek you out and fight back!
But that's not all. Dust Fleet has always been designed primarily as a single-player campaign. With that in mind, the AI will be a tough opponent, able to call in a large reserve of reinforcements for you to grind down. In this way, battles will resemble a kind of winnable "horde mode", with your objectives being slightly different depending on the win condition for the area you're fighting in. More on that in a future blog. But in the meantime, enjoy the sight of the AI calling in a bunch more ships to replace their losses.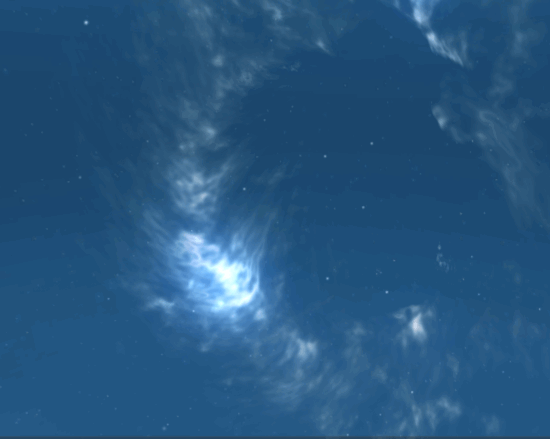 More to come
There's plenty more going on, so check back soon for more news and updates on development. Stay up-to-date by following @DustFleet on Twitter. You can also follow the game on Steam and add it to your favourites. Until next time, spacers!