Hello All,
Welcome to the first in a series of development blogs for our next release of Castle Torgeath: Descent into Darkness. Today we will discuss and show our recent updates to melee fighting as well as scenery additions made to the game.
Currently all levels have received some measure of an artistic pass however we have not yet fully captured the essence of what our dungeons really are. The upper parts of the place were once a defensive fortress in which an ancient people made a last stand. As a result barracks, mess halls, armories, and storage areas are in the dungeons. In the first level, the general feel would be that of the former front entrance of this fortress which has been overrun by various creatures as well as the concept of the expedition which recently traveled through. This means that the rooms and furniture would be that of a medieval encampment entangled with bones and webs while having debris and leftovers lying around from the expedition.
Here is a pictures that shows one of the ancient mess halls: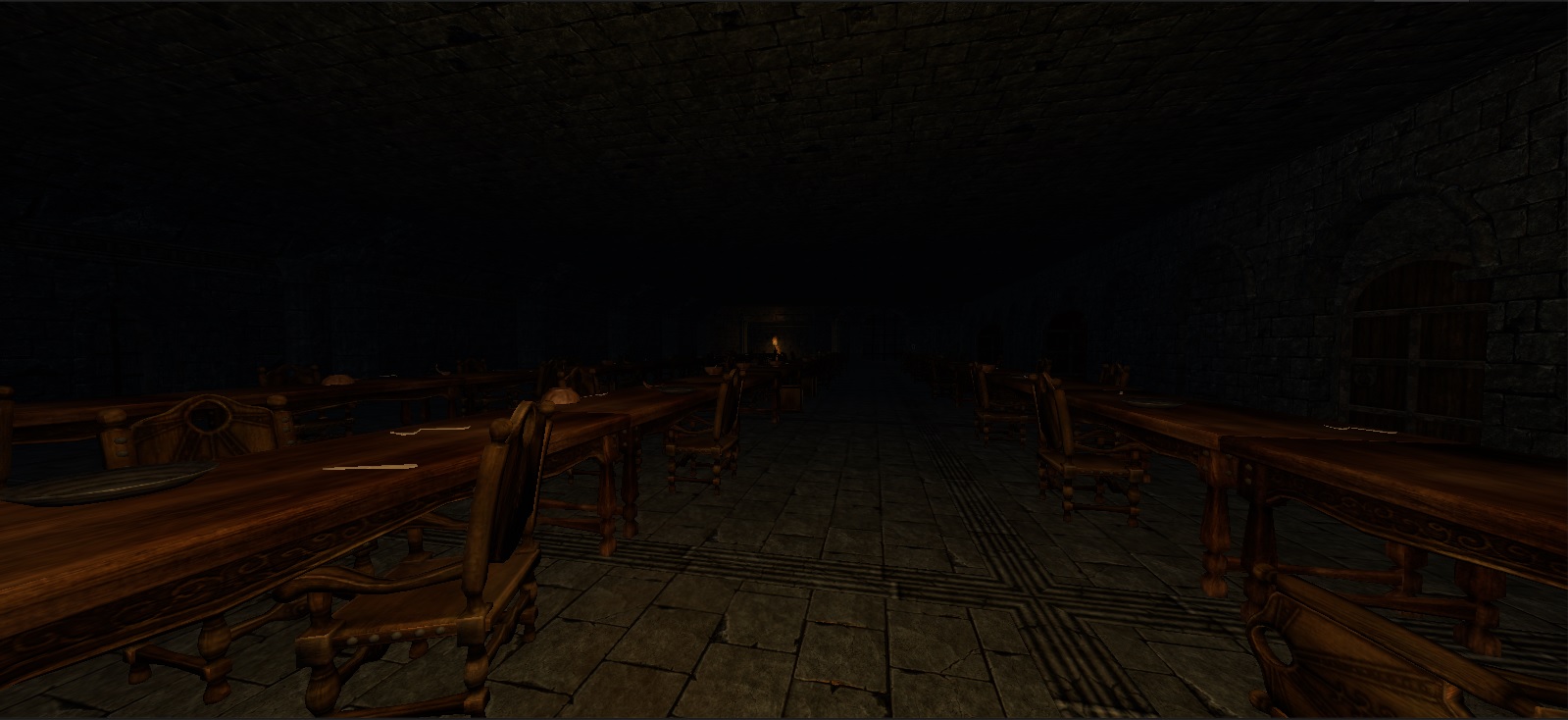 Another picture shows an abandoned kitchen area: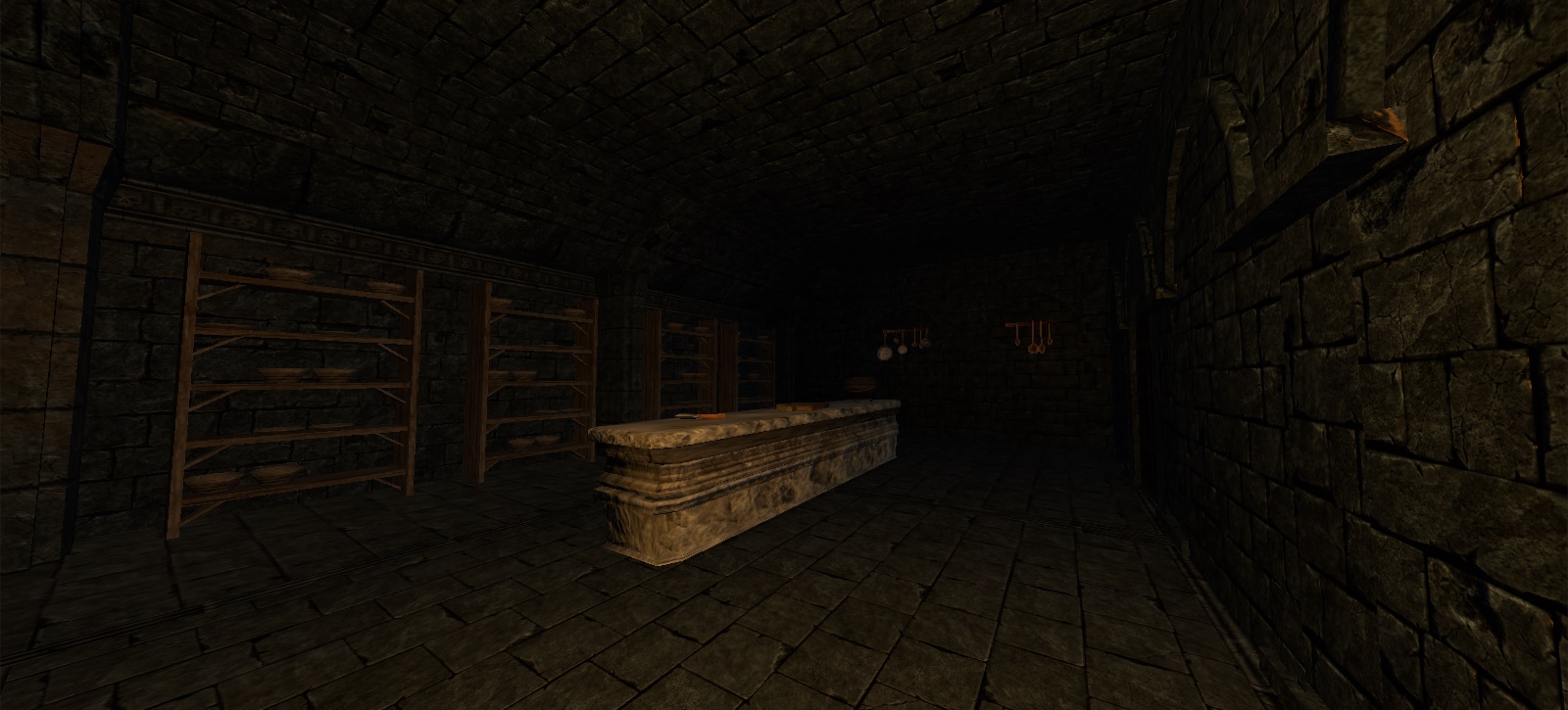 We have also added new enemy fighting effects. All enemy types now have custom hit sounds as well as already existing attack and death sounds. When enemies get hit, their blood spatter will now be more realistic. This includes changes in both direction and intensity. We have decided that when enemies start to get very weak from many hits their blood spatter will be stronger than before. The direction of the blood spatter will also be more closely tied to where and how the enemy is hit. For example, getting hit by a sword side swing will spatter their blood in the direction opposite to the sword swing.
The following video clip shows the new melee fighting effects in action. Let us know what you think!
Thank you for reading, we'll have more details about new and updated game features in the near future.
Dungeoneering Studios
Our Greenlight page: Steamcommunity.com
Our Web Site: Dungeoneeringstudios.com
Facebook: Facebook.com
Twitter: Twitter.com