Hello everybody!
First of all, excuse we for not having given many signs of life it is last time, we have a lot to work on the resolution of numerous bug, especially the bug RAM who prevented us from working on the level 01.
Today in Dev Blog 05:
- What we added
- That corrected us
- Alpha
Added:
- Addition of a model of legs as well as the animations
What mean that when players look at the ground he will see the legs of a person and will can see the animations during the movements
- Level "Tutoriel"
Here, you can see all models of "enemies" & " friends", test weapons, shoot zombies etc …
- A new texture for sleeves (arms player)
- HUD for Health & Ammo
- Splash & Loading levels
- M1911 Silencer (Weapon & Prefab (Pickup & Ammo))
- More ammo & health (Level 01)
- Animation for Rangers model
- Animation for Zombie Female
Fixes:
- Ram bug (in the editor)
- Screen resolution (Menu & Splash Screen)
- Sound are change for SCAR-H
- Graphic optimization (Level 01)
- Collider is change for some models (crates, box, doors, wall, etc …)
- Light bug (Shadow works for all light)
- Translation of texts (Objectives, texts)
- Change texture of the ground (Level 01)
- Some bugs with zombies (Level 01)
- Change resolution texture (Menu)
- Some bugs with gameplay & player
- All sound of "impact" (Level 01)
About Alpha:
We have to work hard to fix the bug RAM it is last weeks, we added and corrected of numerous things.
We enter this week phase of Pre-alpha, that is some nobody will have access has the apha for a few days, then we shall correct the bugs which(who) will have reached us and after that we shall take(bring) out the apha in public.
The apha should thus arrive before a good week!
We are some screen of the legs and HUD in game :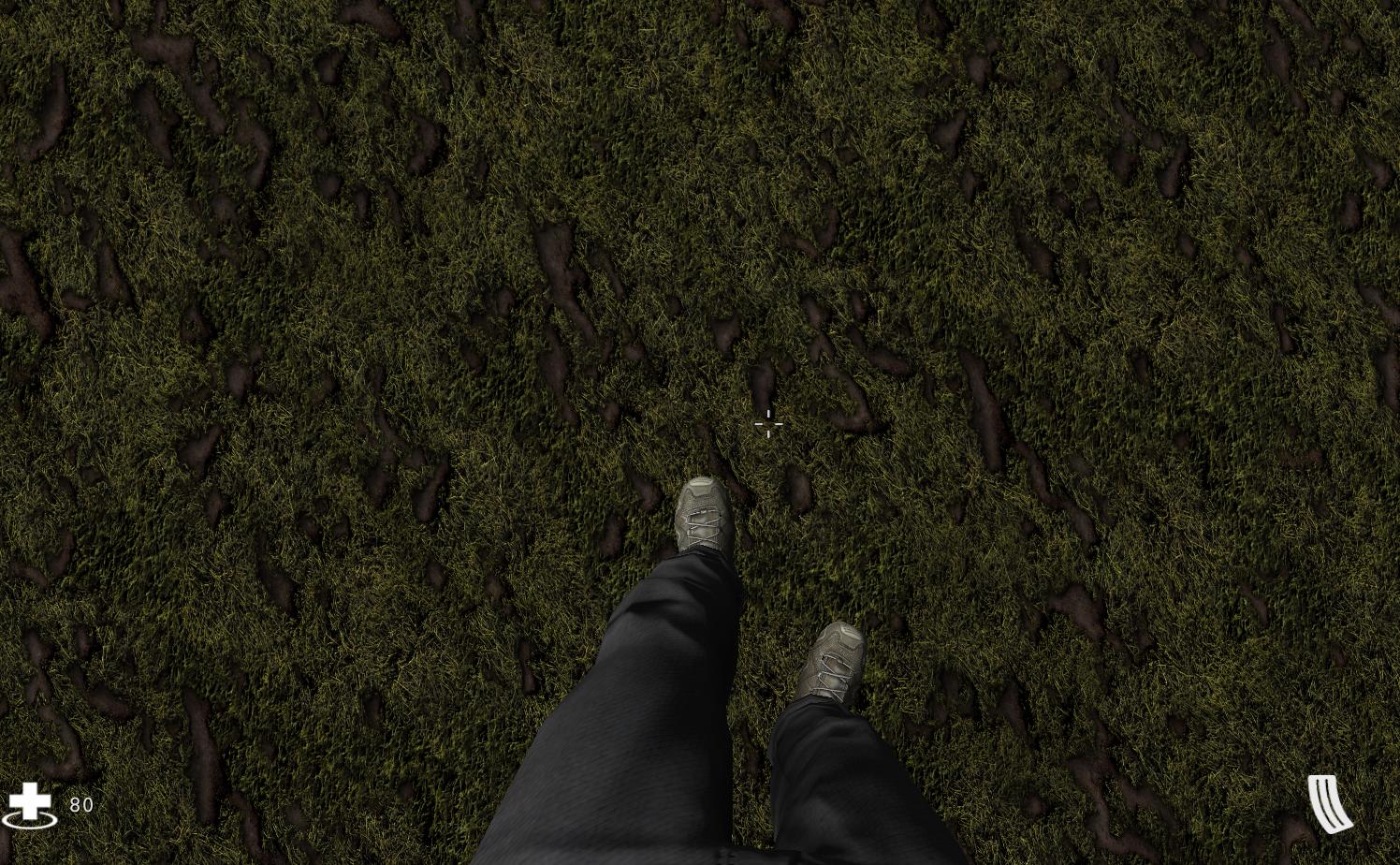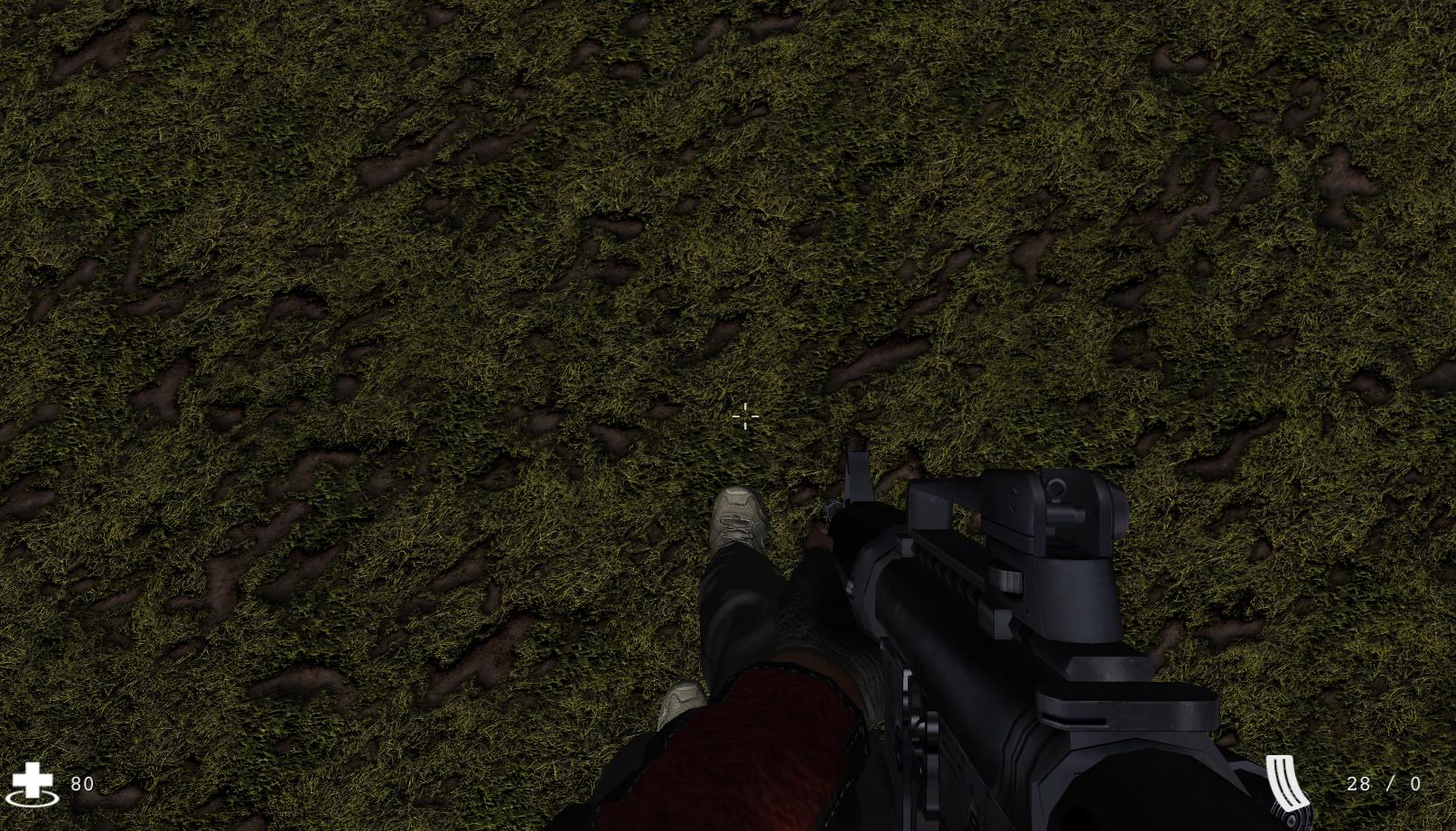 Thank's guy's !
Follow us on twitter HERE !
Defcon, Game Designer.