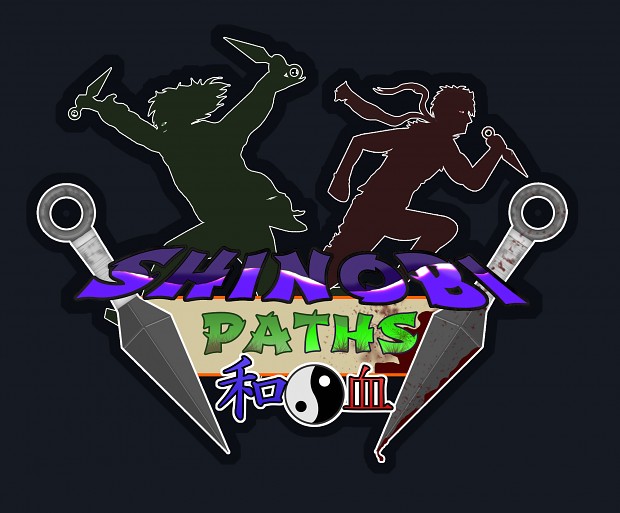 Hi guys, as i told you i have a dev blog that you can visit or subscribe to watch the progress of the game, the 3d models, deeper videos of the gameplay, etc., you can visit here:
Shinobi blog.
The game's movement system is almost finised, i just need to fix some bugs in the wall climbing and when you walk on the ceiling, the water movement is ok and the tree system too, as i told you in the last update, i've fixed the logo's kanji and now it says blood.
In the combat system all basic jutsus are working propertly and some defense jutsus, the jutsu panel it's done and now you can store ten jutsus per match, you can call a jutsu directly from its button's number and using the right click you can call your chosen main jutsu, wich you can modify while it's created.Only a few modifications are available, like expansion and combination with other jutsus. The next step to follow working on jutsus is to make them appear beatufully like with some animation or particles and not just appear.
Taijutsu is my headache jejeje, i can attack and hurt other players but there is a problem with the animation and with the charged hit, wich is an attack that you use by pressing and holding the left mouse button, and when you release the player will just hit the opponent with a stronger punch or kick.Of course you can protect yourself from attack by holding the cover button, and the next step with taijutsu is the kawarimi using the same cover button but by tapping it repeatedly, the animations are done and also the air taijutsu is ok.
Weapons are ok too, you can choose between shurikens,kunais and you can combine them with jutsus too, and when they are combined, believe me they are stronger, jeje, there isn't any explosive weapon but that's the next step working with weapons, the animations are done too.

Multiplayer
The multiplayer i have is just for developmentpurposes, i mean the connections and stuff like that, more than two players can join a match, i dont have the team match yet but that's want i want to be one of the best features of the game, i want to see team work, master-pupil match(training) and jutsu sharing so don't worry if you want to teach jutsus, of course if the pupil has the jutsus element available.
Personal words.
Although i'm working alone, i'm very satisfied with my progress in unity i like how i am doing and i hope to release a beta soon, not a stable one but something that let you know what i am talking about, im just driven in the gameplay that's my goal, to achieve a good gameplay after that everything will be a lot much easier.