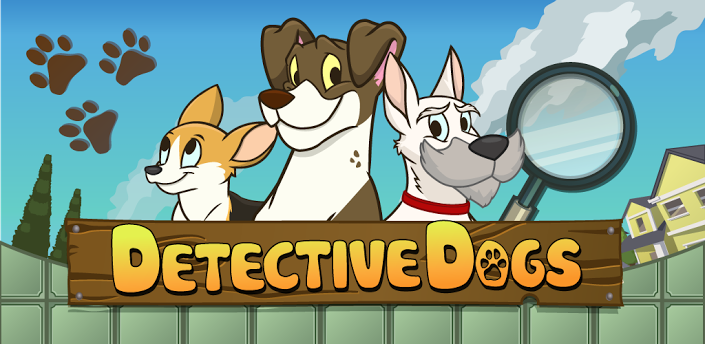 Hollywood Hills, CA - relaxed focus games delivers a novel story-based match-3 gaming experience with the launch of Detective Dogs on the App Store and Google play.
Watch the Gameplay Trailer here!
After inadvertently capturing a serial jewelry store robber, neighborhood hound Hardy and his sarcastic Scottish sidekick, Mac, set up their own detective agency. Soon, with the help of enthusiastic neighborhood pup, Junior, they discover that their seemingly unrelated cases are all connected to a plot devised by a mysterious criminal mastermind. The Detective Dogs must follow the clues, solve the case, and stop the evil mastermind before time runs out.
Detective Dogs adds a new twist to story-driven match-3 gaming. Detective Dogs employs a variety of unique game modes, including Collect, Dig, Fight, Investigate, Search, and Reveal, which allow the user to play out the action of the story. If the Detective Dogs must dig, the player will Dig. If the Detective Dogs must conduct a search, the player will Search. And if the Detective Dogs must fight, the player will Fight. A purist match-3 game mode also has a presence in the game, representing travelling actions.
Detective Dogs automatically adjusts game difficulty to provide every player with a degree of challenge that is appropriate to their skill level. First time gamers and even children as young as age 5 can play and progress through the game, while more advanced gamers will also enjoy a stimulating experience.
Detective Dogs includes the full "Case of the Missing Jewels" storyline, including 80 chapters and hours of gameplay. A free trial version, entitled Detective Dogs Free, offers players the opportunity to experience a part of the story before purchasing. Detective Dogs is appropriate for all audiences.