WEAPON MECHANICS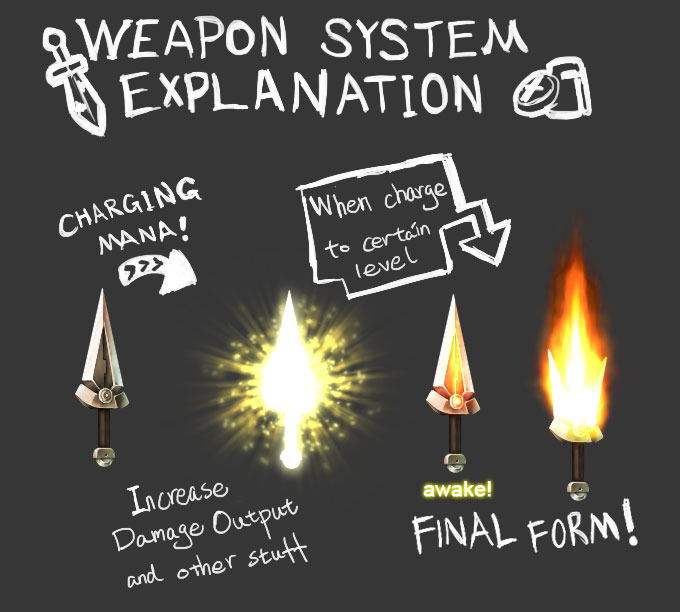 Each character has his/her own EX-weapon, which is automatically acquired from beginning of the game, and EX-weapon can not be sold, destroyed or dropped. Player could upgrade this weapon by charging "Mana" into the weapon to increase weapon's power and gaining other benefits.
If enough Mana is charged, the EX-weapon could be awakened to evolve to its ultimate form! The awakened EX-weapon will give player significantly huge advantage in the battle! EX-weapon does not change it looks until it reaches its ultimate form.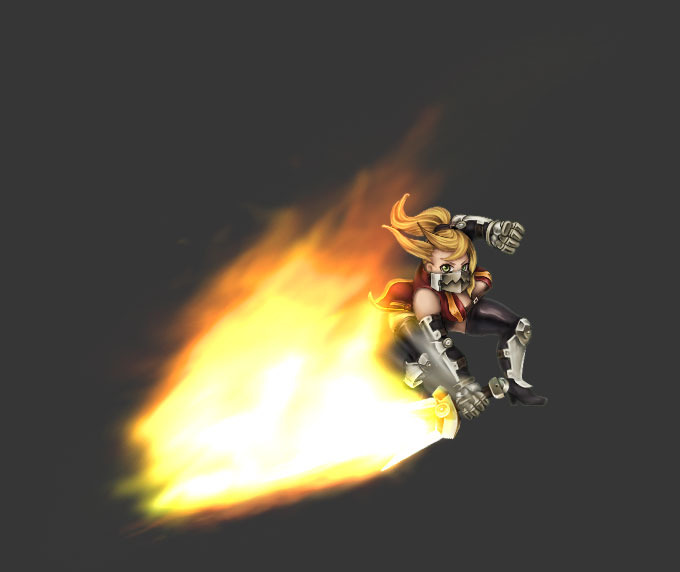 Attack swing demonstration, production still
NORMAL WEAPON UPGRADE DESCRIPTION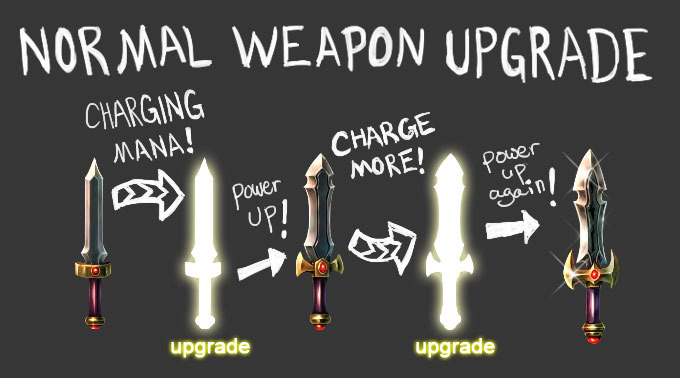 For average weapon(weapons can be sold, destroyed and dropped), the mechanics works similar to EX-weapon. Weapon upgrades by charging Mana into it and rank up to its next form. Once the weapon evolves to its next form, apart from increasing in damage outputs and other attributes improve, there is certain chance to activate a new skill in the weapon as well.
FORGE NEW WEAPON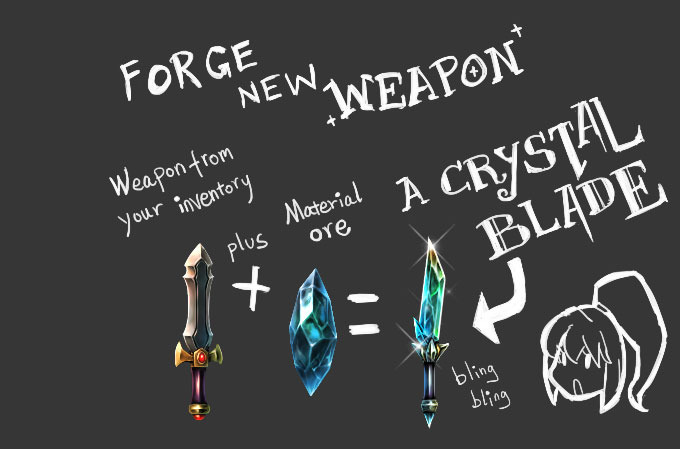 To forge a new weapon, player just need to bring a weapon and a material ore to a blacksmith and ask the blacksmith to forge a new weapon. This action will cost both the old weapon and the material ore.
WEAPON ENCHANTMENT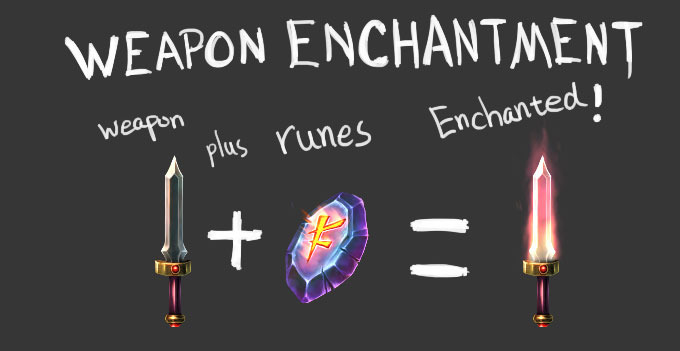 Runes is used for enchanting weapon with extra bonuses. To enchant weapon, simply choose the weapon you would like to enchant, then select the runes you wish to implement. this process does not consume any Mana.It is also possible to apply multiple runes into one weapon as well. Every piece of weapon in this game has at least 1 socket, some higher rank weapons have maximum 4 sockets.
EXTRACTING RUNES FROM WEAPON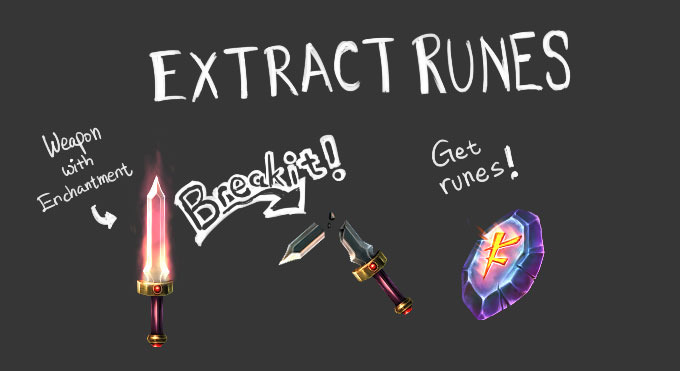 To extract runes, player will need a weapon with enchantment first. Then destroy the enchanted weapon to acquire the runes. This process could be done in inventory menu and does not cost anything to perform.
This will pretty much cover the weapon systems.Thank you very much