COOKING MECHANICS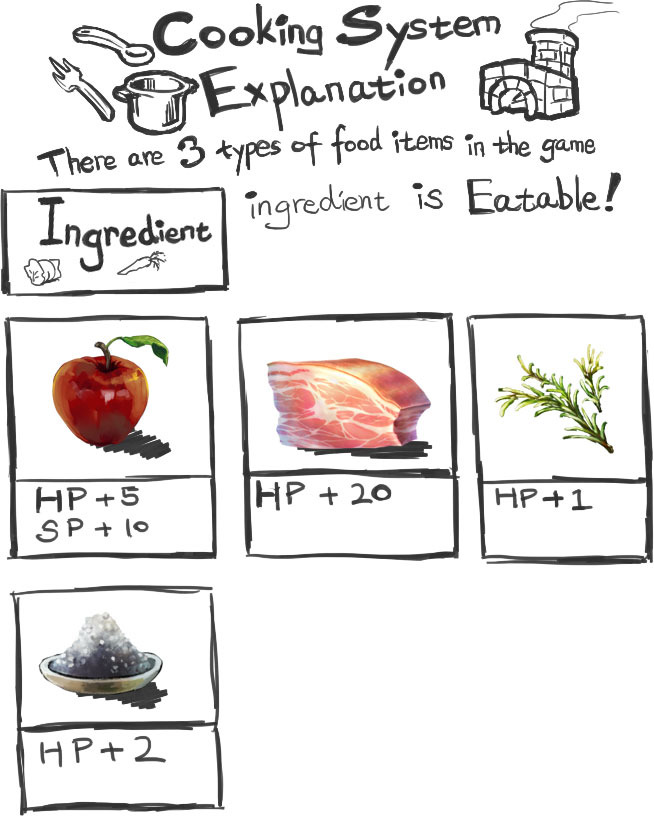 In THE VAGRANT, there are 3 types of food items available: ingredient, cooked dishes and deli,snacks& etc. Start with Ingredient.
INGREDIENT
This type of food is used for making cooked dishes but players could eat it anyways if they like. However, the effects of these ingredient will not be very significant.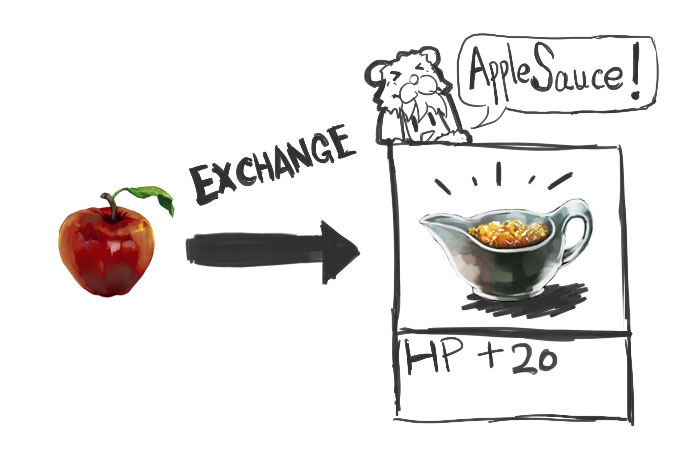 Players could also retrieve advanced ingredients by interact with specific NPCs. It works like exchange item such as an apple for one potion of apple sauce.
Advanced ingredients generally have better recovery effects than primary ingredients, but they are still ingredients so do not expect too much from them.
Cooked dishes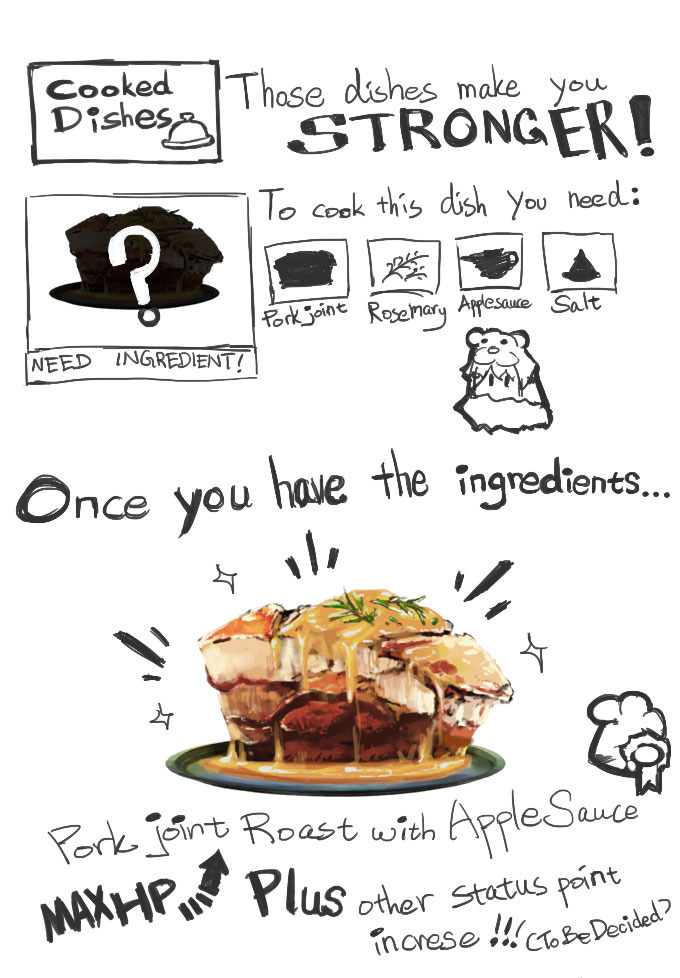 Cooked dish contains rich nutrition so you get stronger by having a freshly cooked meal. This type of food will increase character's maximum HP and other attributes for the first time character eat it. The second time will only have the effect to fully recovery current HP bar. Therefore, players are encouraged to explore new food ingredient and try new dishes in order to become stronger.
Deli, snacks & etc.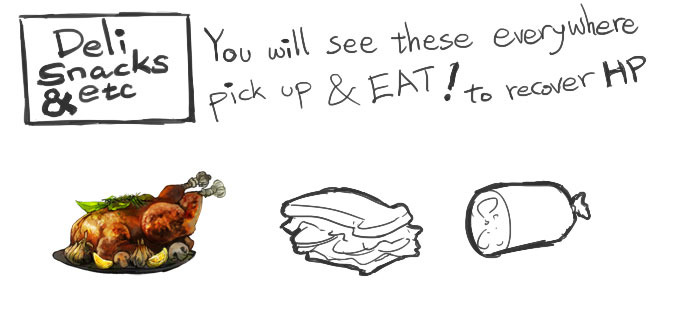 This type of food character will consume straight away. It can not be stored in inventory. It was designed to variate recovery solutions during the game.