Exciting news from the Bionite dev team. We have some of the
pics from the new maps coming in the next few releases. Also, not reported in the last release is the
new dev blogs we have on the website, currently posting are hotshot the
mapmaker and ltfeed, our lead programmer. Feel free to pick their brains and
drive them nuts. At last count our Value pack on Desura sold over 2k. Check it
out and let us know what you think. This has caused the next cool bit of news, Green
light is at 70% now, and so thank you all for that and if you haven't gone over to
vote please check us out Steamcommunity.com.
.005.1 will be out soon, we are still working on bugs for strat that will come
out in .006. Also included for you all is a sneak peak of the overall tech tree.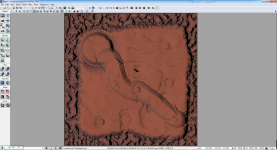 Top
down view of the second mars map, Olympus mons.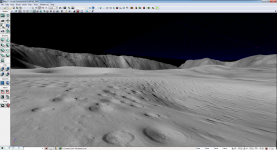 Ground view of the moon map. We have plans to have some fun
with this map in the future.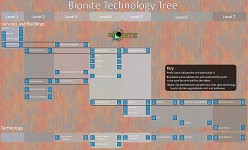 The greater overall tech tree as it stands today. This is
always subject to change of course but still nice to have.
Last bit of news I'll close with is more of a question. If we
were to have a give-away or something else tied to sharing the page or
something, what would you want it to be and how would you like to earn this?