This is the summary of a longer post on polyknightgames.com.
Concept and Mantra
Concepts are ideas. They're seeds that steamroll into creation.
A Mantra is a notion or description of the experience. It doesn't necessarily describe the game you're playing, or even any of its features or design. It's more of a description of the mood, tone, or core idea behind your game.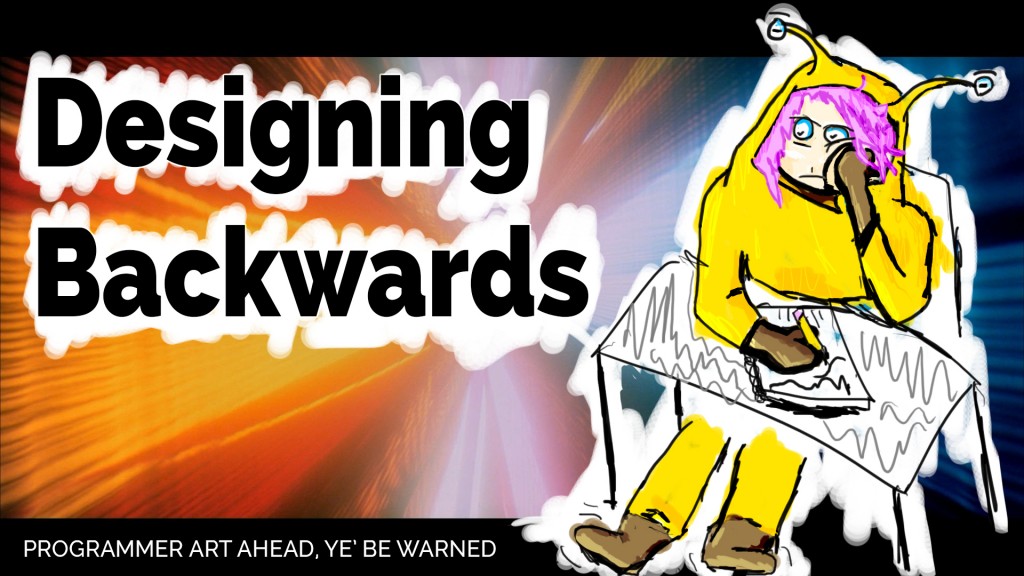 Designing Backwards
By taking a step back to find the meaning or Mantra of the project before going forward into the other steps of the design process. Our steps in finding our Mantra:
Step back

Summarize

Shrink

Create a list of potential Mantras

Sit on it

Pick the Mantra

Reconsider or rewrite design documentation from scratch

Ask ourselves, "Is the game better off with this change?"
Sometimes, this process can cause huge changes to the overall design of the game, and sometimes it is very slight or other times, no change at all. The goal is to never destroy work, but instead to question it and to qualify it. Designing backwards keeps your progress in check and the big picture in mind.
Having a Concept, but No Mantra
Having a concept for a great plot, setting, or visual idea, but nothing to follow it up can be a pitfall that may be hard to climb out of. This is something that we experienced with InnerSpace. We had a setting that we were in love with, but no Mantra. So we had to ask ourselves, "Where do we go from here?" Our answer: Craft a mantra for the concept early in the process.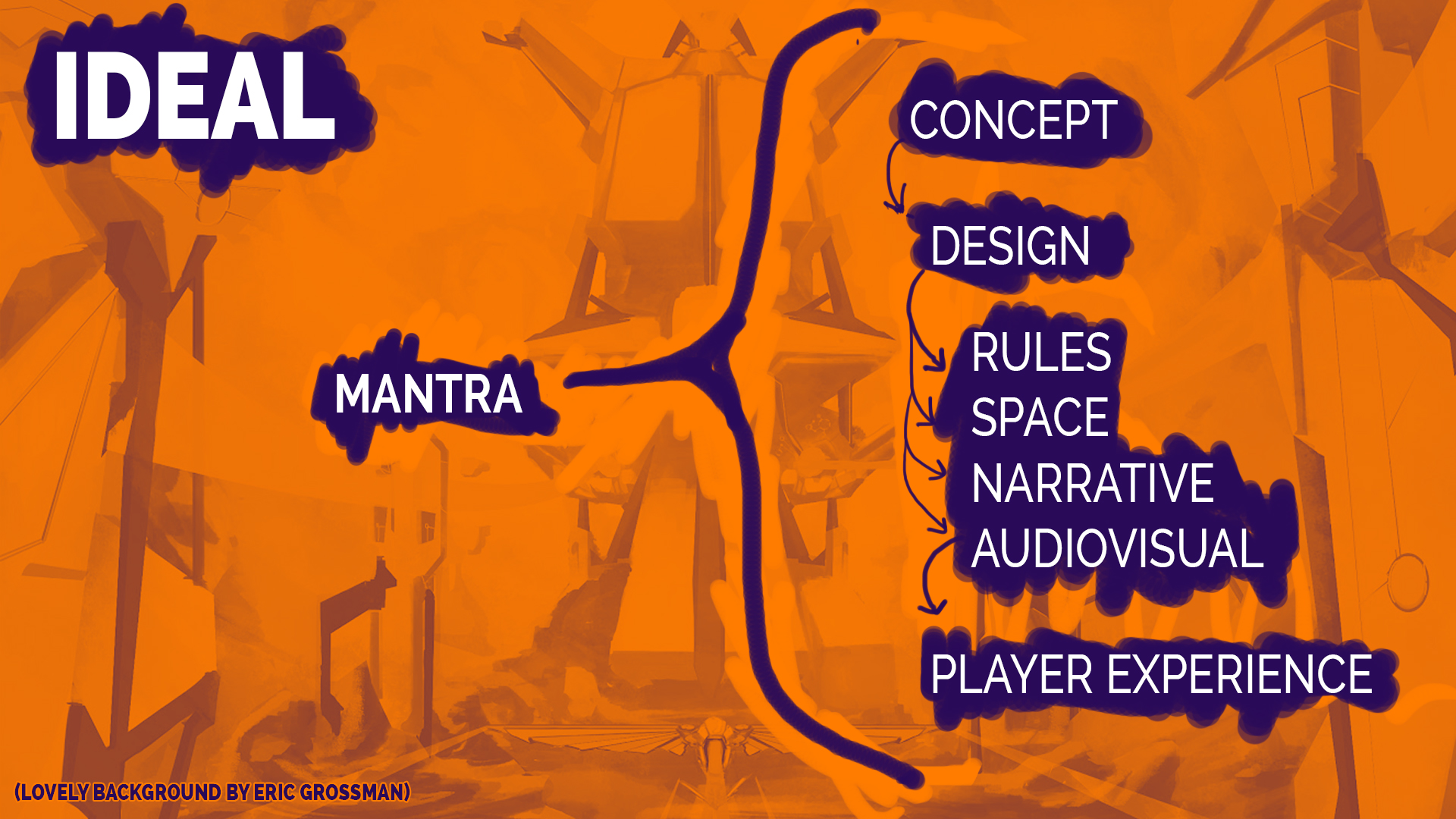 The Ideal Case
While it's ideal to know the main objective before ever starting the design process, we unfortunately don't live in an ideal world. Clear vision is something that comes with a clear Mantra. The team in this situation is more focused because they know the direction in which the project is headed. It doesn't create a philosophical oligarchy, but helps direct creative minds, instead of controlling them.

The Worst Case
This is when you either:
Develop without a Mantra

Fail to abide by your Mantra
Ideas firing in all direction, and without any filters or focus, can easily distract a team. It can also leave the game without that special something it takes to make a unique and worthwhile product. If this is the case, a game can easily wind up with narrative, mechanics, and a visual style that all serve different types of experiences.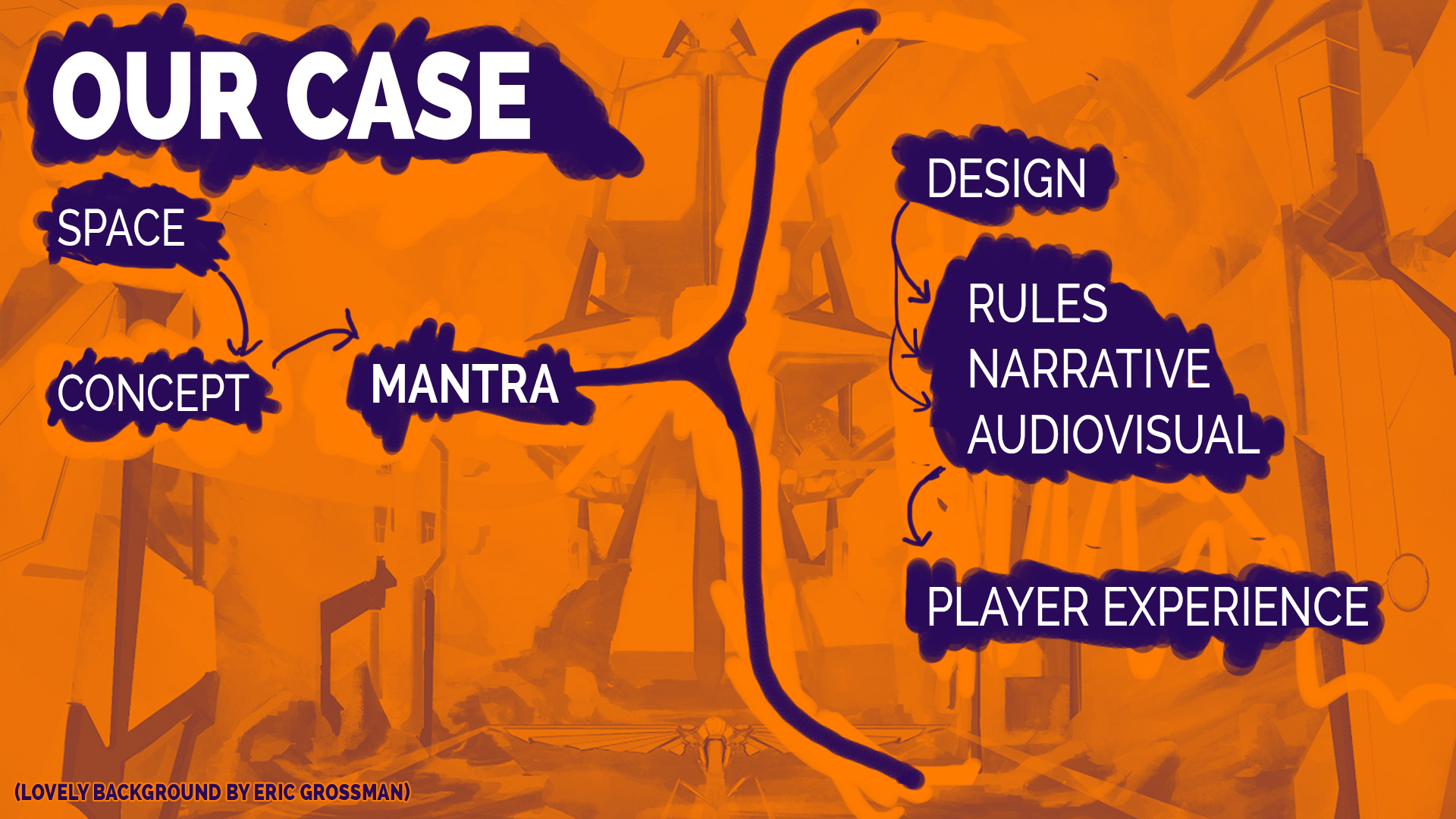 Our Case
Starting with a Mantra was impossible for InnerSpace, since we had already made progress. So we had to craft it after. First, came our setting: an inverted sphere, which led to the concept that flying in this space would be fun. We took our long list of features/ ideas and followed our 8 steps to scope and mold the game into what is now InnerSpace.
Is our game better off having reconsidered our Mantra? Definitely.
Our Concept:
A flying game that takes place in an inverted planet.
Our Newfound Mantra:
A live and interactive world to explore. A setting that induces curiosity and poses questions that can be answered.
Thanks for reading! For more information about InnerSpace, head over to our website: polyknightgames.com, or follow us on Facebook (facebook.com/PolyKnightGames) or Twitter @PolyKnightGames.