For those interested in the development processes of game making, we decided to create a post so that we can share our experiences with the community. (No coding experience required, we promise!)
One of the most interesting events in the development of BiT Evolution occurs whenever the Team releases an update with a new world, meaning that we now must prepare to the next one.
Before starting any work in the GameMaker engine, the Design Team will re-evaluate the documentation previously built for that World. This includes level and enemy designs, character and narrative design, as well as any special abilities that may be used in the next world. All of this information must be documented by the designers, to ensure that the other sub-teams of Major Games (Production, Programming and Art) can have a better understanding of what is being planned. This makes it easier to be able to sit down to discuss those features and make changes as necessary.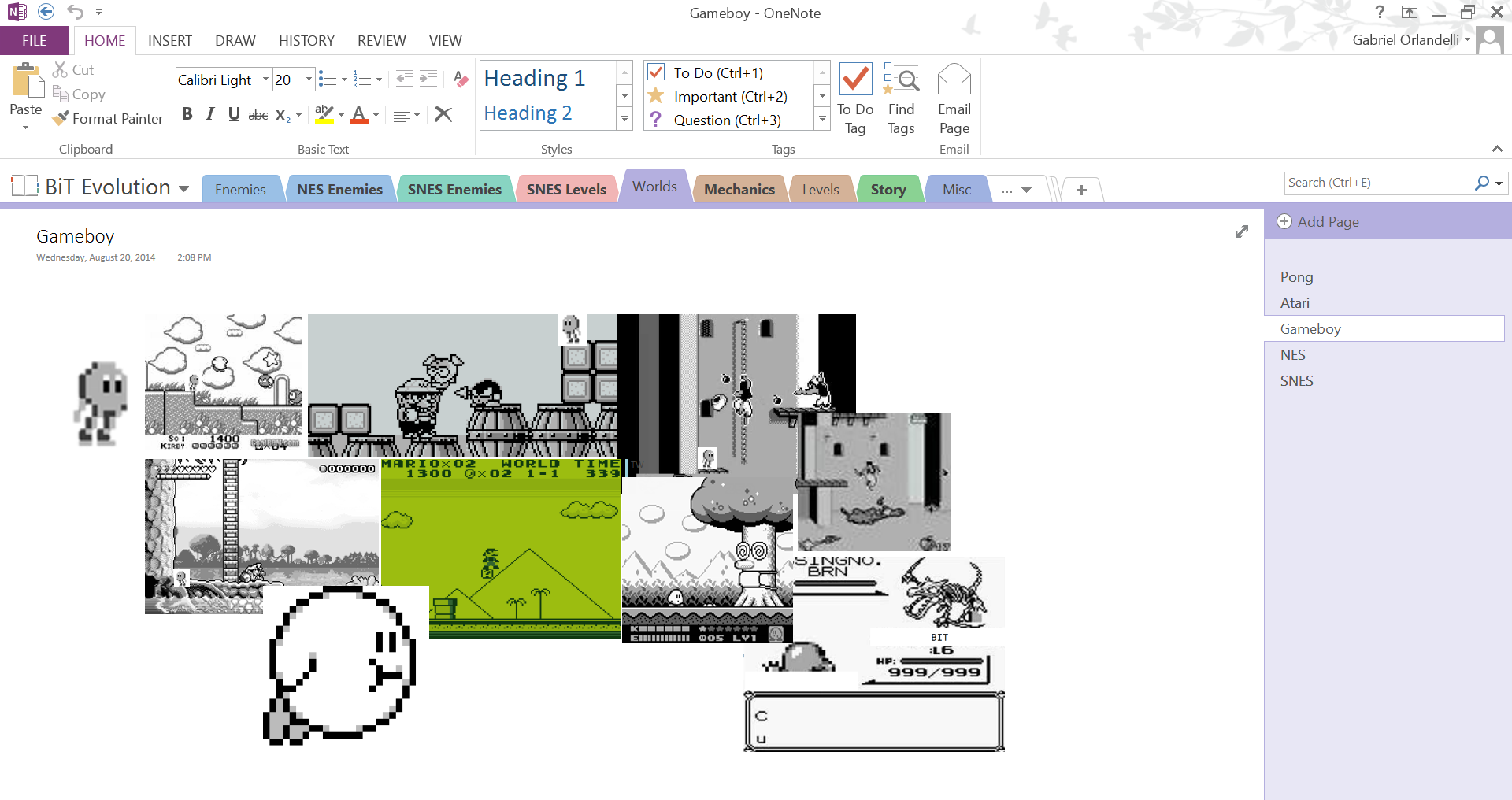 The review process is really important because it allows the Team, as a whole, to improve the design, based on the capabilities that each sub-team can provide. For example, the Programming team will be able to tell what sort of enemy behavior would work best, the Art Team will be able give new ideas for the overall aesthetics.
After receiving the approval from all Teams, the designers will be back to the documentation, implementing the changes agreed upon.
Design Log #2 will be a BiT more focused on the Level Design processes, so keep an eye on our development blog!