Spent most of last week working with both the content and visual design of the monsters for our desert outdoor environment! We had an original design for an armor plated lion-like beast, but decided to save that design for a boss battle and start fresh.
The Desert Armor Monster has two modes in combat - defensive and offensive. Its element is Earth and it is the only desert creature vulnerable to fire.
---
I ended up with the design below - the Giant Rock Crabler. It fits the desert environment, easy to read, not too hard to animate and looks both intimidating and cute at the same time.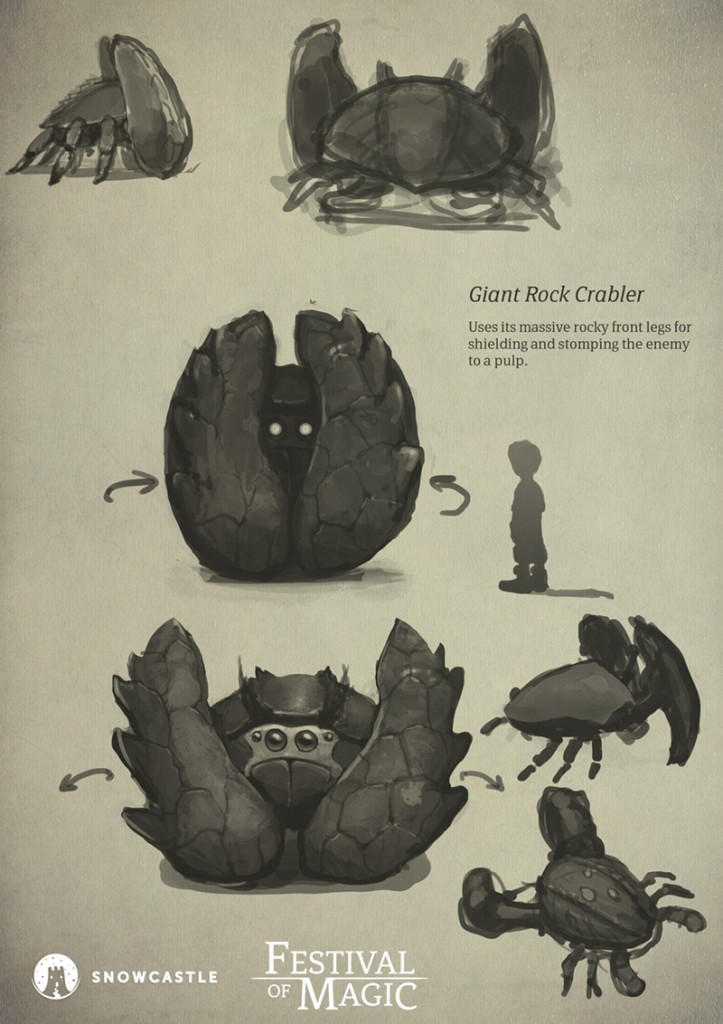 ---
These spider varieties were inspired by the adorable Jumping Spiders. I really liked the look of the four big eyes, but the whole quad legged design felt overly sci-fi and did not fit the desert. The Spider just ended up goofy-looking which is not what I wanted. The creature had to look brutish - big, lumbering idiot of a monster!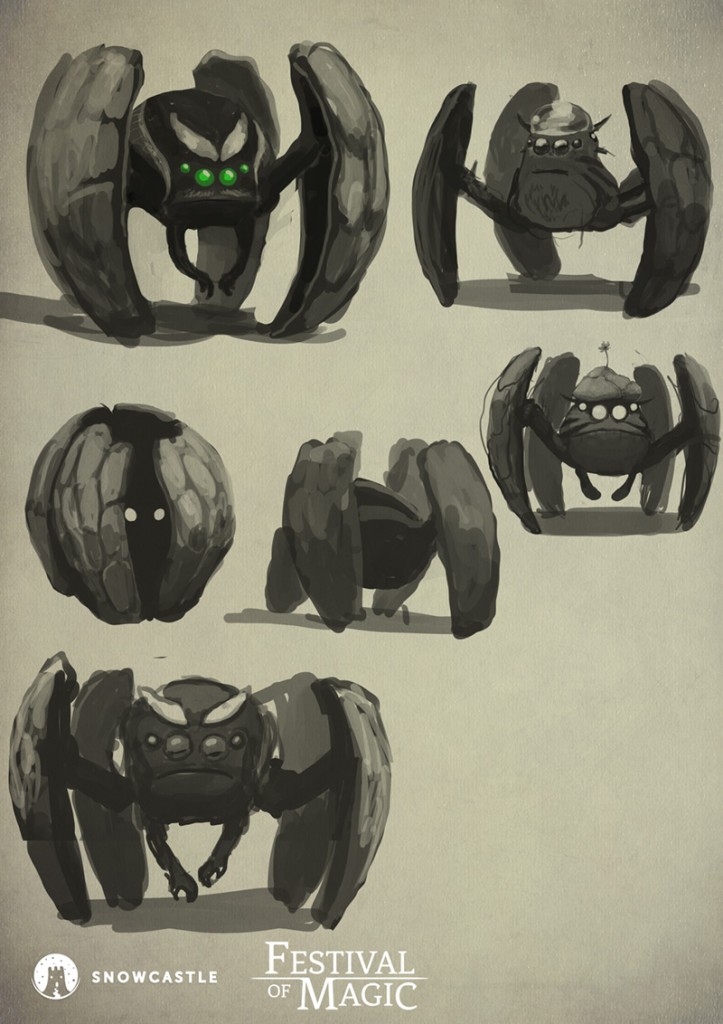 ---
The Horus giant design. This is where I got the idea to place the armor on the front arms/legs. A gorilla like giant with an eagles head and giant fists of stone was overly far-fetched and would be hard to animate. I think it's important that the concept of a fantasy creature is easy to read - both visually and conceptually - soooo this one was a no-go!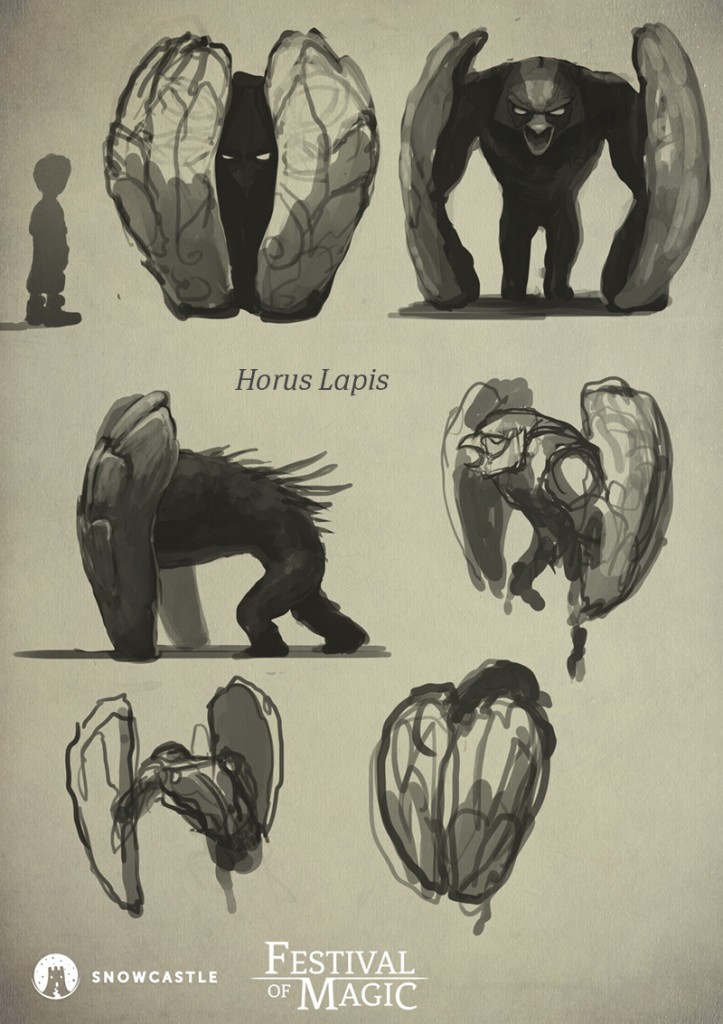 ---
The first designs I did. We quite liked the Pokémon-ish scaled dog, though it did not fit the requirements for this particular creature.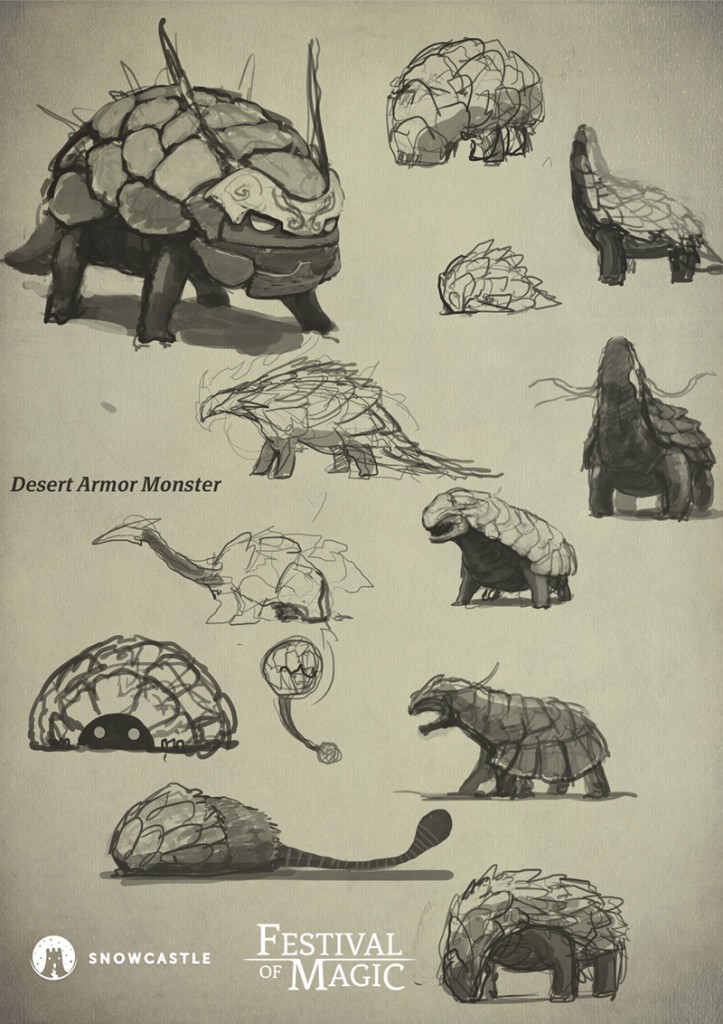 ---
---
Well I better get back to drawing monsters. If you have any brilliant monster ideas feel free to share them in the comment section. :)
Don't forget to vote for us for IOTY!