The world's favourite ramen eating/hoverbike racing indie game needs your help on Kickstarter!
Shown at E3, Indiecade and Fantastic Arcade, and called "A clever mix of shmup combat and traditional adventure games" by IGN, Desert Child is objectively rad.
The love child between Cowboy Bebop and Redline, Desert Child is looking for a paltry AU$12001 and could really use your help.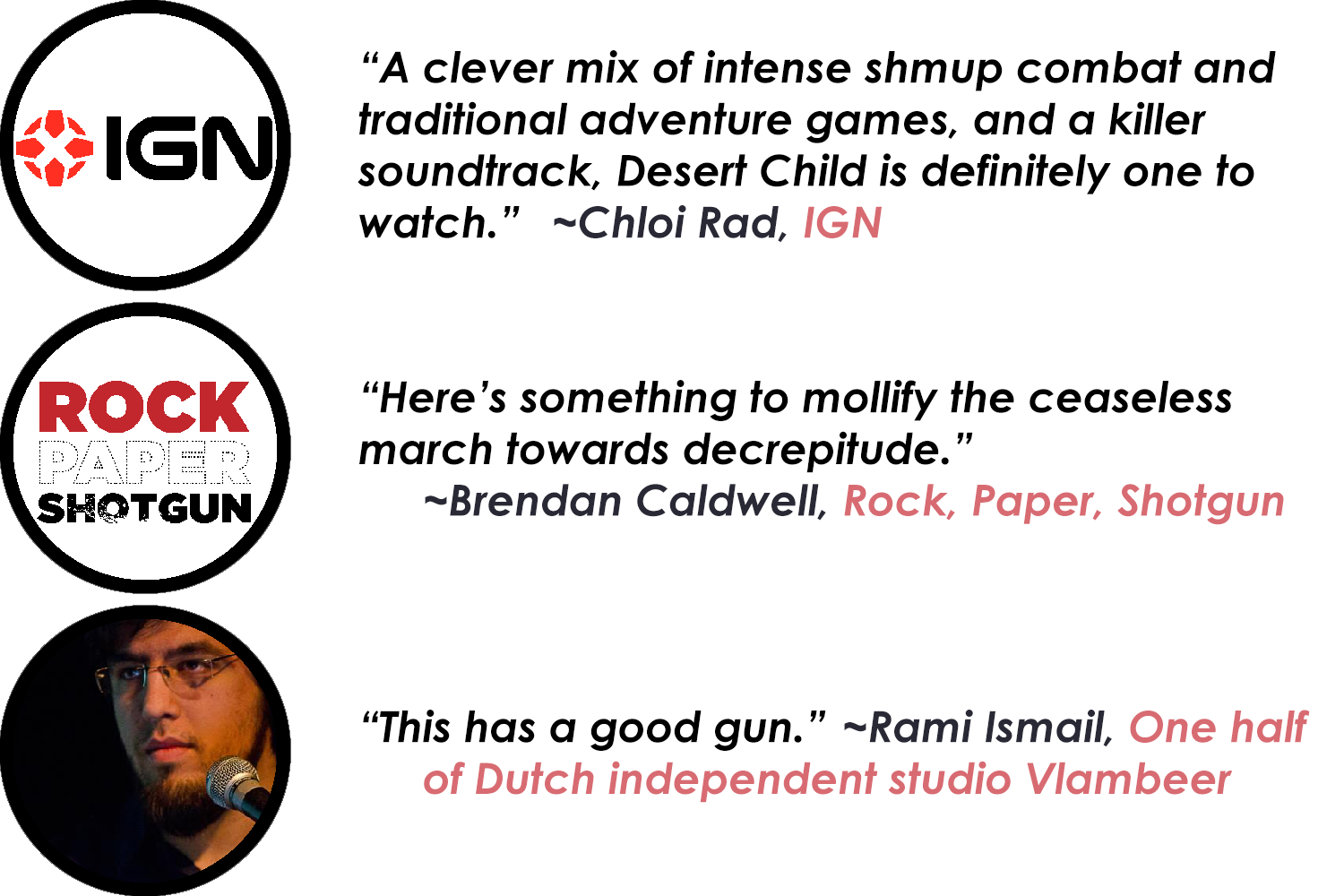 When he played the game, Rami Ismail said "This has a good gun", so clearly, Desert Child has a good gun.
So head on over to the Kickstarter page and make this game a reality!