You cannot see the end until it comes to you
Description
Descendants of Sol is a campaign for FreeSpace 2 Open using many new features implemented by the Source Code Project team and numerous mods (including user-made ships, effects, and music).
The following deals with the mod's story outline. Note that this campaign is not played in the FreeSpace universe. Treat the below description with that in mind.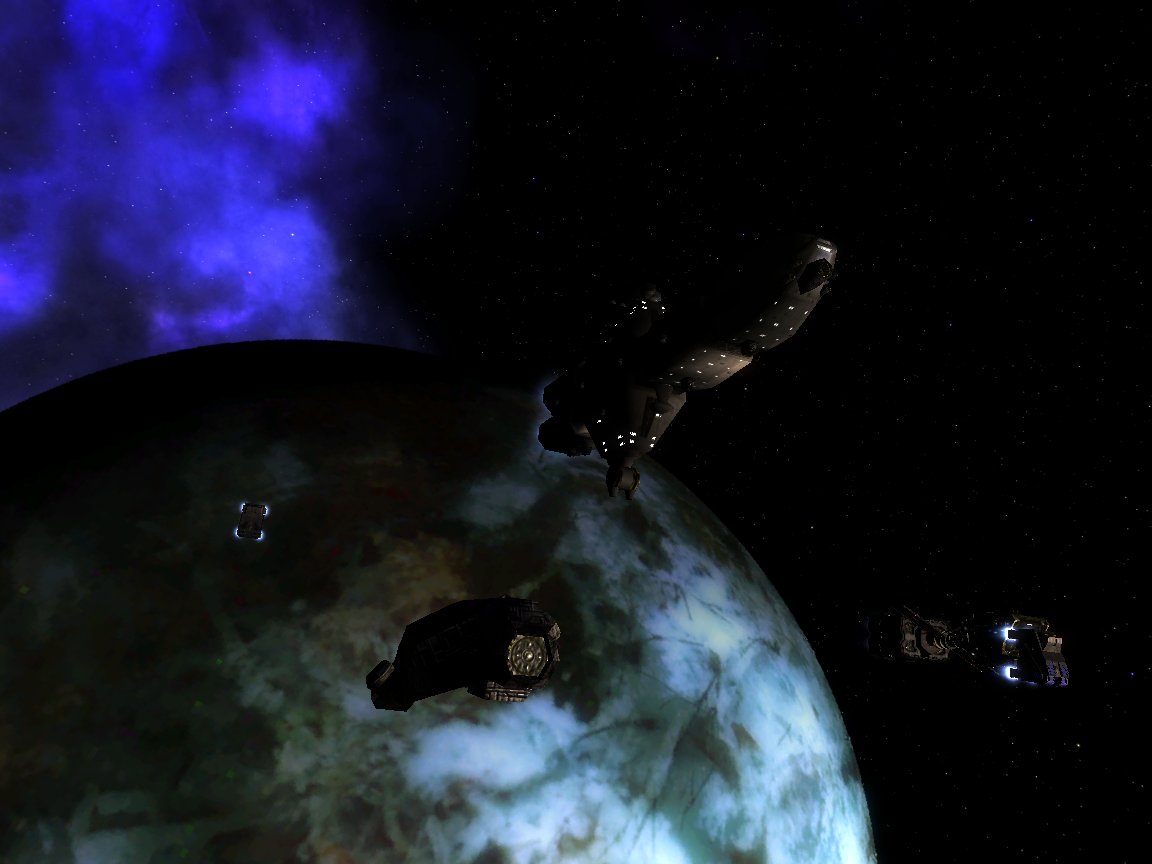 By the beginning of the 22nd century, humanity had traveled outside the Sol System, and terraformed and colonized two planets in the Alpha Centauri System. These planets served as a foundation to a new civilization that could not evolve on the highly polluted Earth. The governmental factions were eager to expand their territory by discovering jump nodes to more remote systems such as Delta Serpentis. However, the planet Yartis, the more populous of the two colonized worlds, now holds perils that endanger the whole of humanity.
As a recruit of the Solarian Alliance Navy, you are stationed on board one of the many space stations orbiting Earth. Your official duty is police action, but you must find your own aims first. The world around you is unknown to you, and you are not sure how you can become a constructive member of it.
In Descendants of Sol, the player will find himself in a dystopian future where moral and religious values and individual merits are devaluated. The circumstances do not allow the restoration of these old values. There are always more practical considerations that keep these ideas aside.
Notes
The mod requires FreeSpace Open 3.6.12 official or newer to play
While the mod will run and will be beatable without MediaVPs, it is highly recommended to use them to avoid graphical glitches.
The missions were tested most thoroughly on Medium, default loadouts, no wingmen orders given
The mod comes with three useful documents: a readme file that gives installation instructions and provides a general introduction to the mod, a gameplay guide, and a complete mission-by-mission walkthrough
Please consult the mod's release thread at Hard Light Productions for further notes.
Acknowledgments
I'm grateful for fellow HLP members bigchunk1, Klaustrophobia, starwolf1991 for helping out with writing. They were instrumental in getting Descendants of Sol as good as it has become. Needless to say, any spelling mistake or language oddity that you may run into is solely MY responsibility.
Download Links