Mini-maps, mini-guns, mega update

Hello everyone! Huge update today! two new videos and a lot of content!
As the title says it's a mega update. With miniguns. And mini-Maps...

Here is a current video of the minimap. It's currently getting a coat of paint art wise but it's pretty close. And pretty functional too. I figure while I know the levels inside and out. It may help to know where you need to go in the game. Remember. You can pause and look around at any time if you get lost. We had planned on a minimap early in concept but how it was going to work has always been up in the air. Now not so much. And I'm happy to say it's turned out nicely so far.

Miniguns, while they were working before, they are now working much better now. With a few sfx and such added in as bonus. Soldiers can target really close bugs so there's less frustrating deaths. And it's all around much more playable.
Here is a video. Sped up 4X. But should show that the game is much more complete, beatable and most importantly, more or less fair.

New builds are up for testers so please check that out! We are well on our way to our pc demo and it should be out soon.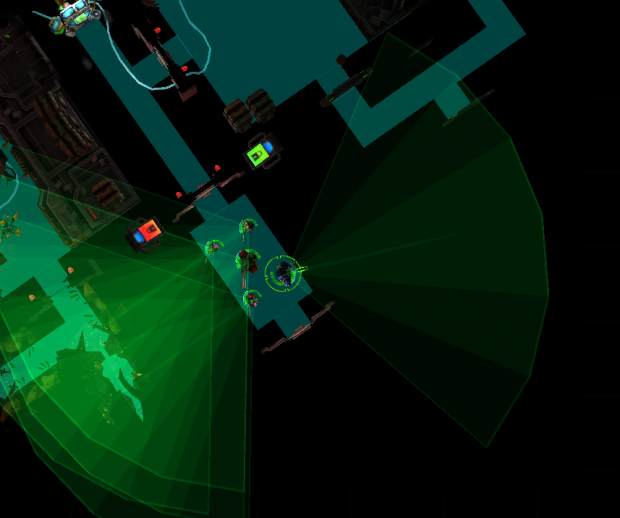 All in all, a very solid few days if not weeks of work since last posted. There's lots left to do. Some really cool stuff. But the list is getting shorter. Even tho we had scrapped the idea of getting the minimap working at first.
Thanks for reading.
Alex