New stuff in v1.3 - pc/Mac

Thank you everyone for clicking on my News posting! Derelict is being worked on every day, and with the indiegogo coming to an end in 23 days, we want to put out our best work for everyone to see!
So here is derelict pre alpha v1.3! If you don't see it immediately in the downloads section, it may be uploading still, and waiting review. It should be up later today!
There's a lot of tweaks to the older game, either in art or design. Theres also a fair bit done with updating the unity engine and getting everything to run smooth, if not smoother.
Tonnes of work programming wise, but I won't get too into that. Lets just say, we are working on something really cool for you!

We are working on having a demo to release soon after this news is posted. It will include the mentioned new art, levels, working turrets, bullet trails and more.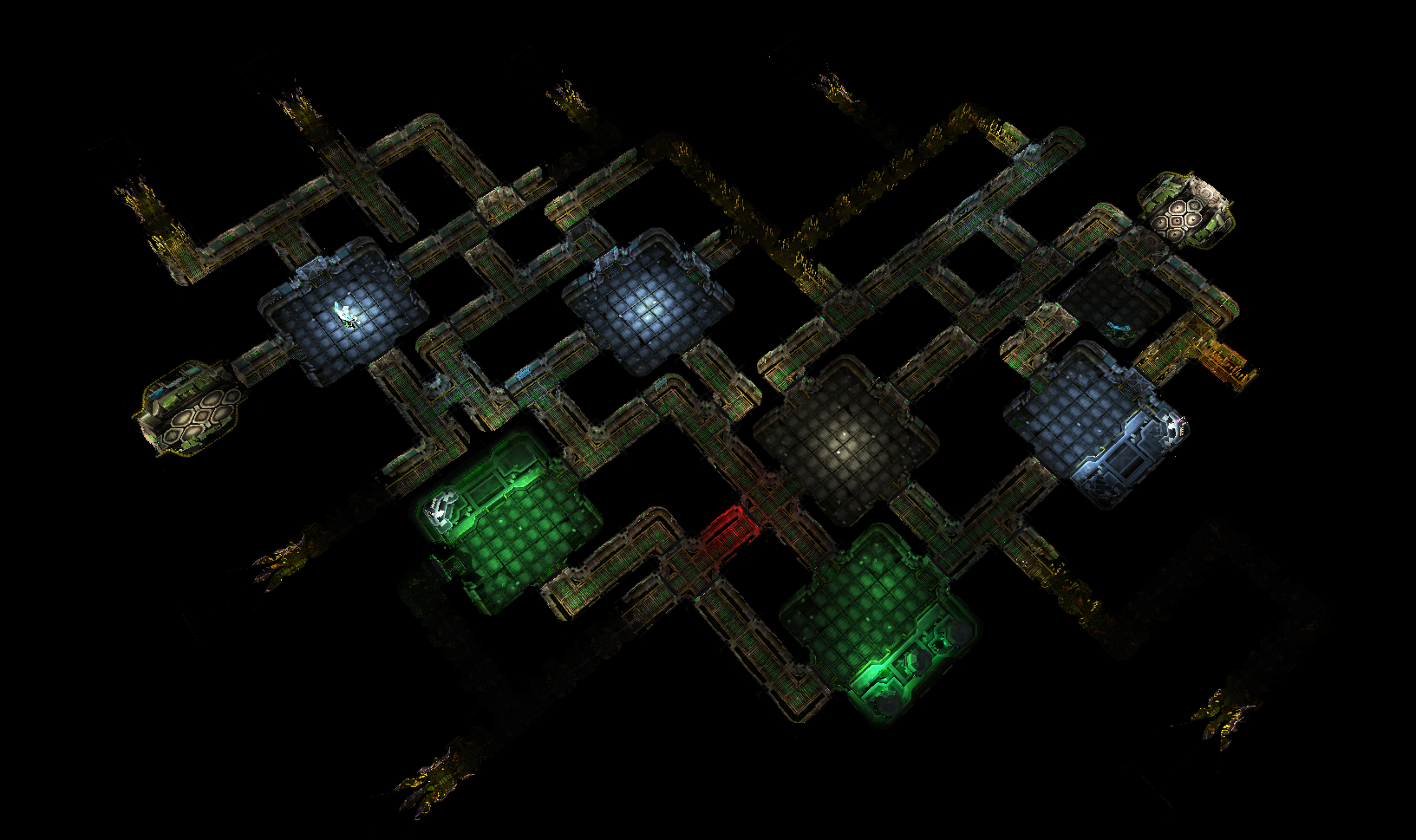 For fun I have added a few more levels to the demo for everyone. The green ones are pretty easy. I think one is even called, "Pretty easy" But they should offer a wider range of things for the player to do. That is, without extra coding
If I added too many levels they would all feel the same. Currently I think they're all different enough and should really challenge the player.

When I'm not doing art, I'm doing design and playing the levels. Each level needs to be tweaked every so often. Either the level shape itself, or the little set pieces that appear as you play each part of the level. This is completely different from how the levels look, its more like, how the level plays.
For example, some parts of the level are good with certain guns. This selection by the player should be rewarded, and turn the tides of battle for the player and their soldiers. Its very rewarding to put the right guy in the right place and dominate the map.
It's a very organic process. Nothing is set in stone.

So that the levels seem less claustrophobic, I have made Double wide corridors. These corridors allow more than one soldier to face down the same corridor and provide that extra defence. This also breaks up how the levels look.
The double corridors need their own pathing system similar to the existing corridors. The bugs will still avoid theses corridors if theres heavy combat, and after every things done, works almost as well as the existing corridors. With no special coding
There are a few issues where the soldier won't walk to the edges of the catwalks when commanded to, but it works about 90% and shouldn't cause too much of an issue when previewing the demo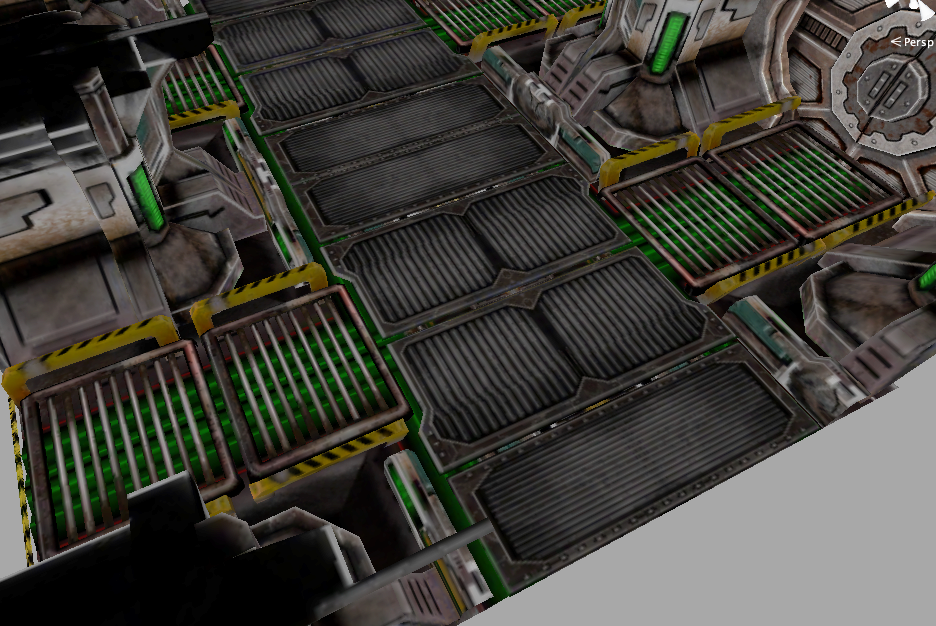 I have been reworking lots of things art wise. More than I can remember even. If you saw a crooked line, its been straightened. If you saw a blurred texture, its been sharpened. Something broken, its now fixed.
That is to say lots has been reworked, but its not all done. There is still lots left to do, and fix. With more art being added, The piles of work are constantly increasing.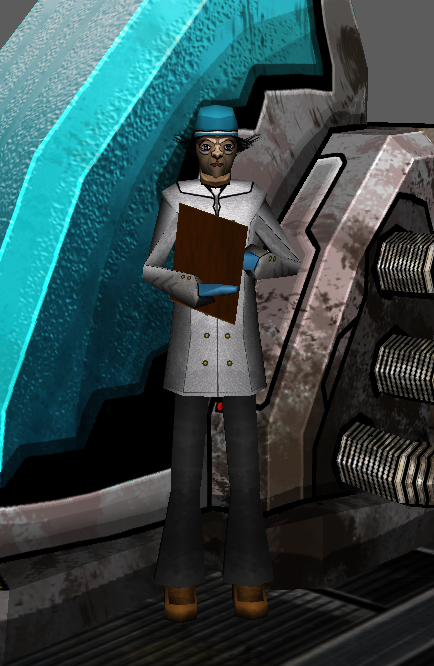 bullet trails - as previewed in the videos we have added bullet trails to all the weapons. This will help the player know who is shooting who, and visually, its a lot cooler.
working on turrets - interactions within level, would sometimes mess with the doors being able to be locked when a turret is placed. This doesn't immediately cause problems, but it becomes an either or situation. And doesn't help with the appeal of the turrets, which currently are rarely used.
There has been some instances where the player takes a turret, because it's cool, and does not know how to deploy it. This limits the soldier carrying it to pistols only. If the soldier is supposed to have a mini gun, that's not cool.
***Instructions on turrets***
Hold down over the soldier with the turret.
After a few seconds the soldier will place the turret in front of them.
The turret faces forward the same direction as the soldier.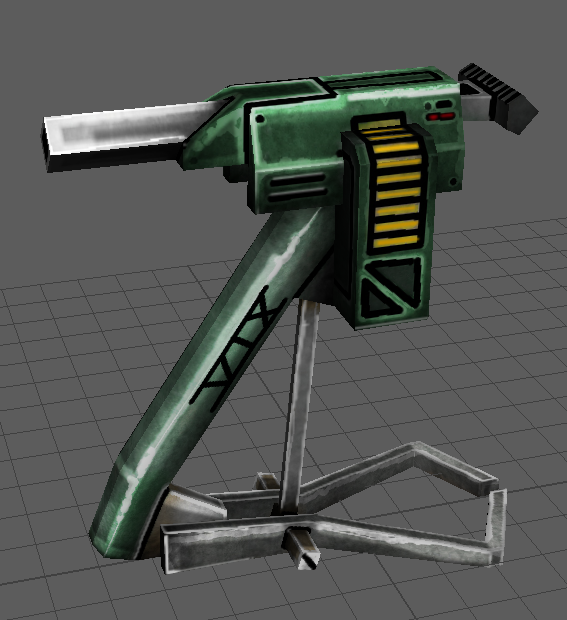 With 23 days left to go on our IndieGoGo campaign, we are still aiming to reach our goals, though its going to be a challenge. This means we have to work EXTRA hard and get more stuff done and out for people to see.
We hope you like what you've seen, and maybe tweeted it or shared it on Facebook. Any help or publicity would be awesome, and greatly needed.
As always, follow us on Twitter, Facebook, and YouTube.
Our Twitter: Twitter.com
Our Facebook: Facebook.com
Our IndieGoGo: Indiegogo.com
I hope you enjoy the demo! Theres lots done, but a lot still left to do!
~Alex