Hello, it's us!
First of all, we would like to express our gratitude to ModDB, patrons, testers, players, and of course everyone who supports the project and who have already settled in Derby. Those who are far from Derby, do not be bored, go to Discord. We are really impressed that we met with players even from Texas and China!
More than two weeks have passed in Derby.
Now we can say with confidence that the introduced innovations were accepted by regular players.
Oh yes, there were a lot of broken glass, broken boxes, torn money.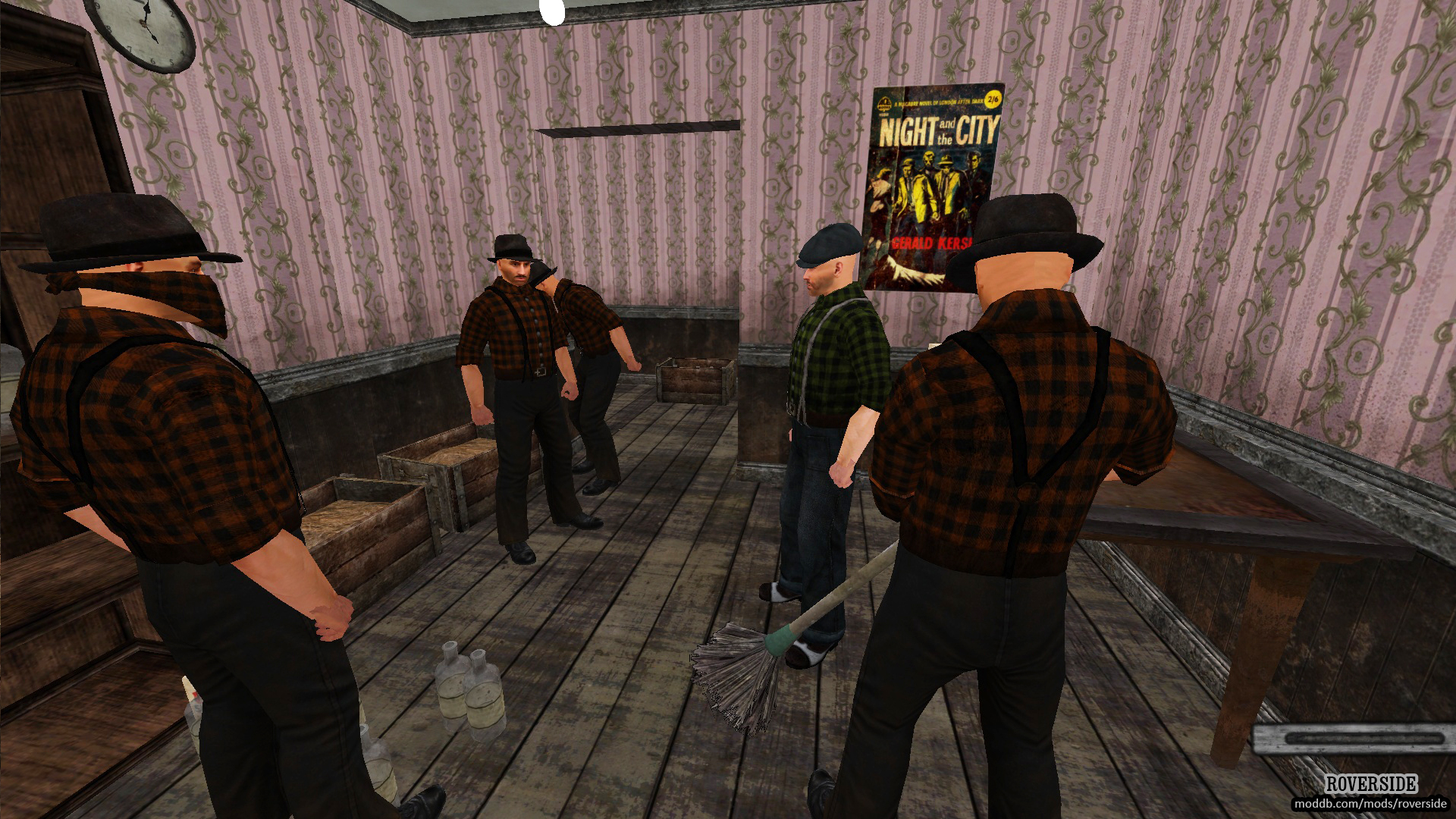 Everyone felt these feelings when you fill the shelves, smoke one cigarette for two, drop the bottles, pack the moonshine in crates. Phone calls, competently share and spend money, share knowledge.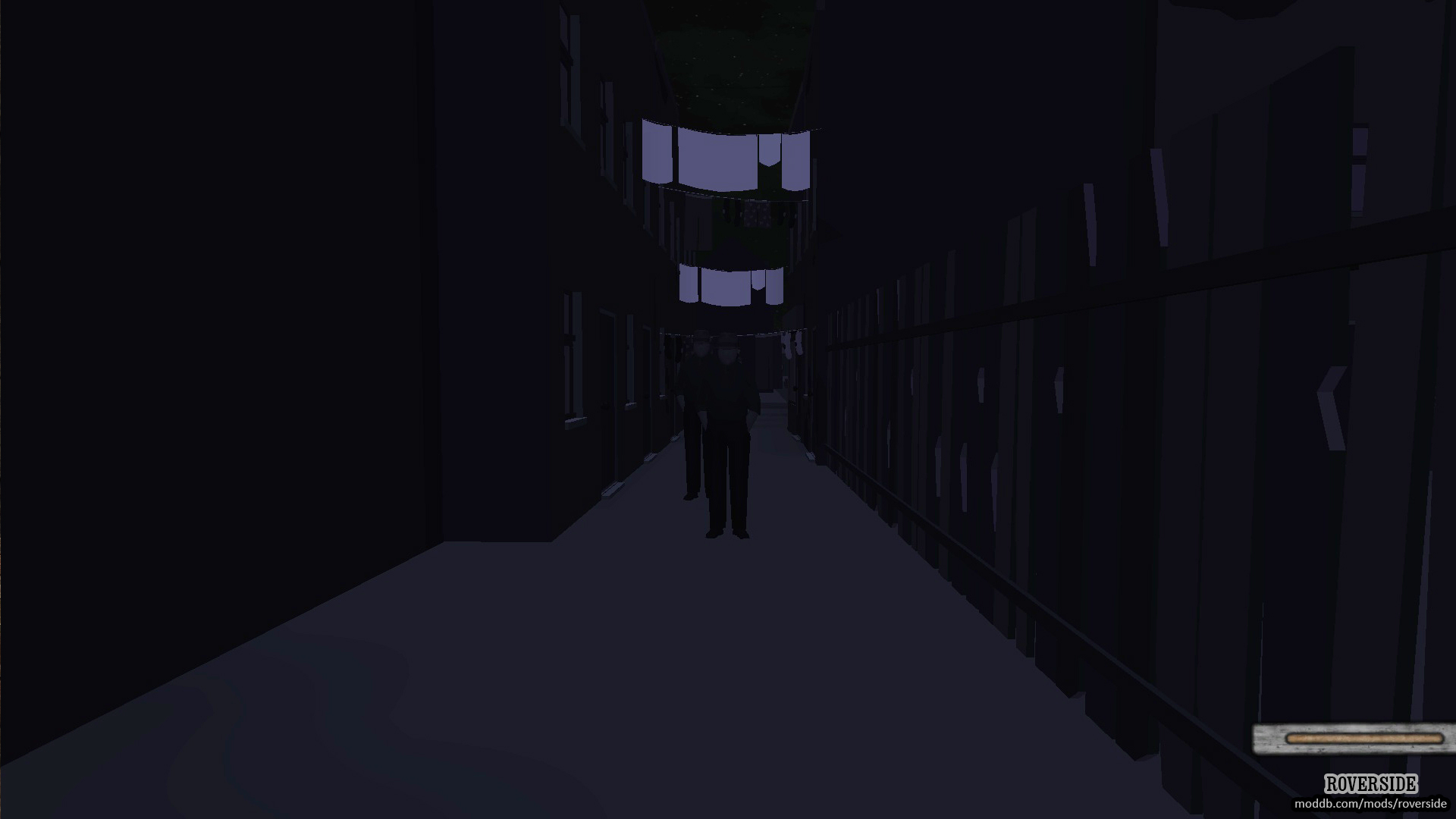 The world, with all the accidents, a sense of action, space and characters with real names and not meaningless nicknames.
With a handshake, you can let another know that you are ready to make contact even if you were at war before.
---
Roverside was originally created as a closed world, with a specific atmosphere.
This is neither a shooter, nor an RPG, nor an action. In many parts, it is unfriendly, cold, aggressive.
The lack of information and the difficulty of entering this world may discourage you.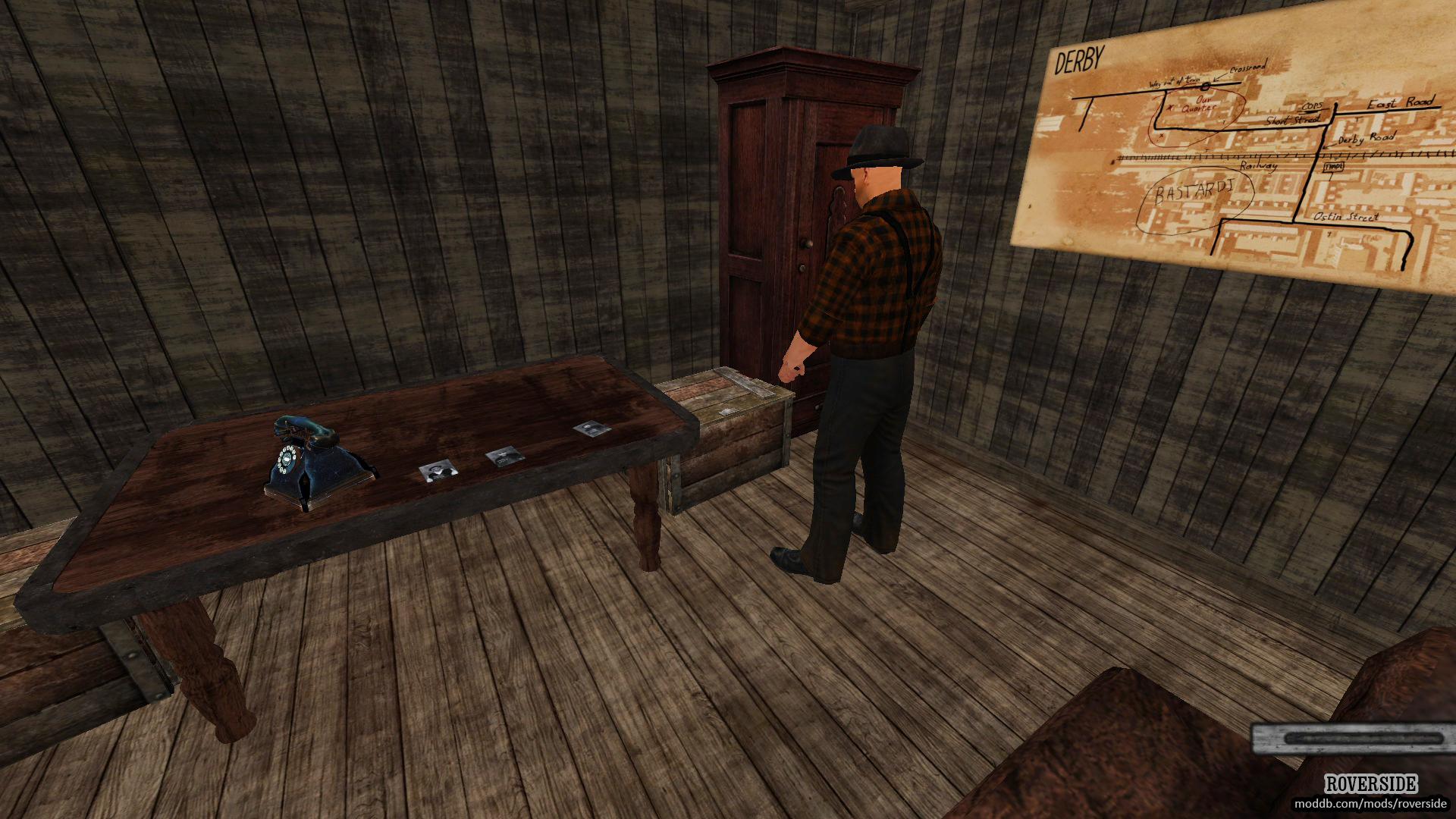 The main tasks of the first games were checking the mechanics, most low-level systems, identifying bugs.
Now we can enrich the world inside and out. Introduce balancing forces, new relationships.
In March, the "Mad March Hare" update will be played.
The new update will contain (of the most important):
The police will ensure order. The police will have access to information about events. A police officer is responsible for subordinates and manages personnel.
Nationality does not tie you to a gang. You can work with someone you trust. Playing alone is also possible.
Rental housing and real estate. Strangers do not have access there, except when you are charged with particularly serious crimes.
Occupation you can choose for yourself.
Workers will be busy in jobs that make life in Derby more civilized.
Improve understanding of people participating in the conversation, both indoors and in the city.
HELP will be added for beginners.
The server turns on in the evening according to the British time system. See our discord for more details. In our Discord channel you can find out when it happens you know what: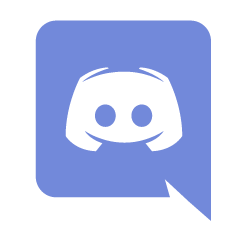 For financial reasons, we now have only one server. This server is test and primary at the same time. Therefore, we can turn it on only for a while and it works unstably. If you want to support the server, you can become our patron.
(c) Mark Novak & Gravity Joe.
RobTec