One of the most common feedback we received once Demons with Shotguns was released on Steam Early Access was whether there was going to be any type of singleplayer game mode added. As I may have mentioned before, this was something I always wanted to explore for the game and started prototyping some ideas shortly after the release.
First idea was to create a somewhat traditional mini-campaign similar to classic platformers such as Ghost n Goblins or even Castlevania. A prototype was created and we quickly learned two things.
Prototype level in the Unity editor.

A Nomed, the foot solider of the Nephilim army, awaits our player.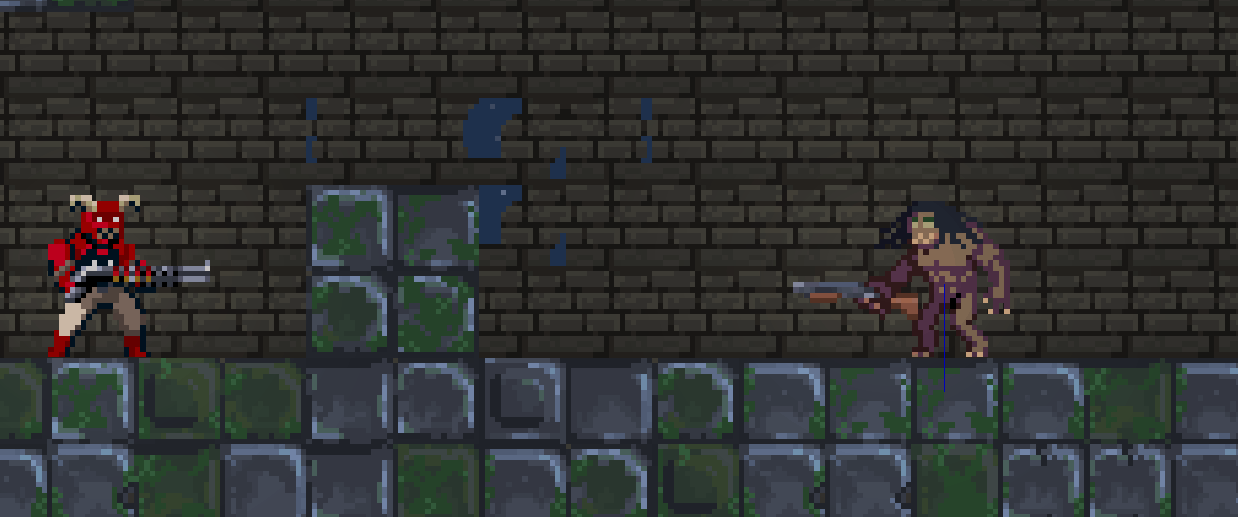 Firstly, we found the current mechanics didn't transfer well to a traditional campaign experience, at least not as they are now. As we expanded the prototype level, it became more obvious the experience was a bit shallow and more depth would have to be added to achieve a experience worth pursuing, and something you'd actually enjoy playing!

Which brings us to our second conclusion. The scope of a traditional campaign would require much more development time then MindShaft Games can afford right now. We can't succumb to feature creep, which is all too infamous in destroying games, and even studios. One of the hardest things to do in game development is recognizing when something simply isn't fun, and/or can seriously drive the development off course to inevitable doom, and to decide to simply cut it out.
So we decided to move away from a mini-campaign idea and started prototyping an enemy horde mode where 1 - 2 players fight to fend off wave after wave of enemies in a single arena space. So far, this type of gameplay seems to suit the game's current mechanics and style much better, while maintaining a reasonable and doable scope.
Screen shot of the enemy wave mode, currently titled End of Times.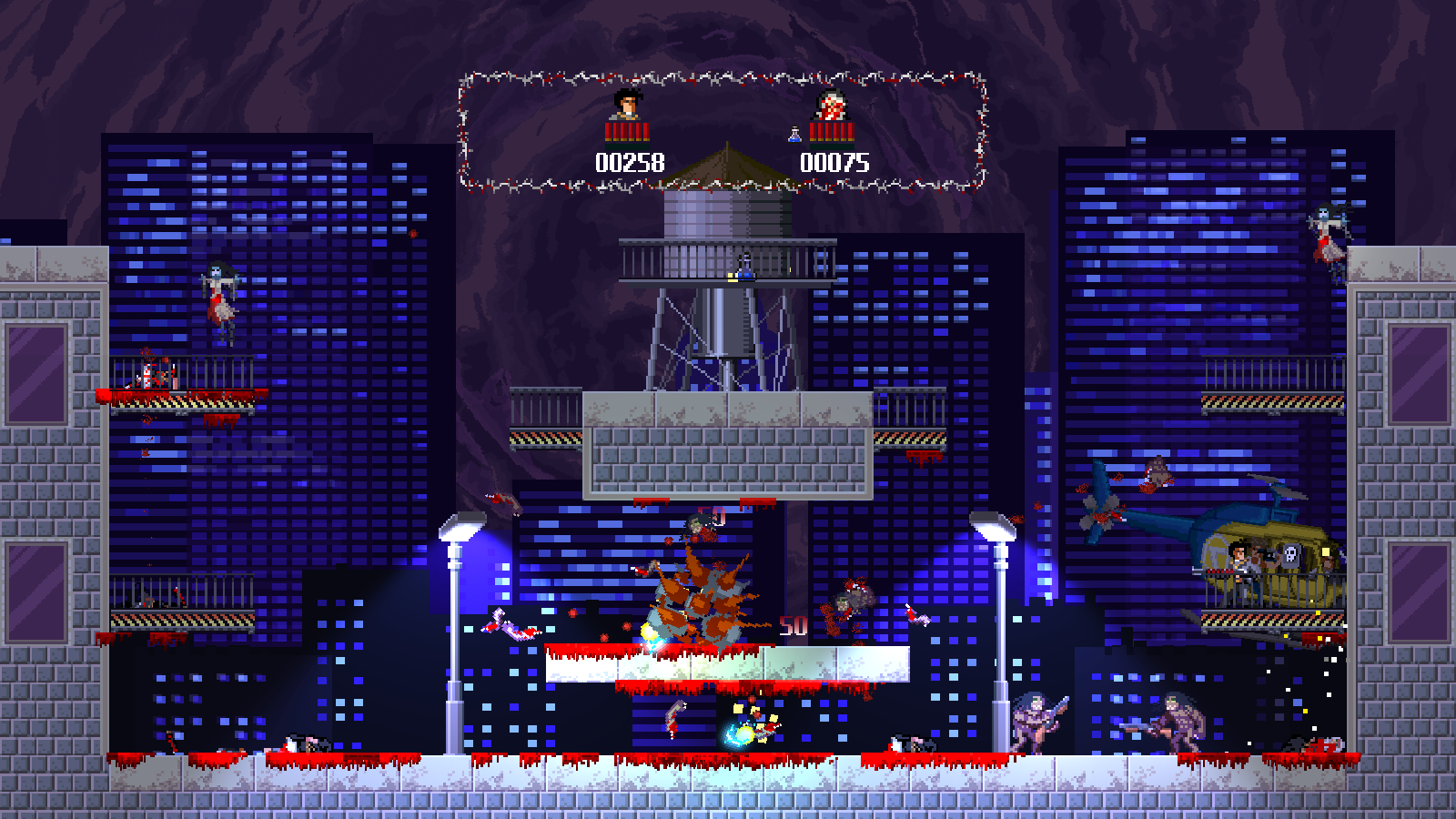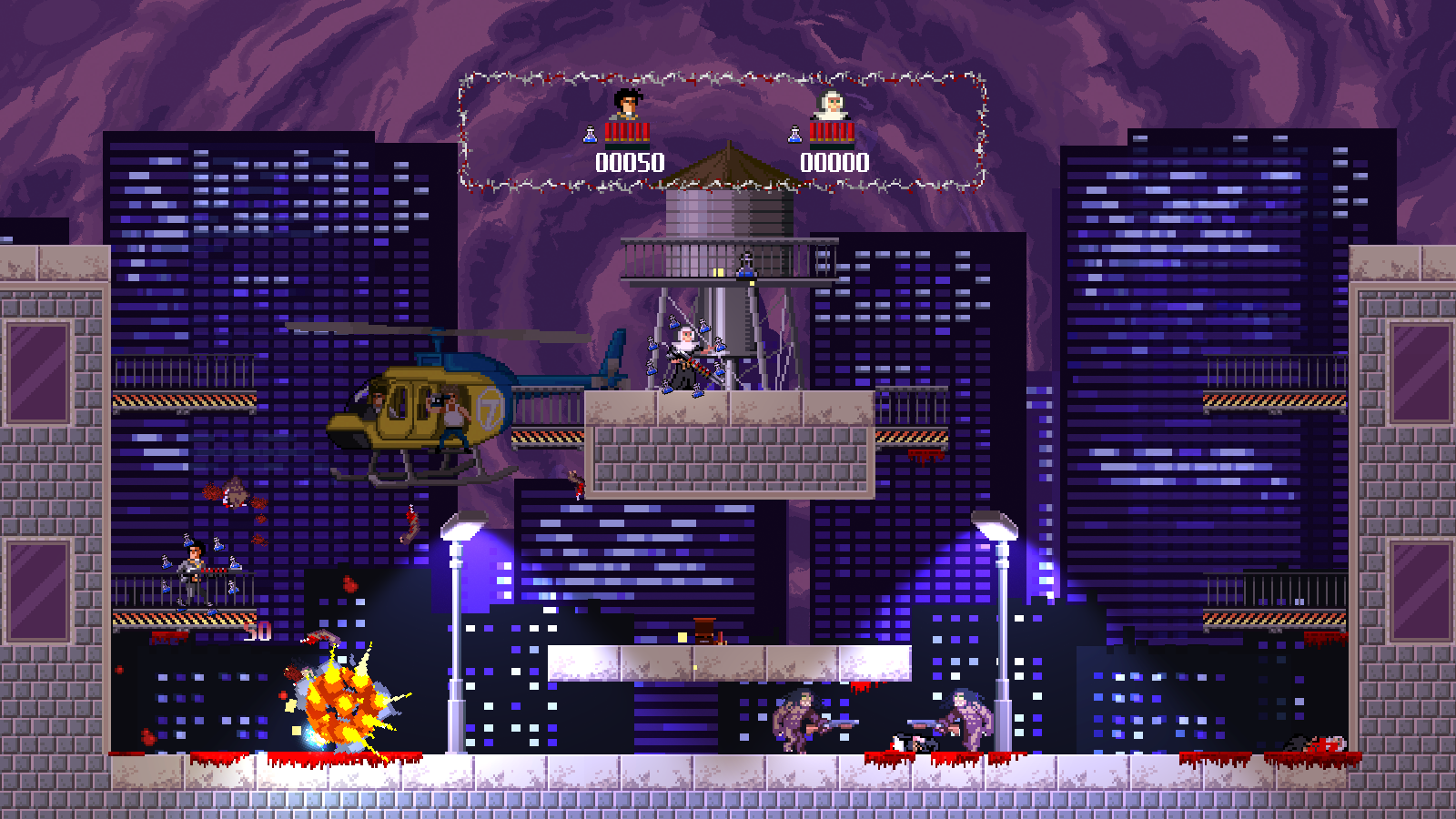 So we're actively working on getting a single End of Times level completed so we can push it out to Steam for feedback.