Thank you for your interesting on our game. I'm Lee Yunseok, creator of YGGDRASIL STUDIO. Today, I'm writing the our recent news. Please read this post and hope you like it!
1. Demo Released on IndieGameStand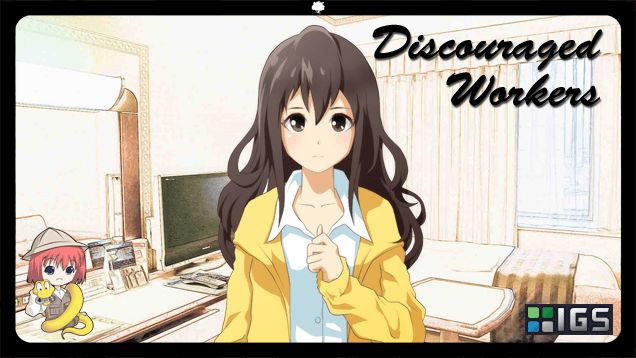 Discouragd Workers Demo is now available on IndieGameStand. In there, you can download the discouraged workers pc(win/mac/linux) and android(apk) demo. And it provides a Steam and Desura redeem. Our 720P greenlight promotional kit and steam avatar kit is bonus! If you interesting, please visit our demo game page.
2. Demo V1.1.0 Update
I've updated the discouraged workers demo to our all distribution platforms. You can download it everywhere and I want to your feedback. In this updated,
Active Characters-Interviewer basic profile

Active Characters-Staff basic profile

Active Archives-Concept

Add Object sprites-Baby, Canned coffee, Envelope, Honey bread

Add Configuration-Text Speed for PC

Add Key binding- H: Show or hide window for PC

Fix Credits, Authorship, Sponsor, Supporter

Fix README

Fix some dialogues in Korean

Fix Configuration text

Fix Volume Control for PC

Remove useless Gayeon's transform

Remove useless persistent data

Remove Key repeat control

You can check the related screenshots,
3. Next V1.1.5 update
The next version of discouraged workers, it will be last update for the demo. But the Steam and Game Jolt, there will be updated V1.2.0. You can check it on our previous news. And the next update description is,
Fix line breaks for centered text

Fix dialogue window position

Fix object sprites position

Fix Sponsor screen

Fix README
And you can check the related screenshots,
// Thanks to read this post. Hope you enjoyed it, and if so, please play our demo, and give a feedback for us. We will reward all of you with a better game.