We've pushed out an big art update to the demo on our site:
No more tiles - levels 3 through 9 now also feature custom background artwork from TURBOGUN's artist, John Coxworth, to match the direction to the rest of the game. One of our goals for Master Spy is to have custom artwork for every level of every mission (50 in total, many of them more than one screen), and it was finally time to revisit Mission 1 and give it the special treatment.
Preview of new mission 1 level art below, but first, feast your eyes on the new teaser trailer, with footage from missions 1-4!
As promised, some still shots from the updated Mission 1: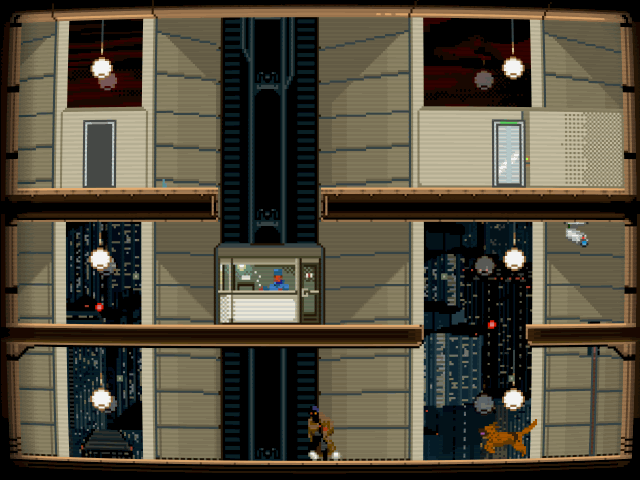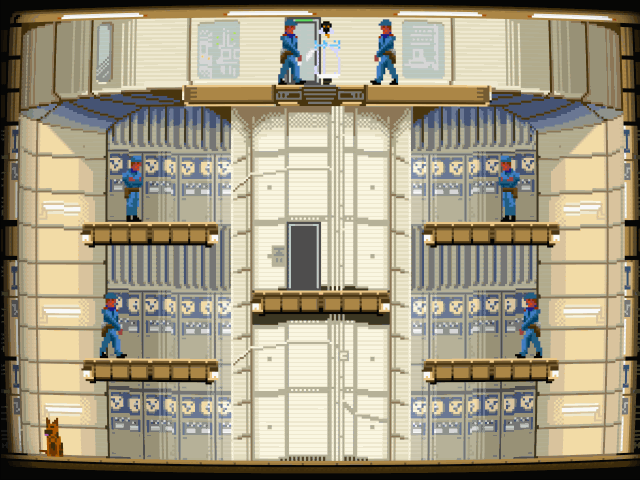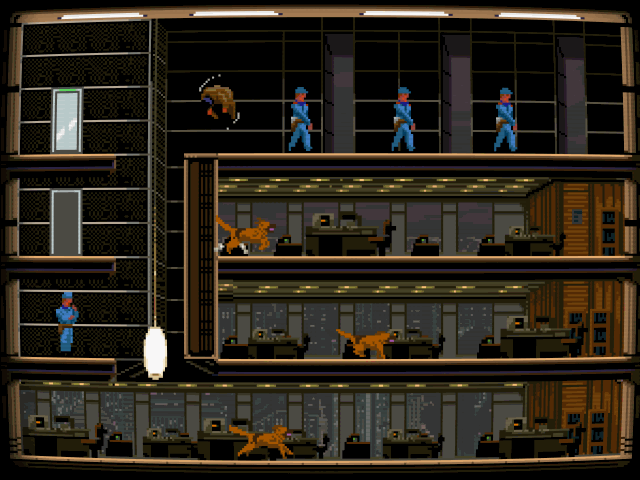 We're currently nearing the end of alpha, and have a majority of the levels designed, and a large portion of those levels already have art in place. We're expecting to get that part wrapped up, and then we'll move on to implementing the rest of the cutscenes, heavy testing, and polishing, before hopefully releasing by the end of this year.
Until next time.
-Kris