Dear Scouts!

Wow, we have over 11k people on the wishlist, many followers, and many players Scouts giving us valuable feedback. And trust me, we love feedback! Now, we need more Scouts and more feedback.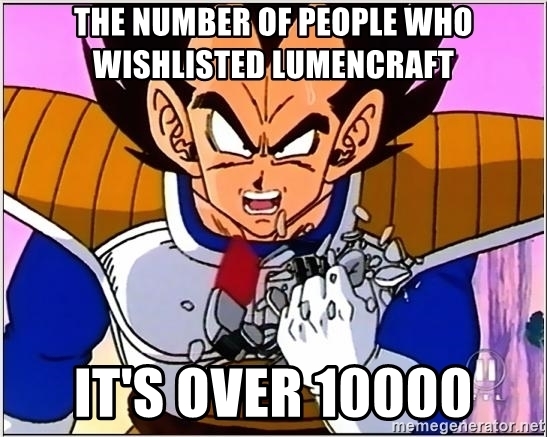 We decided that a good way to extend the Scout's ranks will be sharing the demo with players from GOG! Get ready for Made in Poland! Festival of games made in the country of Lumencraft. There are some updates connected with operating systems. And, as we are not over Halloween yet, some scary news about Demo's future...

Demo update!
We were getting questions about Linux support and heard about some problems with playing Lumencraft on this operating system. Not on our watch! New build solves problems we know about. If you find anything else, feel free to share it with us.

We also UPGRADED many things. New graphics, new mechanics, and many fixes.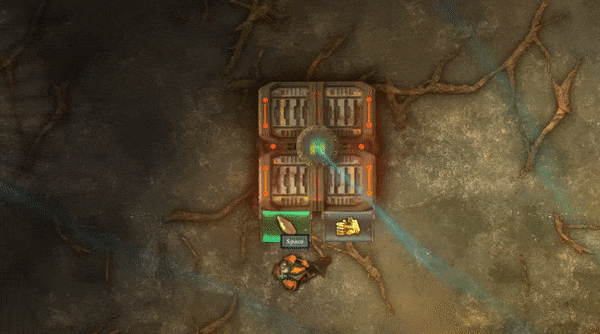 ## [DEMO_Final_update] - 2021-11-05 - VERSION = 3002
- added Tutorial map
- added one new battle music
- added new Light Tower art
- added Light Tower to available buildings
- new interaction: press Escape to close computer screen
- added running (Shift / L3)
- added weapon switch cycling
- added new smoke/fog effect on Light tower
- rumors say about a secret weapon hidden somewhere

Changed
- conflicting control bindings are now marked
- buffed some chests
- made wave notifications more prominent
- improved compatibility of Linux build
- improved visibility of target marker
- block medpack using at full health
- updated dynamite art
- improved full inventory notice
- removed most of the tutorial from the main game map
- improved marker for boss enemy
- control info in the bottom corner no longer disappears
- inventory selection is now wrapped
- always display current item count (unless max stack is 1)
- changed damage numbers animation (experimental)
- gate can now be placed on walls
- removed reloading from Magnum
- player will now move slower when going backwards
- glowing bushes are now destructible
- tweaked the starting area a bit
- tweaked reactor collider to remove some holes
- removed terrain destruction by fast player
- improved build menu label for building name
- tweaked boss audio
- health center heal speed reduced from 0.7 to 0.6 per upgrade level
- reactor art changed to more compact
- mine has now shadow
- change pylon range from 100 to 125
- blinking light now blink faster and have a glitch
- minor tweaks to the map
- modified reactor collision shape to prevent monster hiding
- changed smoke rendering a bit
- repair tool rework
- swarms should not get stuck anymore ... much
- acid spitter now more aggressive
- acid bullets now faster

Fixes
- fixed thrown objects incorrect layers
- fixed potential mine double explosion
- fixed infinite disabling of buildings
- fixed notification alignment
- fixed health center particles
- reworked computer interactions again; now they are much more reliable (hopefully)
- fixed upgrades in multiple labs
- optimized lava smoke
- fix machine gun stuck when ammo stack is finished
- fixed memory leak when finishing game with unopened chests
- fixed gray screen of death
- fixed bugged feedback form (hopefully)
- fixed initial turret rotation
- fixed some typos
- fixed some transparent pixels from map
- fixed mines not exploding in time
- fixed flare error spam on monster kicking it
- fixed not being able to restore controls
- fixed some UI elements blocking mouse clicks
- fixed some texts not being updated when changing language
- fixed extremely rare bug where dead player wouldn't actually die
- fixed backward walking broken with joypad

There are some changes to the map, but if you want something new…

Demo on GOG!
We would love to see more Scouts in our ranks! So we decided that Made in Poland event is the best time to share love and lumen with GOG players.

We also want to test a new design of the environment without deleting the original one. That's why new demo on GOG has a new map!

If you are interested in how we changed things around, feel free to check out GOG between 8 to 15 November. Why till 15? Because it's time to work on a big update 😎

Turn up the lights!
Originally Demo was meant to be there for ten days. It kept getting extended and extended, and in the end, everybody forgot about the deadline. We are so happy to see you happy playing our game, but we need to work on it. We don't want you to play an old and outdated version, so we have to take it down for some time.

You still have more than a week (15th November is the last day) to try out Lumencraft DEMO. If it's not enough… Well, you have to wait. "Wait for what?", you may ask. Wait for all of these beautiful features we listed in our roadmap, which we'll bring to you next week.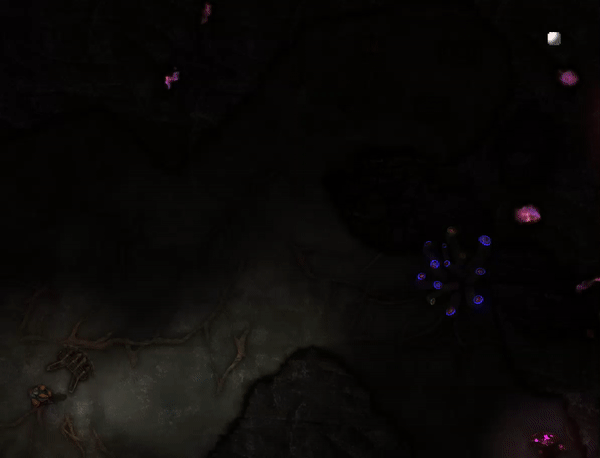 Once again thank you for your support. The Demo will be back when there will be a suitable occasion for it, so no worries. Stay with us! We will share our progress on social media and Steam.

To help us survive in this unwelcoming environment. Wishlist the Lumencraft and give us a "follow" on Steam⚙️, join our Discord 🎧 server and follow us on Facebook 👍 and Twitter 🐦

Join our fight! We need your drills!
2Dynamic Games