So now we begin to settle into a frequent cycle of adding features to the demo and testing them. It's easier this way because we get to test the implementation of features as they are gradually introduced and see if there are any nasties waiting to crop up, actually much of this stuff has been prototyped already so it is more of case of me having absolute control over the bugs and squashing them as soon as they happen rather than try to unravel a huge mess at the end. So we might see a reliable game here on Day 1 of release, imagine that...
There is a group of closed testers now that will get this stuff early, if you have a PC or MAC and wish to join this group PM me on here. Even if you're not testing if you encounter a bug post it here: Forums.shallow.space helps us out a lot!

Quite quickly things will get very awesome with this demo; station weapons, NPC friendly patrols and trade traffic, how quickly depends on how much feedback we get from the public and of course, life stuff.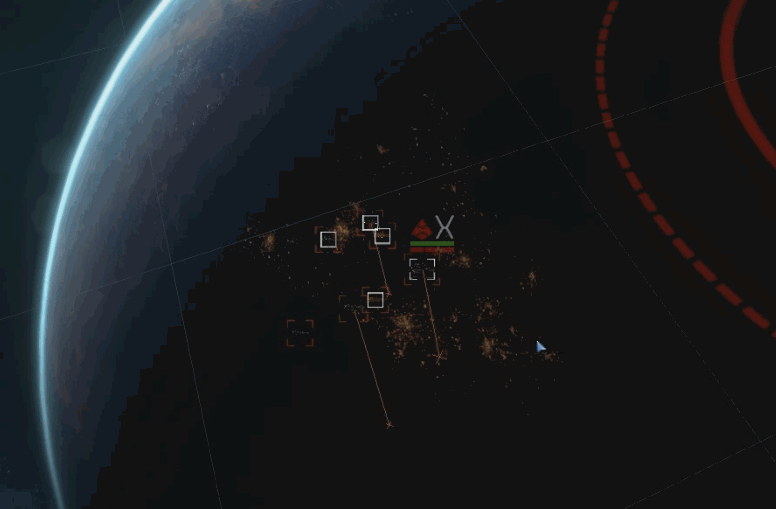 The latest version of the demo will be up shortly for all platforms. It includes a pretty healthy list of bug fixes from the feedback that came back from 0.7.01 and a couple of new features. It is now contained in a self extracting archive to save you a bit of time and the size of the download has been reduced to around 300Mb.
Major updates include:
ADDED: Tooltips for majority of UI buttons
Essential really, few grumbles from the public about not really knowing what stuff does. The tooltips also contain hints to keyboard short-cuts. The 'Action Icon' doesn't currently have tooltips yet as there is a little more work involved there.
ADDED: Double tap the number keys flies camera to the corresponding flotilla
Pretty cool, pressing the the numbers keys (above the letters) will select the corresponding Flotilla (1 = A, 2 = B, etc) but double tapping these keys flies the camera over to the Flotilla leader (in much the same way you can use [TAB] to tap between Flotillas.)
ADDED: Manual targeting box activated by holding right-shift and dragging around enemy
Also essential, manual targeting is now enabled; by holding Left-CTRL and dragging a red selection box around the enemy will stick the selected friendlies into 'Manual Targeting' mode, insert the highlighted enemy ships into the friendlies targeting list and display appropriate hints on-screen.
Here is the latest development video with me discussing this in a little more detail.