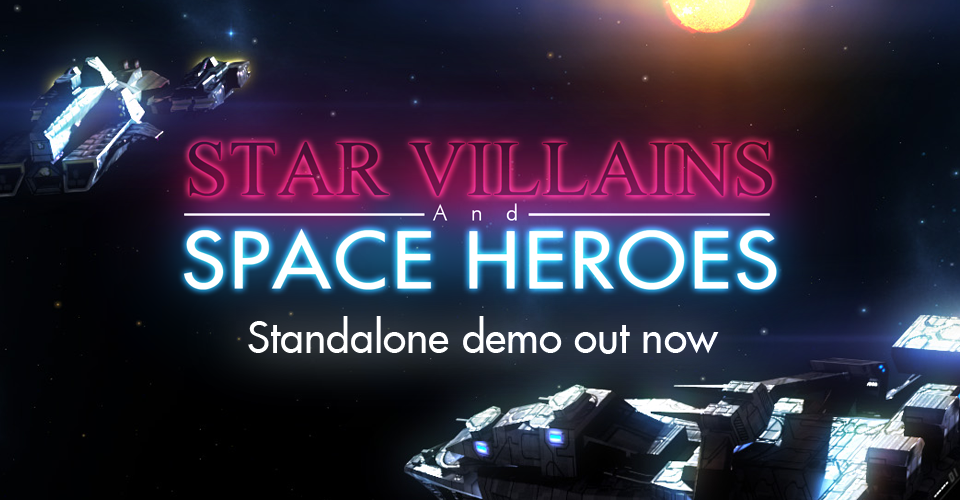 Just what the title says. Head over to the Downloads section and grab it while it's hot!
The demo is by no means completely representative of the full game, but we have that it will give a decent representation of what we want to accomplish with Star Villains and Space Heroes.
It has:
Four missions

Four unique playable ships from the EMPOL faction - the Sonata frigate, the Domino destroyer, the Kilo medium cruiser and the Vegas missile cruiser.

Eight various enemy starships from the AIAD and Solonar factions to blow up.
If you like the demo, tell your friends! The more people who play it, the better! Let us know what you think in our Forums.
If you have any issues with installation or the game itself, please let us know in the Discussion section. I'll get a dedicated troubleshooting/bug reports forum up soon.