If you can't wait to compare your typing skills to those of your friends, if you want to train said skills or even if you are still unsure about how much fun a competitive typing game can be - you can now try out Typefighters yourself! The demo includes fully functional online and LAN multiplayer with four out of eight game modes available.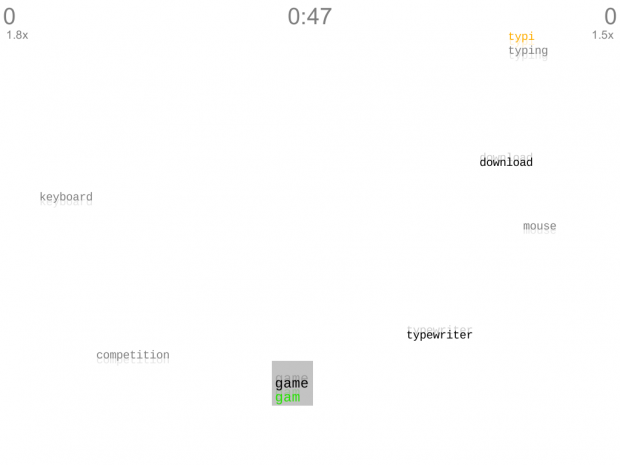 Below are the download links for Windows, Mac and Linux; officially announcing the game for all of these platforms.
If you want to take another look at the game before downloading, here is a teaser-trailer for you:
Your feedback is very much appreciated and will be carefully considered before releasing the final version.