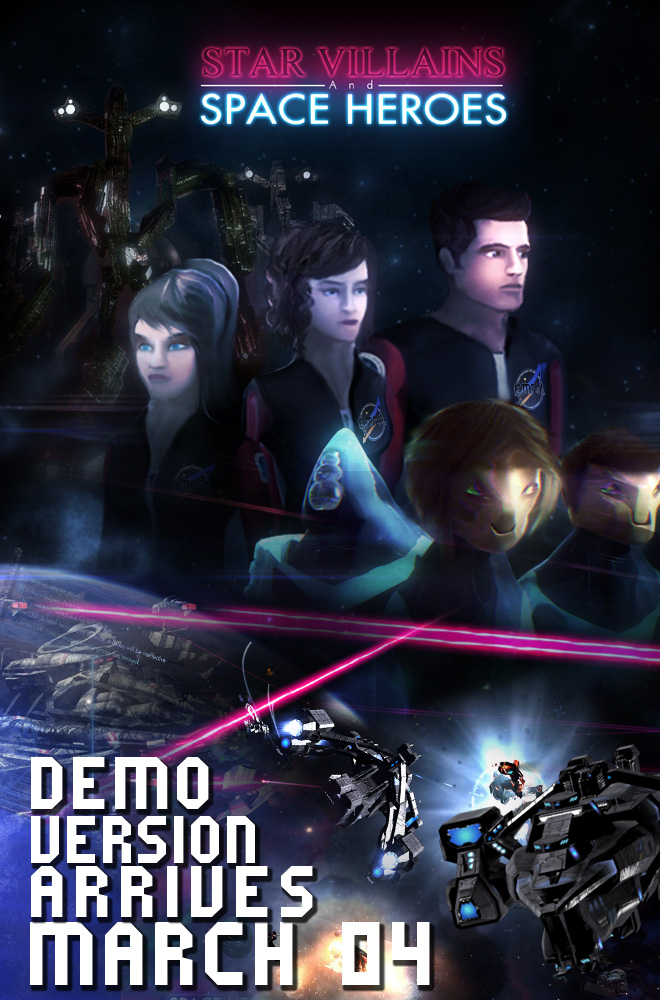 As you can see from the image, the culmination of all our hard work fast approaches! We are going to be releasing the Star Villains and Space Heroes Demo on:
Sunday, March 4th
The demo will give you a taste of what we plan for the full version. Here's what to expect:
Four distinct missions set in four unique environments, ranging from deep space to orbit around an ice planet.
Four unique playable ships from the EMPOL faction - the Sonata frigate, the Domino destroyer, the Kilo medium cruiser and the Vegas missile cruiser.
Eight menacing enemy starships from the AIAD and Solonar factions to turn into scrap metal.
We're just finishing up final testing and tweaks to get you as polished a demo as possible. In fact, I've fixed the last 5 reported bugs while writing this post.