Greetings,
First of all, thanks to your continued support and patience for Red Requiem: Liberation. In order to giving you a better understanding of our works, please allow me to introduce our 2019 working progress.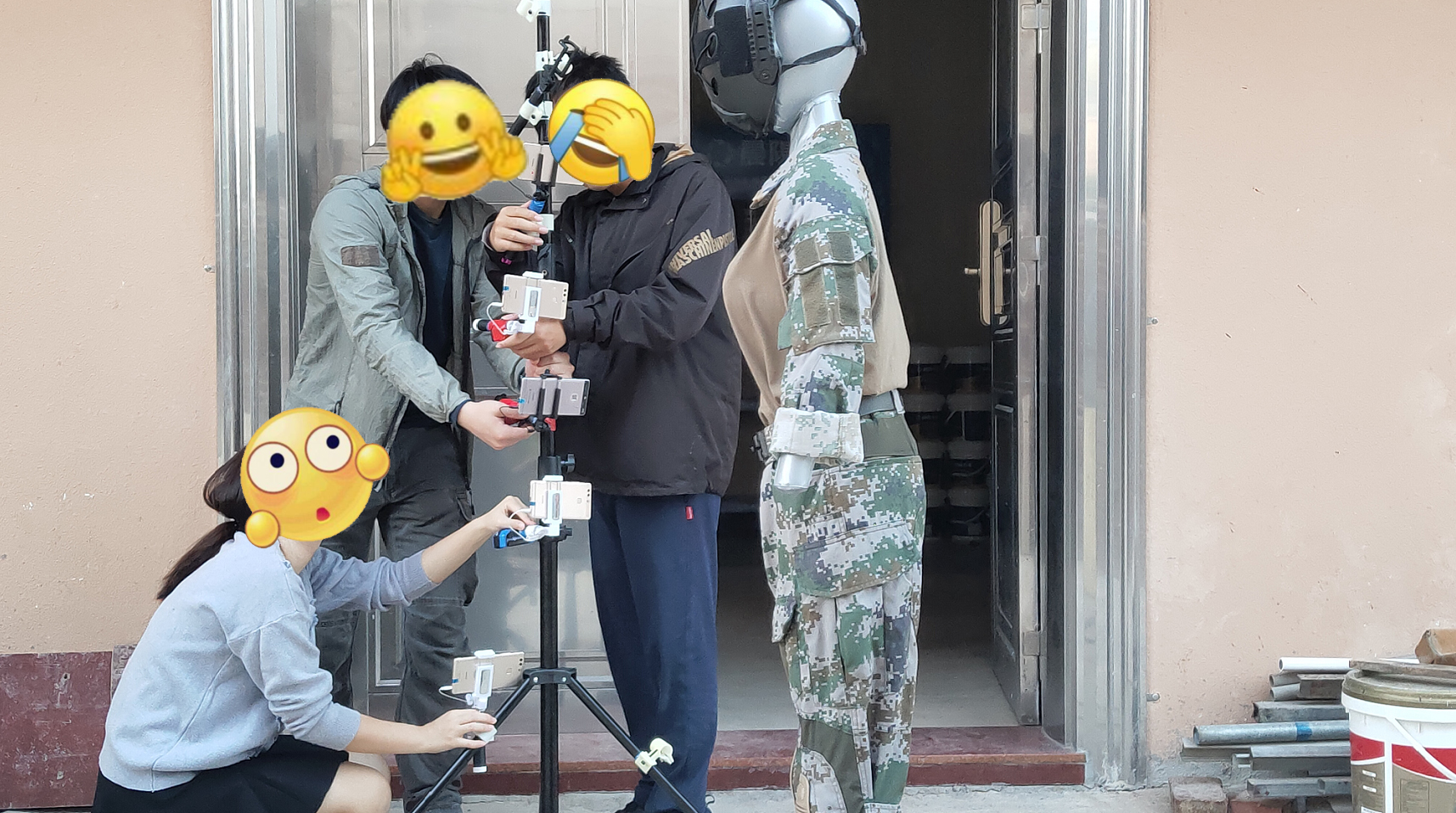 Members of LHYB Studio trying to scan a female PLA body wearing Camo Type 07 with an alternative to actual matrix consisting about 100 SLR Camera - which is totally inaffordable to us and we decided to use something more "flexible and accessible".
About this year
The previous year was one of the most vital year to us all. As we promised our game will be free-of-charge and non-commercial including the base game and later chapters as well as all downloadable contents. We experienced a lot of new techniques to enhance our development, including model scanning, face rebuild with help of AI, improved motion capture, etc. Limited by the Source Engine graphics and our own human resources, we decided to shift our weight from graphics to the gameplay and storytelling.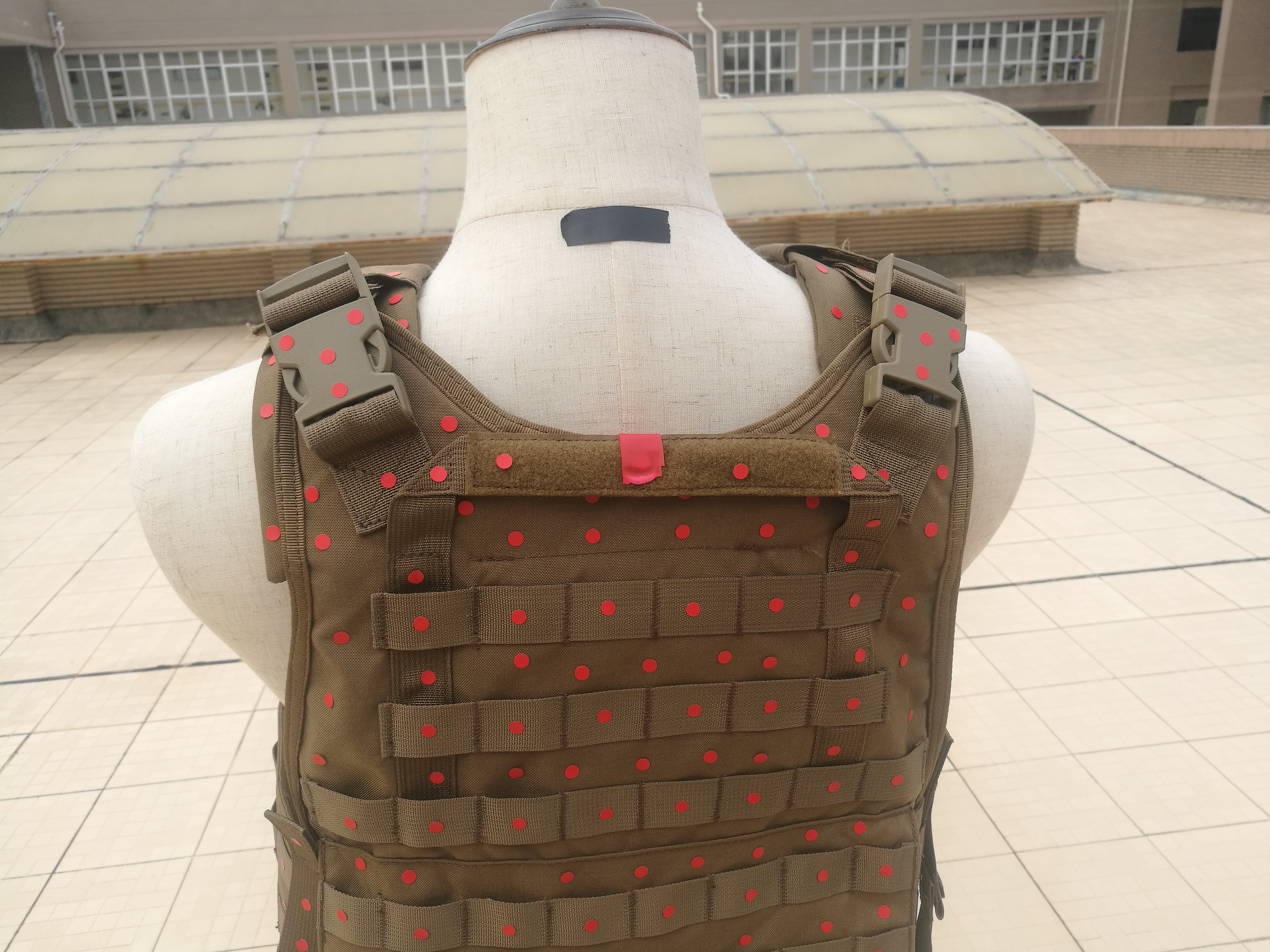 A real SPC(Scalable Plate Carrier) under scanning, attached with multiple markers, which is USMC soldiers' basic tactical vest.
Our attempts in producing satisfying games with low cost including building up cooperation relationships with other student organizations and clubs like music, acting and airsoft clubs. However, some issues we are facing can't simply be solved without sufficient funds, such as purchasing software and hardware, and other objects/items for scanning. We used to solve these problems by funding the project ourselves - basically our own pocket money, but it is becoming more and more severe than before as we are exploring further and deeper techniques in many aspects. Therefore, in late 2019 we participated in a sub-national student competition as a team and presented RED to the judges, eventually won the gold medal and gain our first bucket of gold. Although the prize we won is far from "many", it eases the financial problems.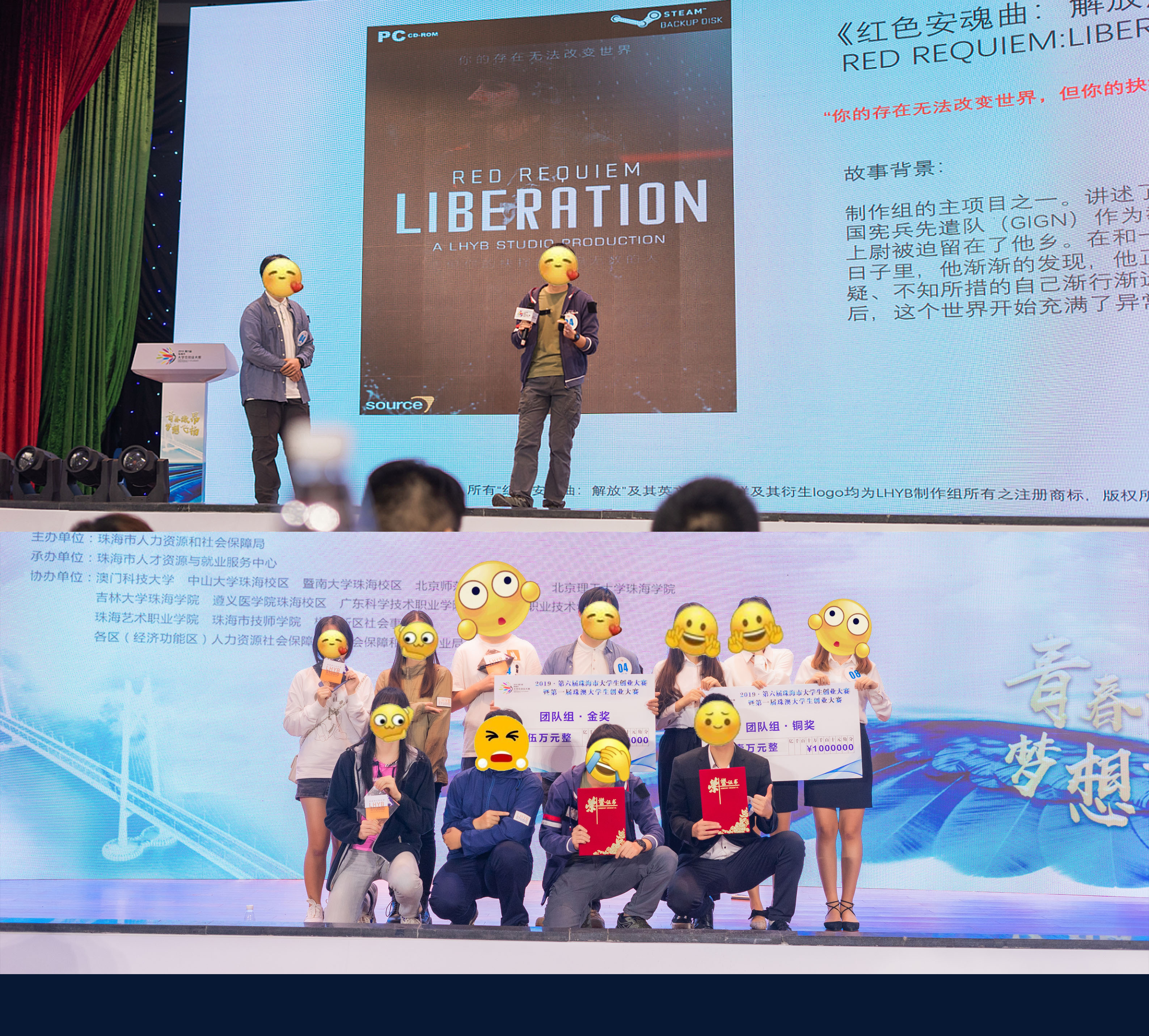 Some of LHYB Studio members in China (including one from Hong Kong) gathered and participated in a sub-national highschool competition and won the gold medal as result.
About the National Day DEMO
Let's get back to the RED. As a matter of fact, an actual gameplay footage had been leaked on Chinese video website early in November 2019. Without knowing such a thing in advance led to an unexpected consequence: more than 150,000 views reached in a few days, which forced us being extremely occupied on our mid-term exam preparation and had a brief meeting, deciding to polish the parts presented in the video. Eventually we released an official demo in October 4th, which was during the Chinese National Day vacation.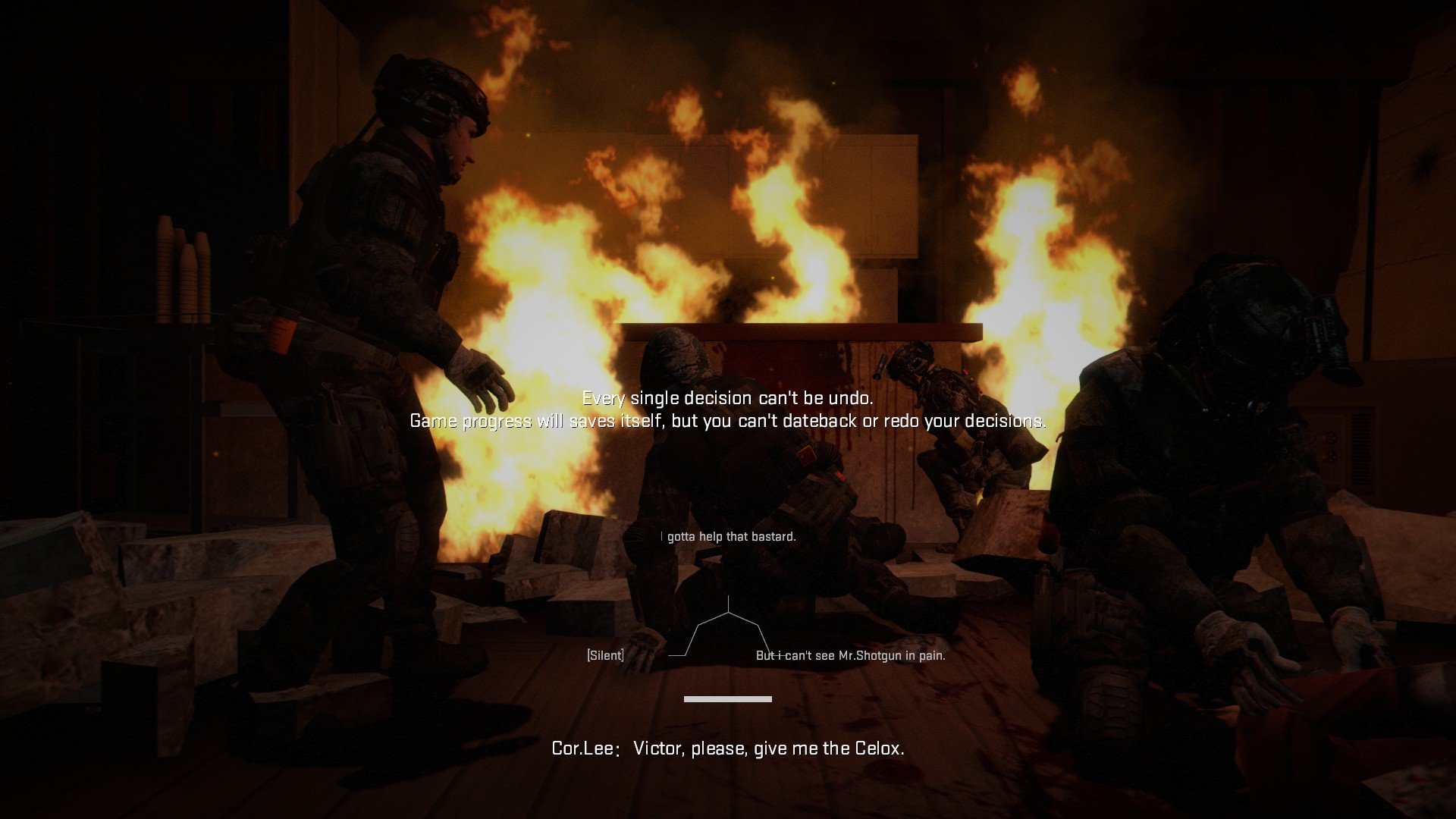 A screenshot of the National Day DEMO intro.
You may have a question: Is it really necessary to worry about a leaked video so much? Yes, it does. The video is based on a version that was totally obsolete and contains various of bugs and other unpolished details, as well as many exploring-period problems, which is partly malignance and we cannot release it to the public; it's our responsibility to not release an incomplete version of our game to players. Therefore, we had to restore the deleted scenes and polished them for the National Day release in China. We chose this period for a reason: In China, there's a five-day vacation for the Nation Day, when the player number would be at the peak and we're able to fix the bad impacts caused by the leak video. As one says: Seeing is believing, so do we hoped.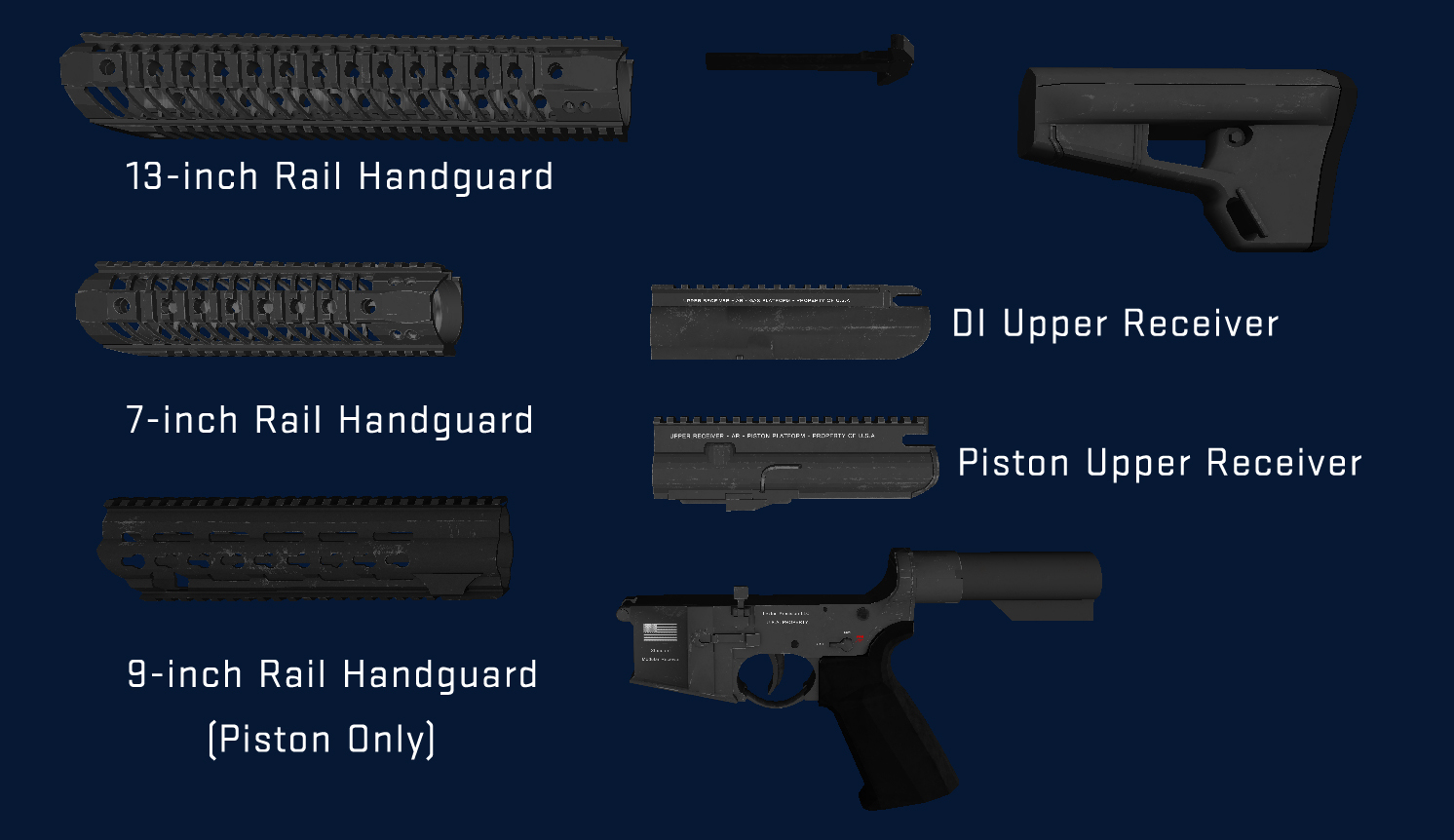 Tier 1 AR parts for our fully customizable ARs. Two paths can be chosed by players: DI (Gas, mostly known as traditional M4s/M16s ) and Piston( HK-416 ). We even prepared a 9mm lower receiver for players to modify.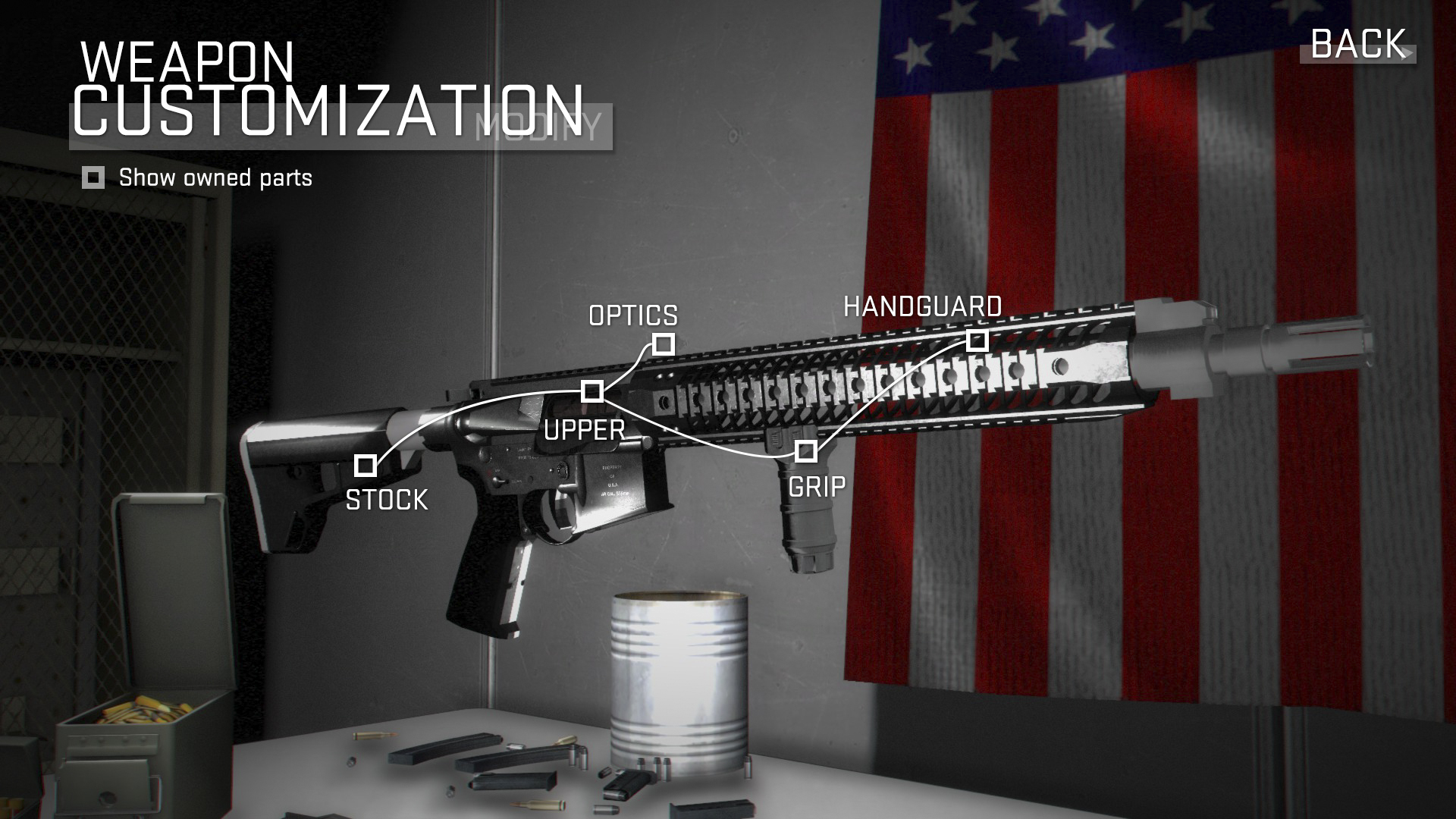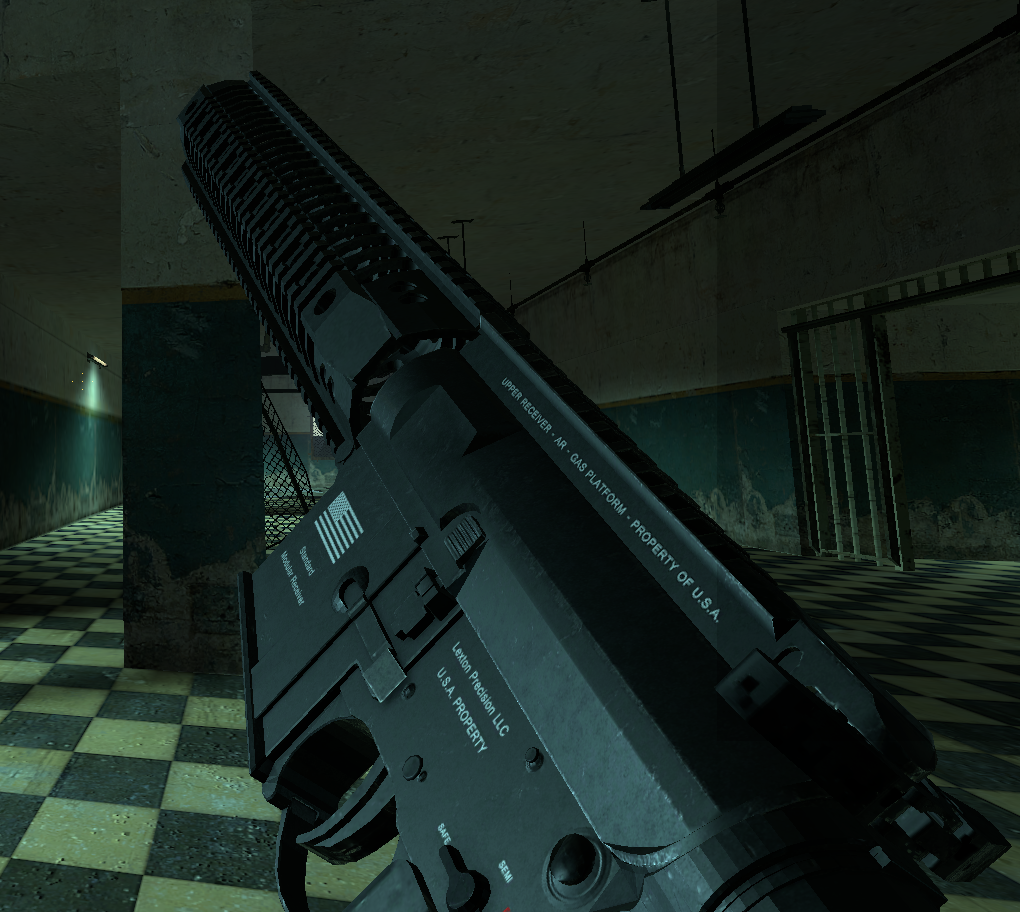 LHYB Studio® Pimp Your Guns™ in game with PBR: 13-inch rail handguard and DI (gas) upper receiver. In RED mp and DLC playing as a ST-6 member Blake you're allowed to modify your own ARs. Meanwhile PLAs have a totally different modification trees.
Regretfully, the DEMO released on moddb is basically the National Day demo, which is based on an obsolete version lacking many key features. We planned to announce the fully customized tactical vest and weapon modification system in late 2019. The leak incident messed up our schedules, and we preferred not to release this demo on moddb and pretend nothing happened and stay slient originally, however a friend from New Zealand wrote us an email and encourage us to release it, because everyone has been waiting for so long.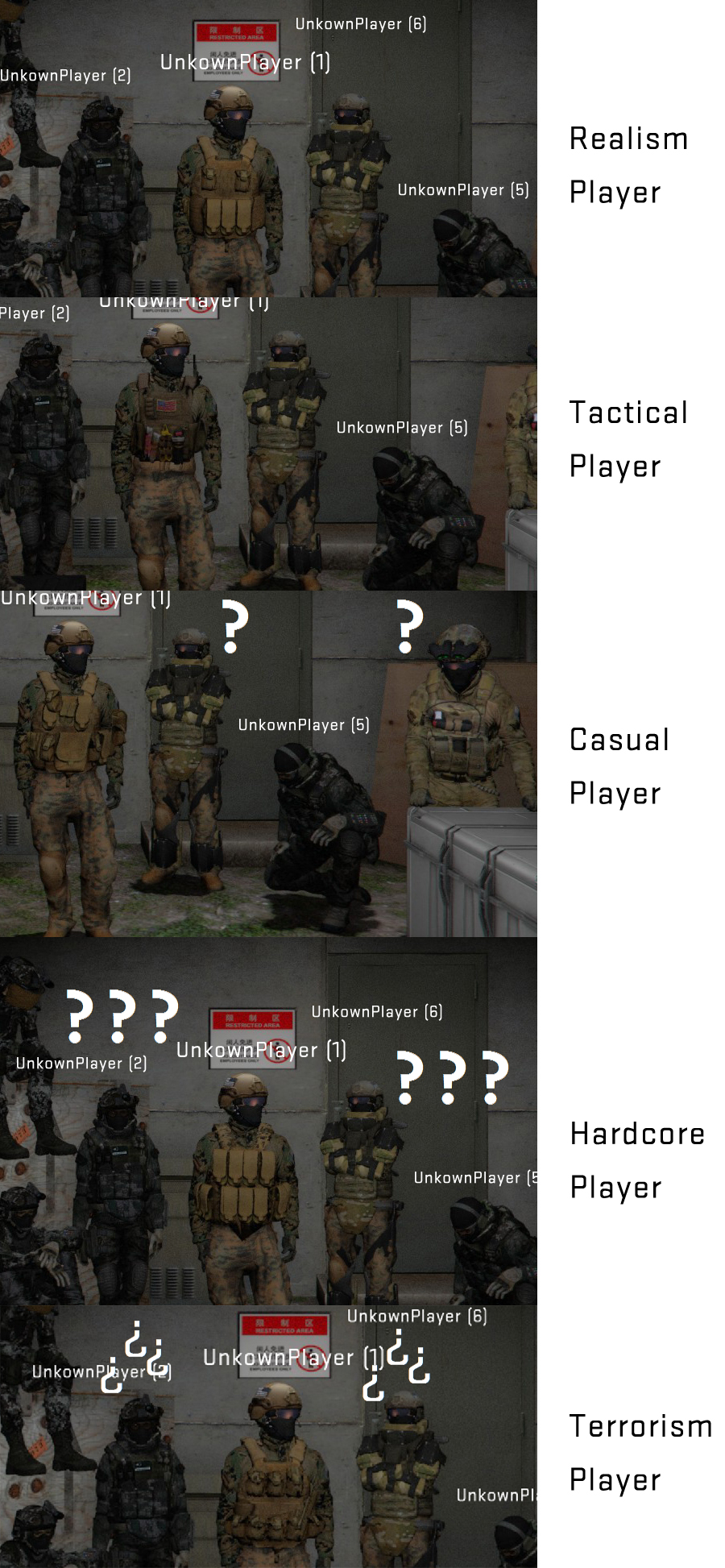 In-Game screenshot (Multiplayer). Fully customizable tactical vest with every single MOLLE stripes counts. Thanks to our scanning techniques this can eventually became possible. Which means, attaching 24 gernade patches on your vest like the "TERRORISM PLAYER" is totally accessible.
After reading the message, we hesitated.
Despite the imperfect product – which might be far from finished, We still hope that our beloved players can enjoy the demo we brought. During our final exam period, we gathered together and finished the English localization, now the demo is ready to release. It might not be good enough, but before the final release of the full Chapter One in Q3 2020, this is the best gift we can give.
Difficulties won't get us over, so do the virus. We're fine.
Happy Chinese New Year, fellas.
春节快乐!


2019年1月21日
LHYB Studio