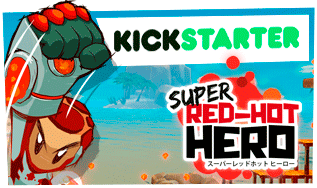 Super Red-Hot Hero passed Greenlight!! THANK YOU FOR YOUR SUPPORT!
Now, we have started a kickstarter campaign to finish the development and launch it to the world :) You can download a DEMO VERSION.
Check the kickstarter page HERE and take a look at the cool rewards we have prepared. A clue: You could design important things of the game. You can download the themo from there.
If you download the demo, we would love to read about your thoughts in the comments.
Thank you for your support!
Bernardo