We apologize for the delay in bringing this news update. There were several issues that had to be addressed before we could bring another update to you.
Thanks to feedback from the last update, weapon balance and animation has continued to be tweaked extensively for the best possible shooting experience. Since Delta 6 promises to introduce a large number of sweeping changes, there are some changes in Delta 6 players should be aware of.
The SMOD Menu System: This has been mentioned in past updates, but the configuration map has been tossed aside for the ability to change several settings from the main menu. Because of this new system's impact on certain gameplay and graphical elements, it is important that you configure these settings before entering gameplay or you will not have the intended experience.
Cheat Weapons: As you might be aware, Delta 5.5(6) has a number of "Cheat Weapons". Which are mostly over-the-top action movie weapons like Dual Pistols/SMGs/Shotguns, A Minigun, C4, A Revolver and the Desert Eagle. While the Revolver and Desert Eagle have been kept, The rest of these weapons have been cut. Please be aware that this decision was not made lightly. And was only done after asking for the opinions of our players at the SMOD Tactical Forums. Which were found to be mostly in-favor of the cuts. We understand some might be saddened by this, but please understand that these cuts were made in the best interests of gameplay. Due to SMOD's weapon limit, some of Delta 6's new weapons would not have been possible to add without these cuts. These cuts do not affect the arsenal of SMOD's own cheat weapons (Shovel, Strider Cannon, etc) which remain in Delta 6, but officially are unsupported and not part of the intended gameplay experience.
Half-Life 2: Deathmatch Maps: We have decided to eliminate the need to have Half-Life 2: Deathmatch installed before being able to play SMOD Tactical. As a result the maps that were originally built for it and used in SMOD Tactical have been cut. This has been done to further accommodate players who may not own the required games to play SMOD Tactical. Delta 6 will offer an expanded selection of community-made Counter-Strike: Source maps converted to SMOD Tactical to help make up for the loss.
The Half-Life 2 Campaign: While the side missions have you in combat against modern-day foes in modern-day locations, It has been decided that in the Half-Life 2 Campaign, most of the models in the Half-Life 2 Campaign will not be using the modern-day style. They will use the Valve models and textures. Of course, you'll be seeing the Combine and Rebels using SMOD Tactical's arsenal of real-world firearms and almost all of SMOD Tactical's gameplay elements will still apply. This has been done to maintain Valve's intended sense of immersion and atmosphere in their game world instead of contradicting it with unnecessary modern-day styling.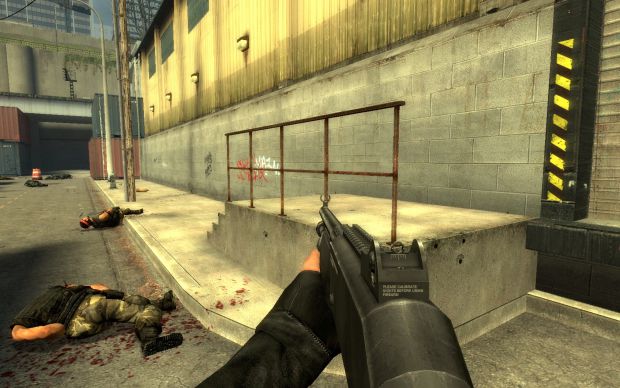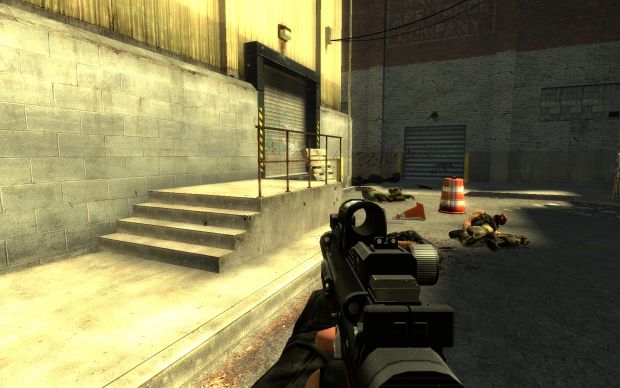 Aside from those pieces of information, we have two new screenshots of community-made models implemented as weapon in Delta 6: The Benelli M1014 Shotgun and the MP7 PDW.
We know it has been a long wait for Delta 6. But the end is nearing: Delta 6 is expected to release this Summer! I am confidant that Delta 6 will reach this release date this time. Further news updates are being planned to be released here every two months until Delta 6's release.