So over the past few months, progress has been slow. This is largely due to the engine changes made to CE3 that have changed the way weapons and characters are set up and exported into the engine. Essentially the game is coming along well, but has no weapons or characters that work properly... a bit of an issue in a first person game. It's hard to say when we might be ready to release at this point, since it depends when the artists can get the hang of the new system. But I think early 2014 or just before New Years is likely.
With that negative news, other stuff like vehicles and scenery are going along well. As you'll see, I'm going for a very bright and vibrant look, personally being quite tired of grey-tinted games. Here are some pictures:
Two of the cars parked beside each other.
Deep inside the jungle.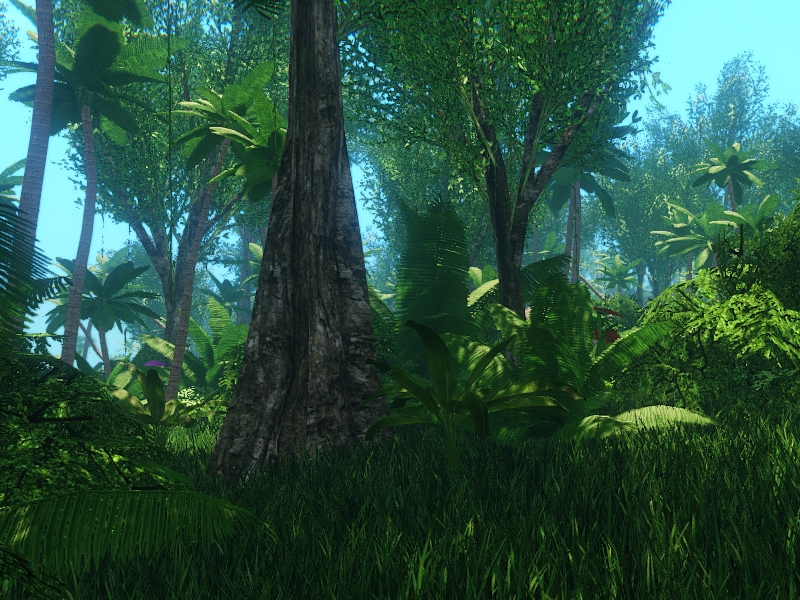 A picture of me surveying the land after my car ran out of fuel.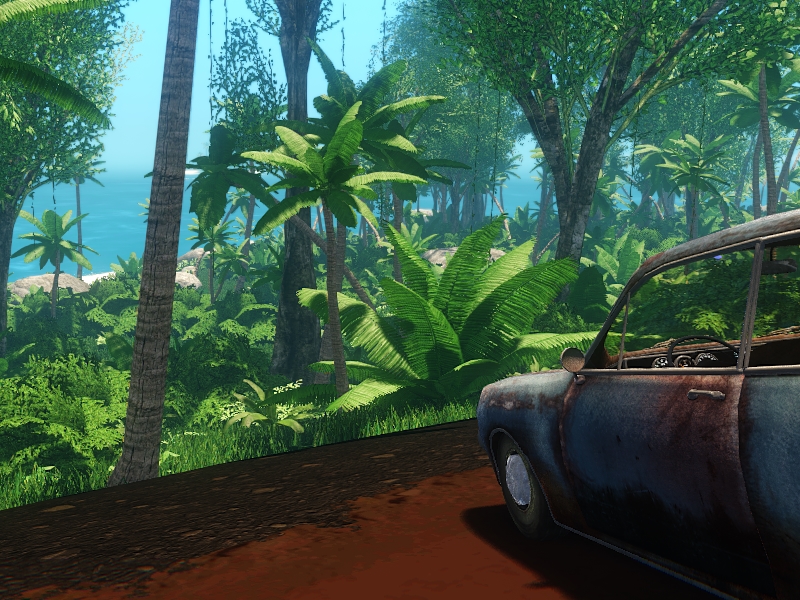 A lovely view of the beach and two islands.