Hello everyone, just checking in with this week's update on the mod's progress. Here's the latest for the Kingdom of Jerusalem:
- I am at almost 90% when it comes to porting over units from JR into DA now.
- Implemented, text, sound and icons for every KOJ unit brought into the mod so far, here's a taste of some of the unit icons and unit info's you will see in this mod: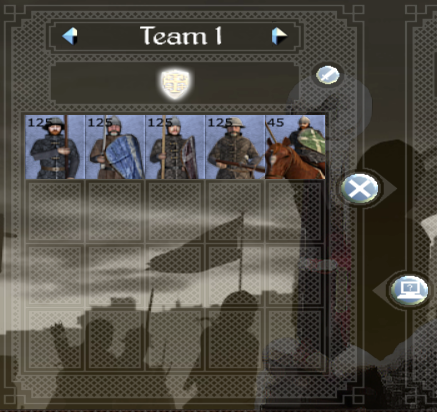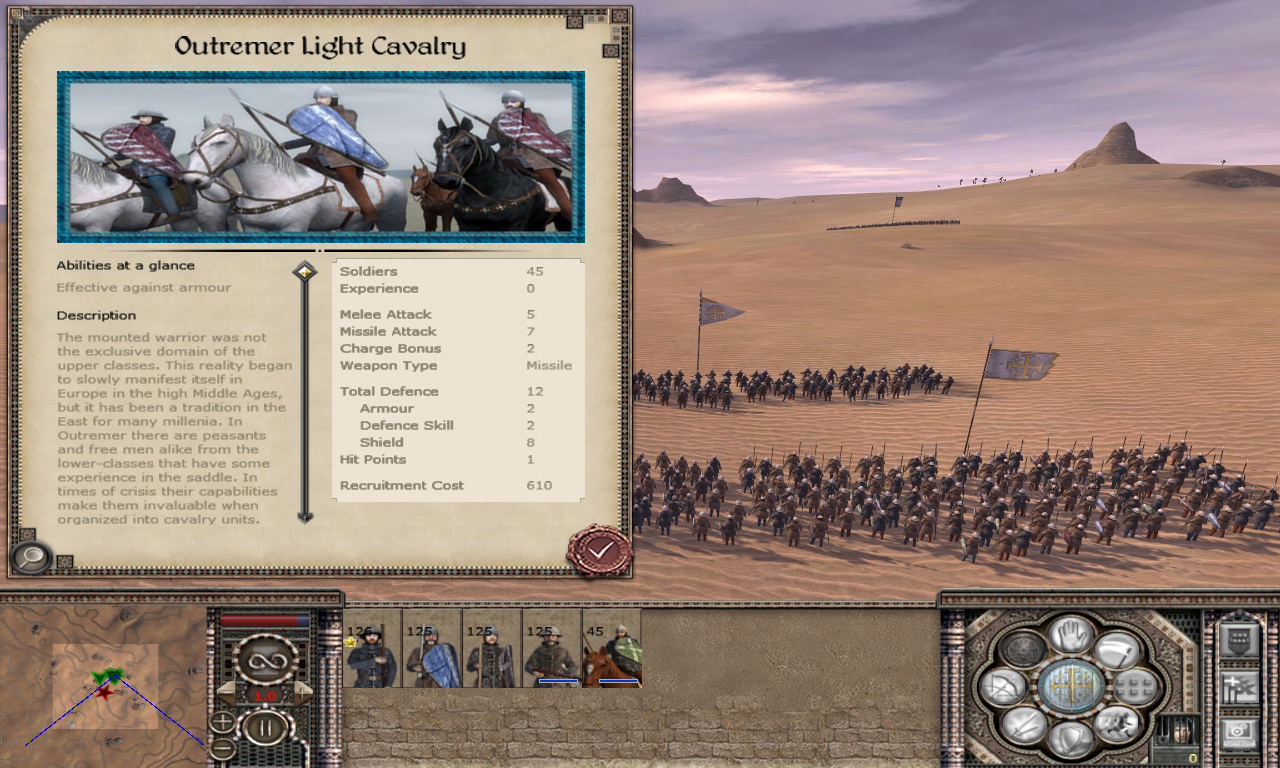 - New banners for religious troops: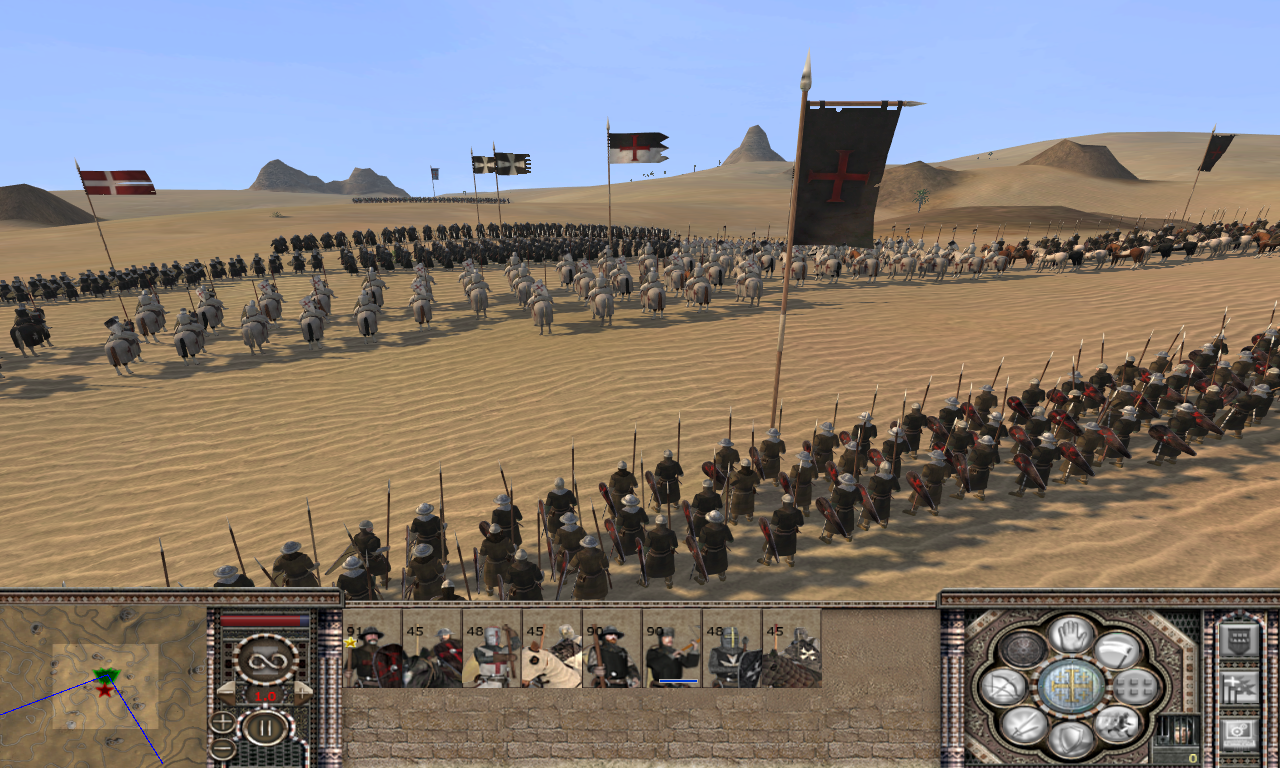 Battle Standards for the Hospitallers and Templars.
- Captains, generals, faction heir and faction leaders have been given skins and models from JR: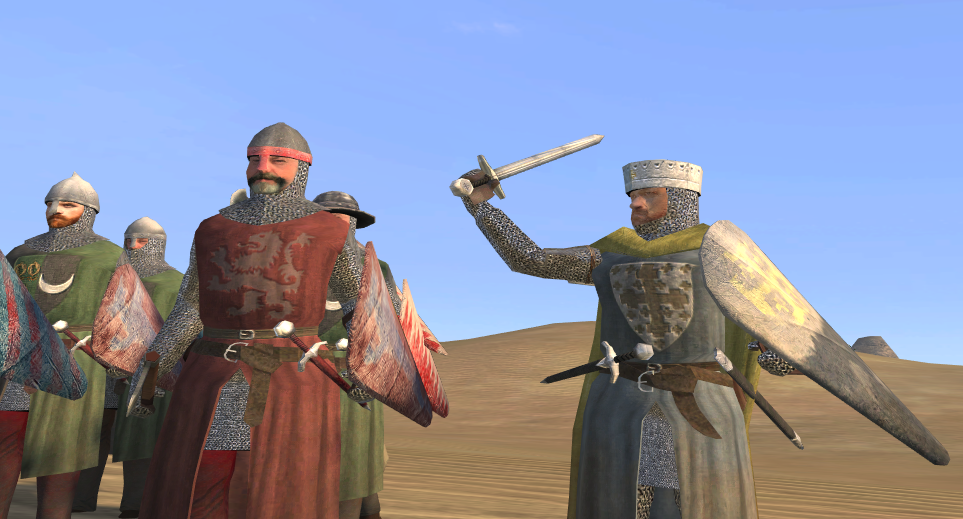 A captain of Jerusalem leads his men into battle.
- New stratmap models for captains, generals, faction heir and faction leader: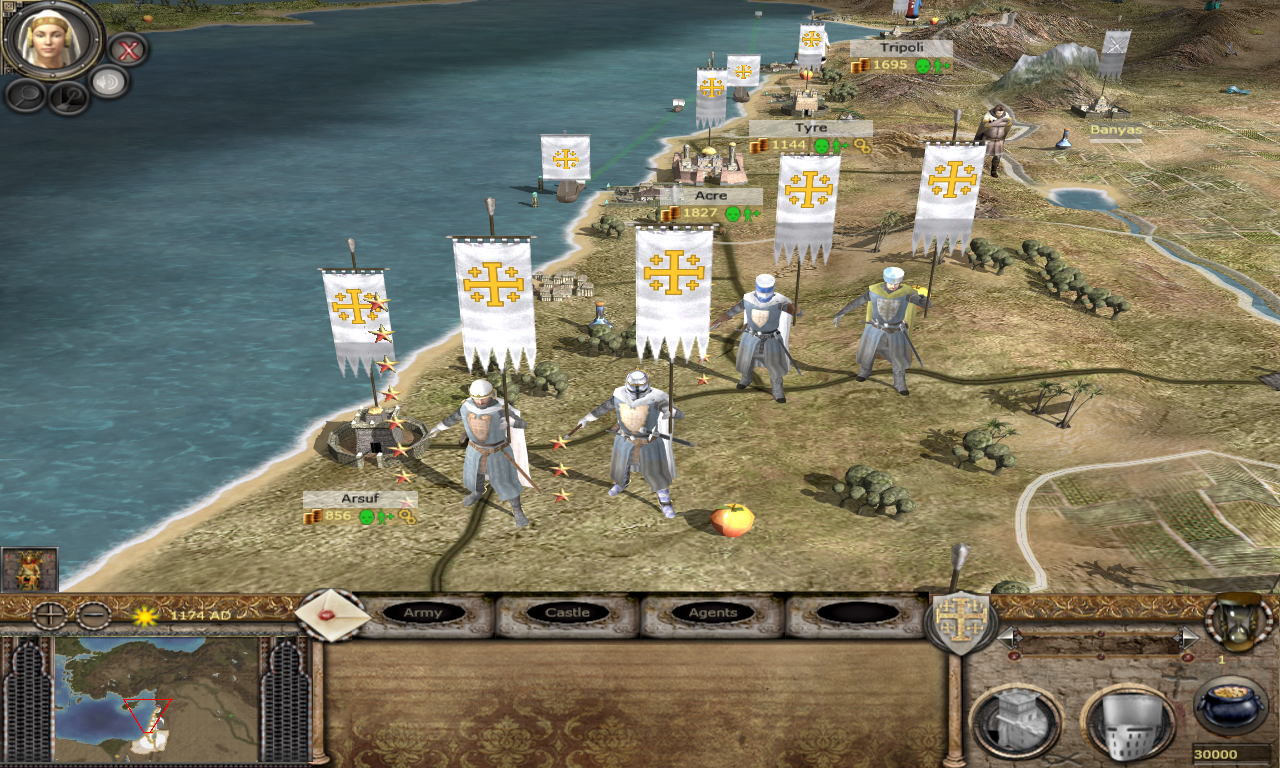 From left to right: King of Jerusalem, Prince of Jerusalem, General of Jerusalem and Captain of Jerusalem.
- Hospitaller and Templar Grand Masters implemented via script on the campaign map and on the battlefield, assets from JR. Every time one of these unique generals dies, they will respawn at Jerusalem. They also come with unique Hospitaller and Templar bodyguards. If you lose Jerusalem you will lose access to these unique generals. Screens: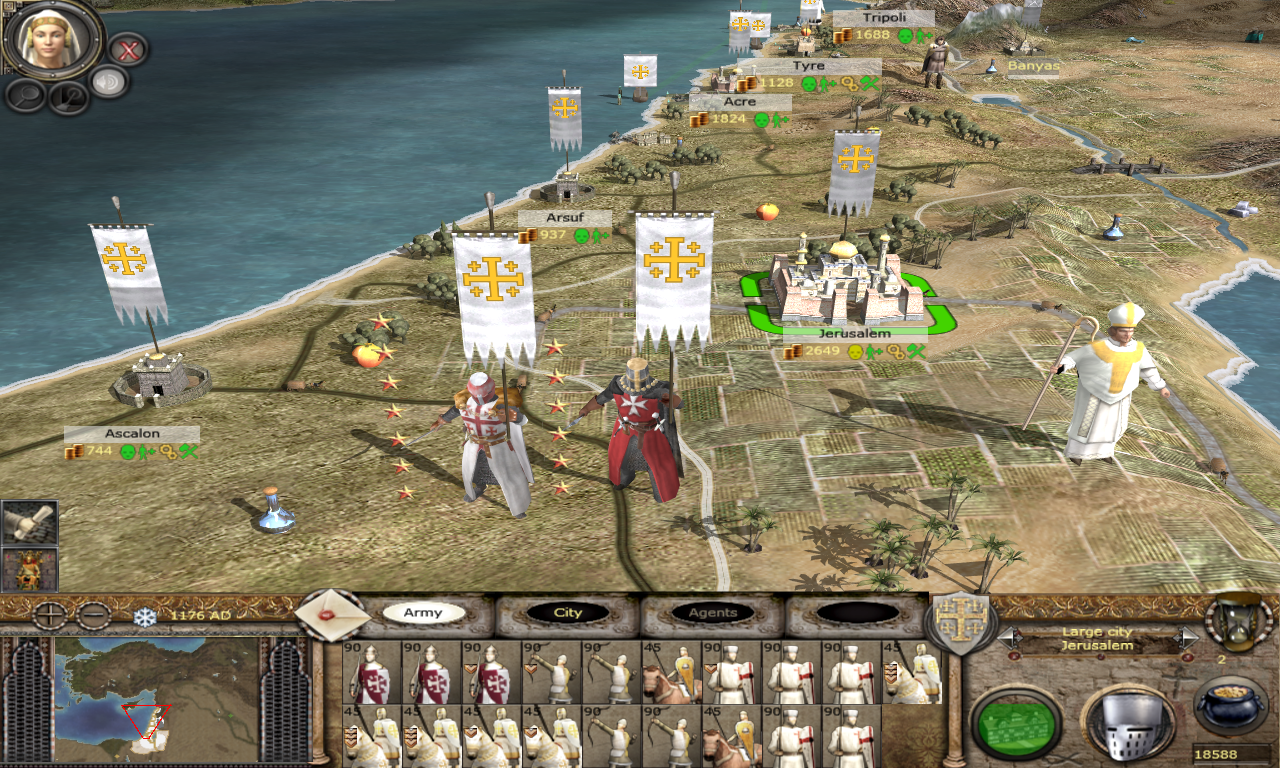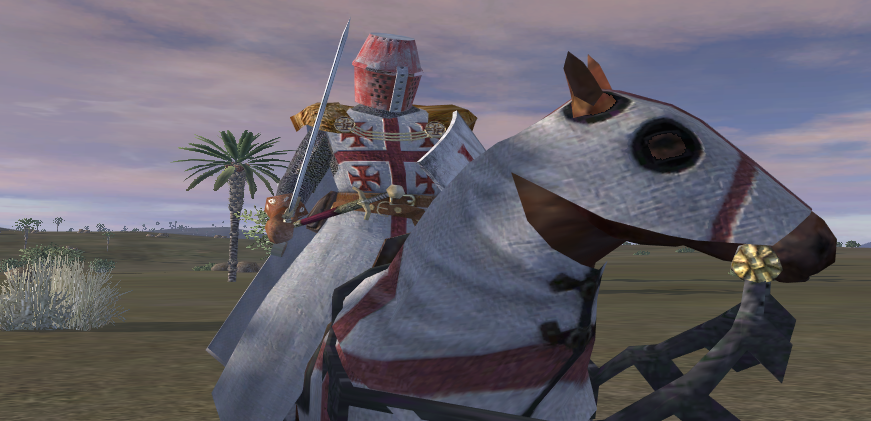 What's ahead for Jerusalem:
- Need to remove all of the vanilla unit types through EDB and start to make all of my new units recruitable out of buildings.
- Need to implement bodyguards for non-religious faction generals.
- Need to implement new campaign map events artwork.
- Need to implement European Crusader troops from JR. Not sure what to do with these guys, I am open to suggestions. Make them mercenaries for hire? Make them directly recruitable at military buildings? Or spawn them as reinforcements on the coasts if the player is being overwhelmed in the campaign? The last idea I like very much, but might be a bit complex to implement.
That's honestly all that's left to do for KOJ that I would consider critical to establishing the faction. I think the next big thing is ancillaries, which I can add on the way. The ancillary work looks monumental, especially If I am going to port over everything from BC and I am not even sure if I want to. I think it would be best if I can get someone to work with me on this project as a dedicated ancillary resource.
By the way I mentioned working bow-strings, here's a great example with KOJ's Turcopole cavalry: