Collectibles #2: Defense & Combat
Last week we talked about the first batch of different enemy types that endanger Fermi's journey.
Entangled in the battle of particles, Fermi has to look out for his energy! Fortunately there are different collectibles that increase Fermi's survivability. Energy charges that reload his hit points are found on many levels. More rare but still hidden in some sections are Shield charges that grant invincibility for a short amount of time.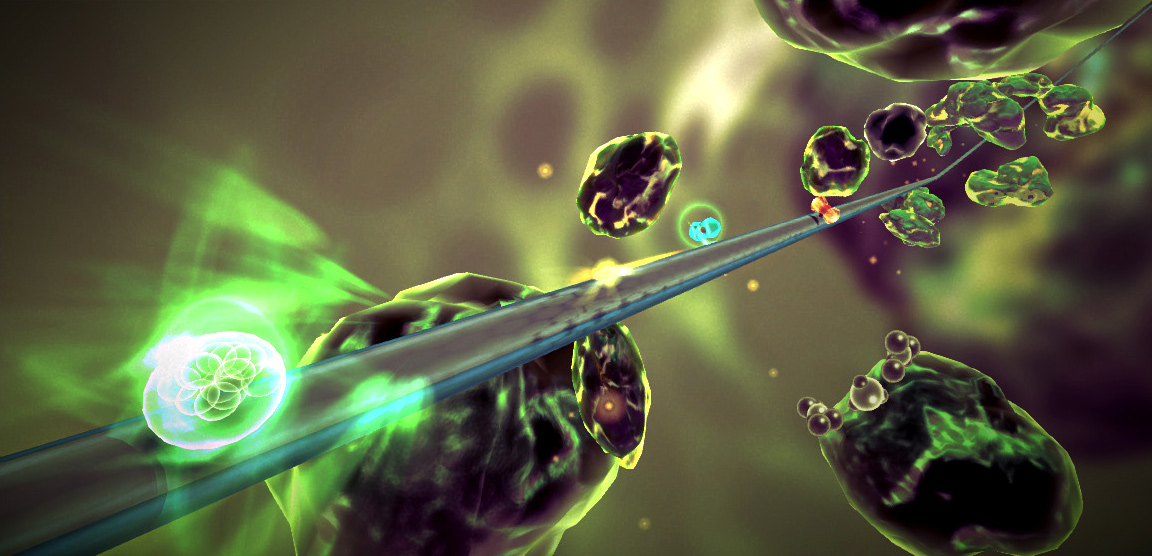 There are also offensive tools that can be utilized. Fermi has a weapon at his disposal that can temporarily be improved with different kinds of Weapon Upgrades hidden on the path. Those upgrades allow Fermi to use more potent shooting behaviors for a limited amount of shots. The Burst Upgrade for example allows him to shoot 3 quick, consecutive shots instead of only one.


The Fermi's Path Team