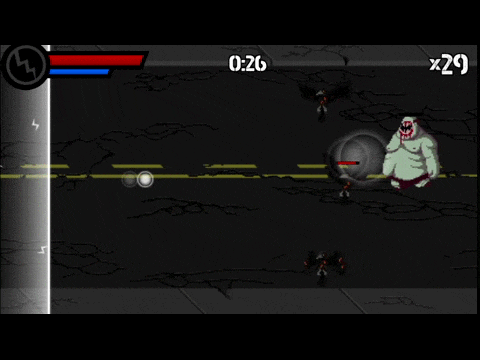 So there have been a lot of changes to the game recently. Many additions have been made and many fixes and tweaks have been applied.
There have also been some delays and the release date was pushed to 22 Dec 2014.
The upside is, that taking more time equals a more polished product and the time is certainly being well spent. An interesting enemy has been added, the greenish fat demon in the above animation.
He explodes either by reaching your force field or by being killed. He does a tremendous amount of damage if he reaches you but luckily his attack is only fired once, as it is of kamikaze nature.
However, if you manage to kill him before he reaches you, he will still explode, but this time damage nearby enemies instead of you. The closer the enemy, the bigger the damage. Also notice the red glow on afflicted enemies upon the explosion.
Other changes included changes to sounds, quick-menu, in-app currency exchange and spawn machine.
Don't forget to vote for Defender Of Light for AOTY =)