Defender Of Light works on a XP-basis. The player slays demons to earn XP and then uses the XP to upgrade power and abilities. A game like this would usually be exploited by selling XP at a high price to people with addictive personalities. I chose to go a different route.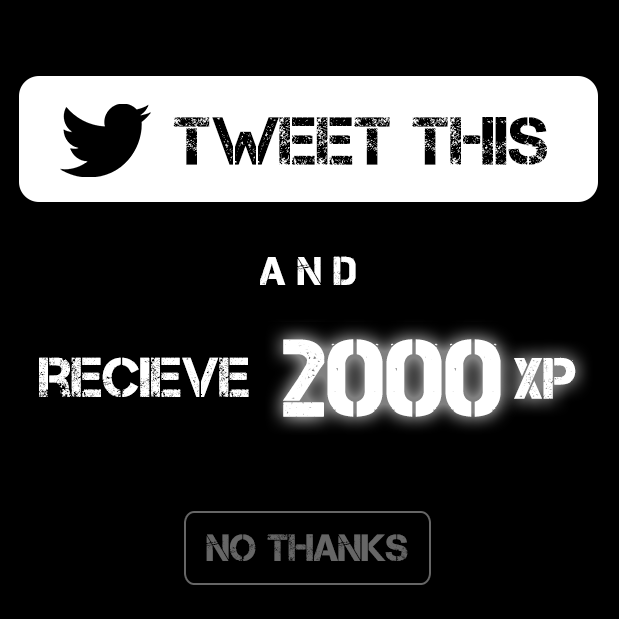 After the player has been playing for 10 games, I present him/her with the opportunity of rating the game and receiving 5000XP. Subsequently after every 20 games played I also present the player with the opportunity of sending a pre-constructed tweet of their scores and recieving 2000XP.
I don't necessarily believe that this model will be more lucrative, but it will definitely aid in the initial and ongoing exposure of the game, exponentially. To give you an idea, 2000XP = +/- 10 minutes of gameplay at the point of starting a new game.
So instead of spending 10 minutes on playing, you can spend 10 seconds on sending a pre-constructed tweet, definitely an attractive deal. The other upside is also showing off in front of your friends about how many demons you've slain so far ;).