First, I would like to thank everyone for the feedback regarding the inquiry on donations for the mod. I was surprised how many people were eager donate and supported the idea!
However, after receiving feedback from users in private and public and after considering the personal opinions of the great lords of Moddb, I have decided not to pursue this avenue any further. In general, any time money becomes involved with mod work (donations or otherwise), you start to walk a very fine legal line. While donations may technically be legal in most cases, there is inherent risk associated with collecting money for something that is under trademark or copyright...and SW is a very well protected copyright. Disney doesn't mess around.
Additionally, one person collecting money for any reason can potentially cause a copyright holder to pursue the entire mod community for said game... And that, combined with the aforementioned, is just a risk that can't be taken.
However, having said all of that, the reason for inquiring about donations was to see if there were any options out there that would allow me to devote more time to the mod. I've put some thought into it and there is more than one way to maximize the remaining time in the year and continue to propel the mod to completion. So, rather than ask for monetary contributions to the great cause, I have instead decided to ask for creative contribution.
Starting the minute this article is approved by the admins, I will officially be hosting a land mapping contest for Rise of the Mandalorians! There are going to be several new planets in the mod and mapping is probably the area where the most work needs to be done. So, here are the details:
---
To be considered for placement in the RotM Mapping Contest, users should create high quality maps for Rise of the Mandalorians which accurately reflect the setting of one of the planets listed below. They must abide by the rules outlined below and provide a balanced and exciting experience to players of the mod.
Please select one of these planets:
Kril'Dor
Vulpter
Concord Dawn
Dxun
Onderon
RotM Mapping Contest Rules
Maps must be created for Galactic Conquest for one of the optional planets as listed above.
Maps must not include any custom props, units, markers, or otherwise "non-vanilla" elements.
Maps must be submitted by the contest deadline in order to be considered.
Maps must be unique and created solely by the submitter. Maps from other mods, created by more than one person, etc will not be considered.
Maps must be true to "Legends" lore only and not Disney's new canon. It must also match the planet's description as of about 20 ABY.
Maps must be for land-based combat. No space map submissions will be accepted.
Only ONE submission per person is allowed. So choose your planet wisely. Multiple submissions will not be accepted.
The deadline for this contest will be September 30th 2017. I hope that this deadline gives map makers ample time to really compose some wonderful maps, no matter what amount of free time they might have. Maps submitted after the deadline will not be considered for the contest.
Winners will be announced after the deadline date and the top 3 winners will receive their own copy of the Rise of the Mandalorians box art, with custom printed disk and mod manual, once the full mod is complete. Additionally (if this wans't already implied), their map will be featured in the mod and they will receive full credit in the Readme.
Disclaimer:
I am limiting submissions to the use of "vanilla" content only in order to level the playing field. That said, adaptations to the maps will need to be made for final inclusion into RotM. Therefore, I reserve the right to edit winning maps as necessary in order to allow them to work seamlessly within the framework of the mod.
I also reserve the right, at any time, to cancel the contest or to disqualify participants who do not follow contest rules.
Lastly, the announced winners will be final. No reconsideration will be given to other submissions once winners are announced and the contest has concluded.
How to participate:
If you would like to participate in this contest, please submit your final entries to jeff@jefferycheney.com with "Mapping Contest", your name and what planet you have chosen in the email subject. If file size restrictions will not allow you to attach your map file, please host it on a file sharing website and provide a link.
EX: Mapping Contest – John Smith – Vulpter
Please include your Moddb name in the email subject line, not your actual name. Actual names will be collected from the winners when addresses are collected.
Due to potential submission volume, emails submitted which do not follow subject format will not be considered.
Do not include your personal address in the email. Addresses will be collected from the winners after the contest is over, in order to mail their prizes to them.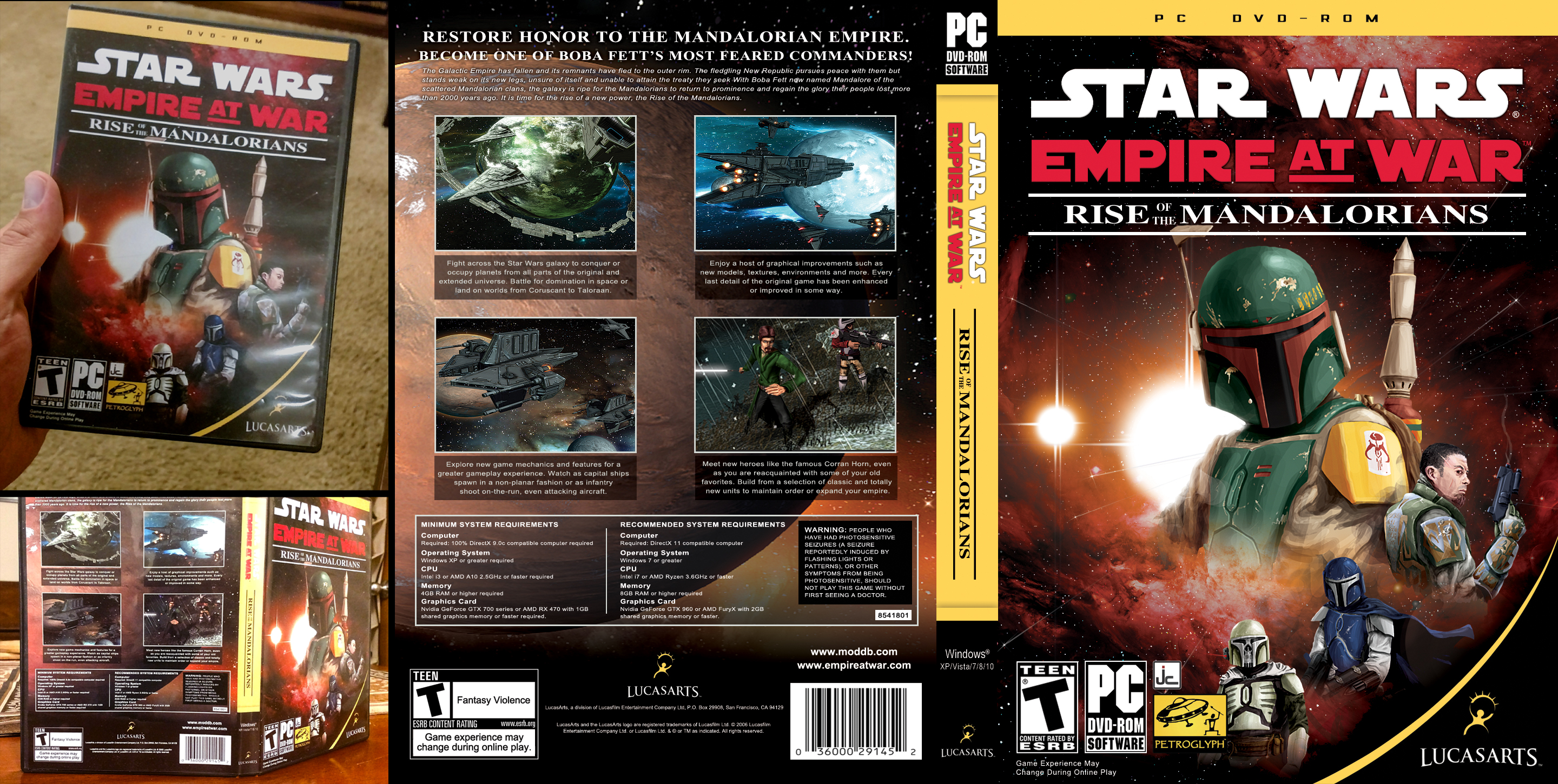 THANK YOU ALL AND HAPPY MAPPING!