Hello Everyone!
We've just finished redesigning the user interface for the Decimation's turret customization screens today and want to share them with you. To learn more about Decimation, you can visit our development blog at Final Element Games, or visit Decimation's Indiegogo Campaign.
That being said, below are each of the five main defensive weapons of the colony, with a brief description. Each image can be clicked to link to their higher resolution versions. Please don't hesitate to leave a comment or question. We would love to hear from you. Enjoy!
---
The Machine Gun Turret is one of the first defensive weapons available to the player in the game. As all entry level tech, it is sturdy, reliable and easy to maintain.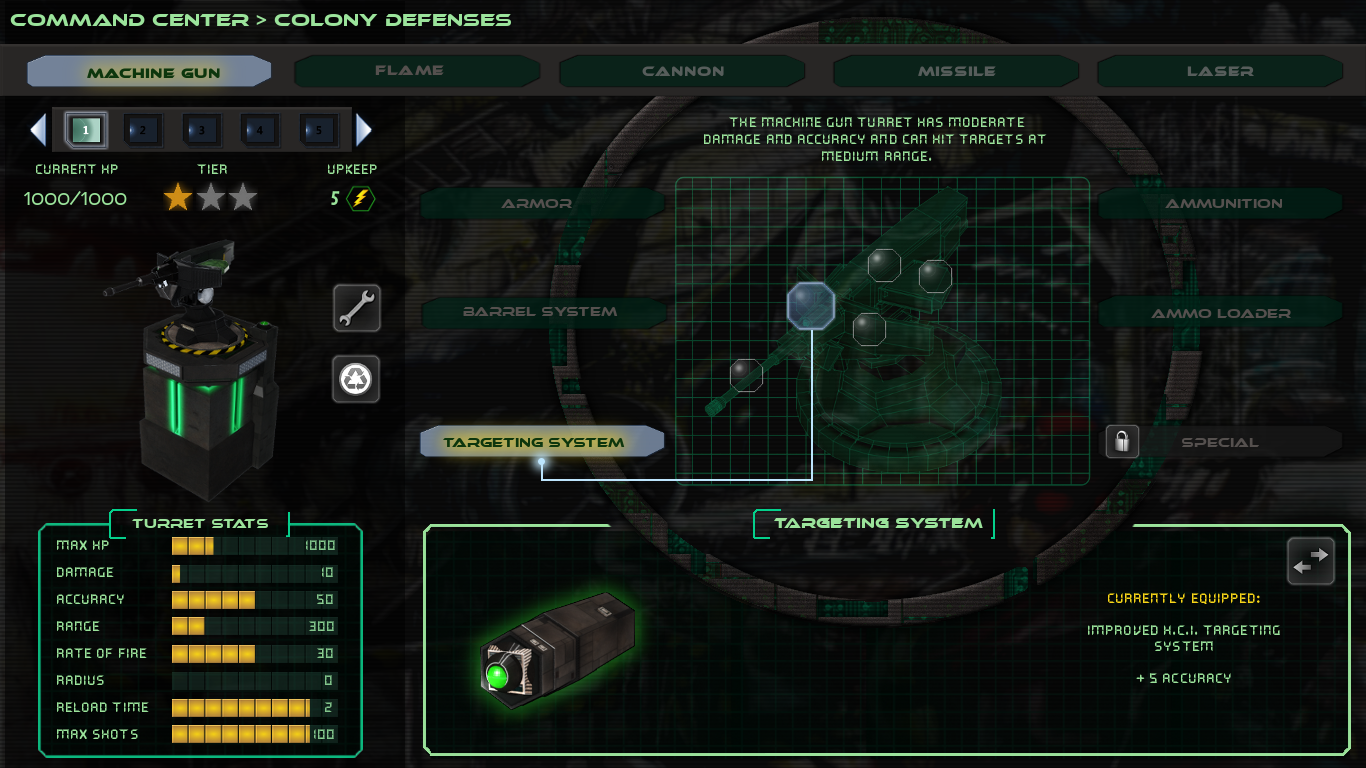 ---
The Flame Turret. Not much to explain here. It works best when expecting a horde of cannibals for dinner.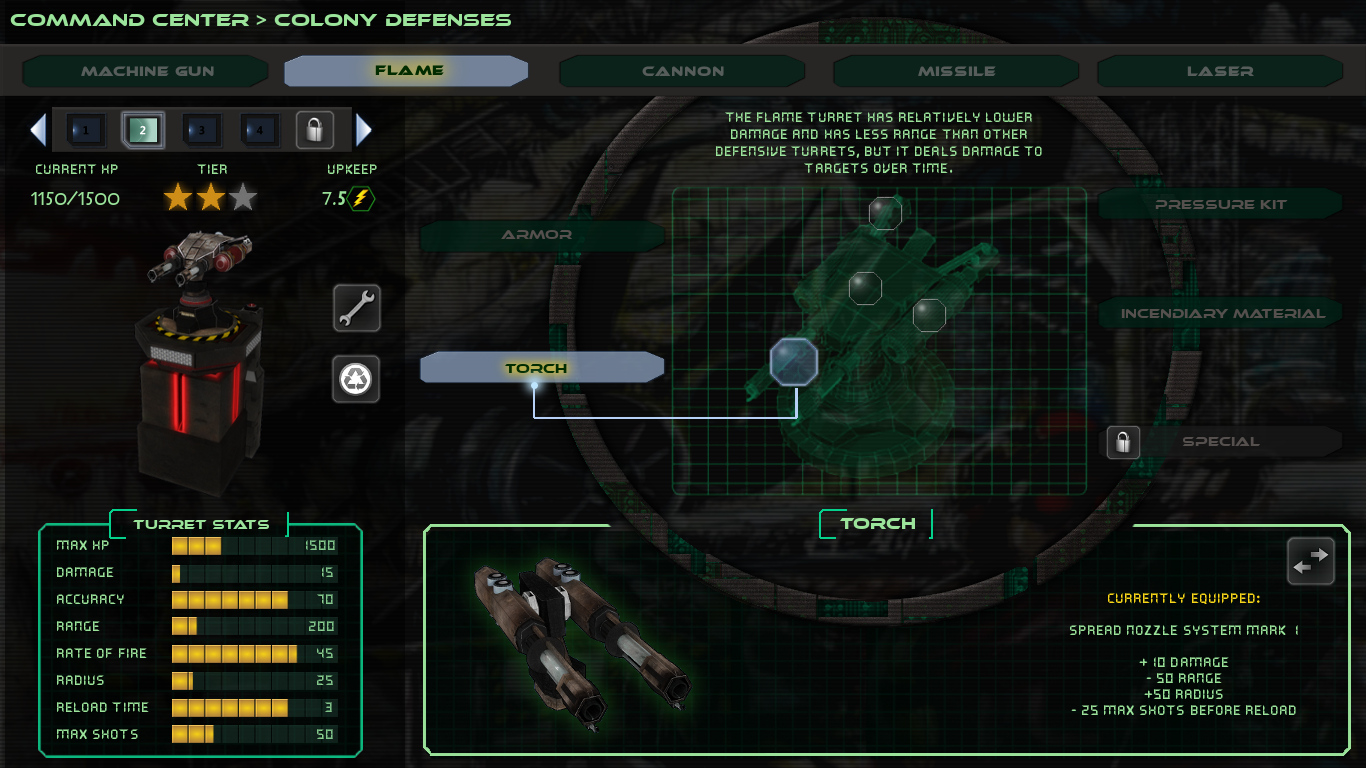 ---
Just like the MG Turret, the Cannon Turret is one of the first defensive emplacements that the player has access to in the colony. It has good damage and range, but has the disadvantage of not being able to target enemies that get up close.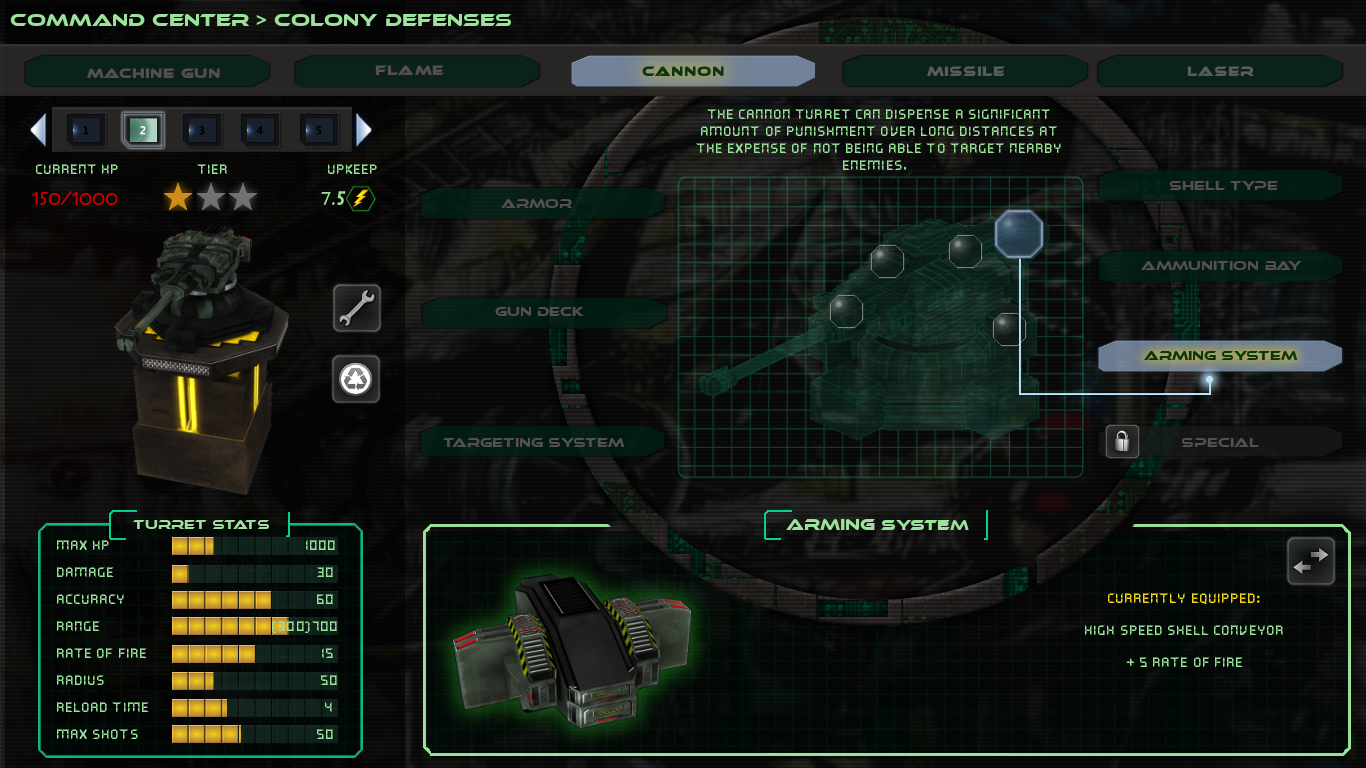 ---
Missile Turret: Long range + Massive Damage + Low Hitpoints = the colony's glass cannon. Deploy with care.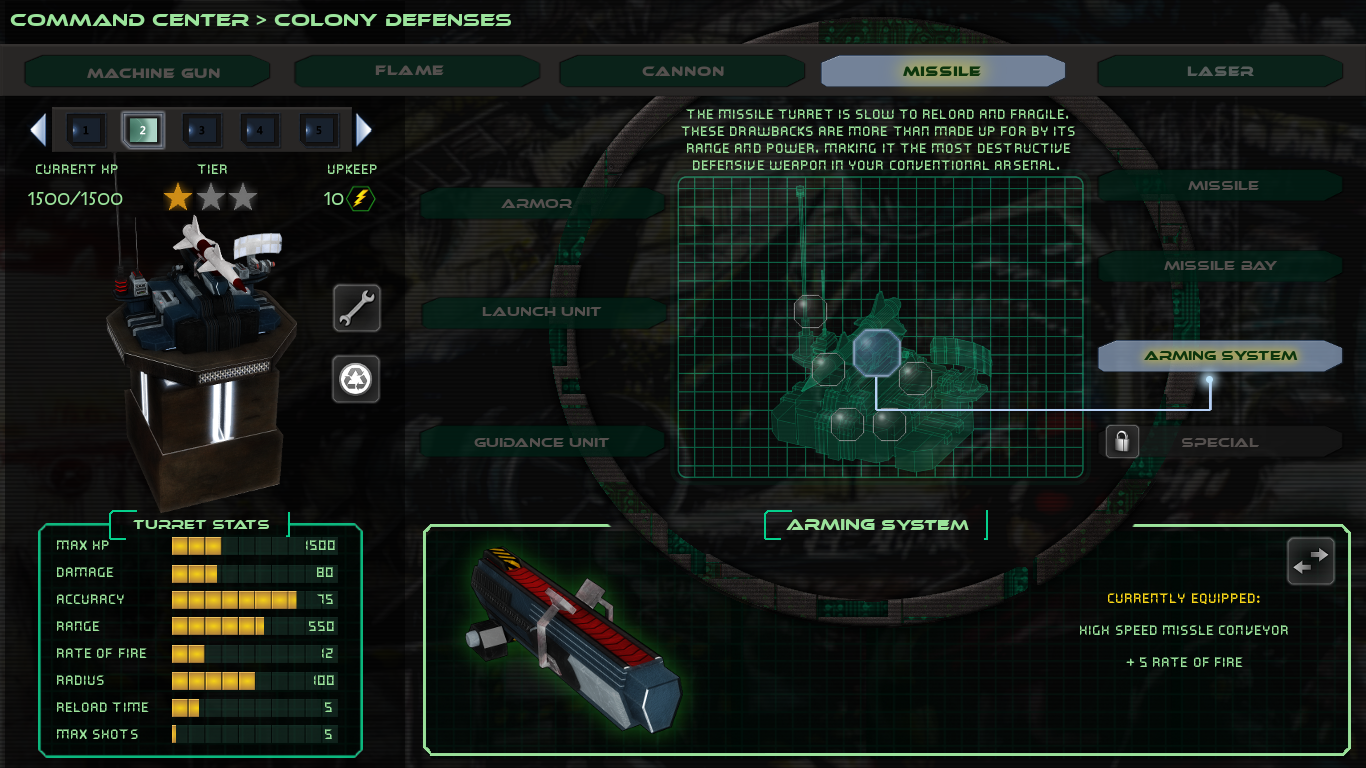 ---
The player will have to delve deep into Energy and Construction research to unlock the Laser Turret. It is one of the most powerful defensive emplacements in the game.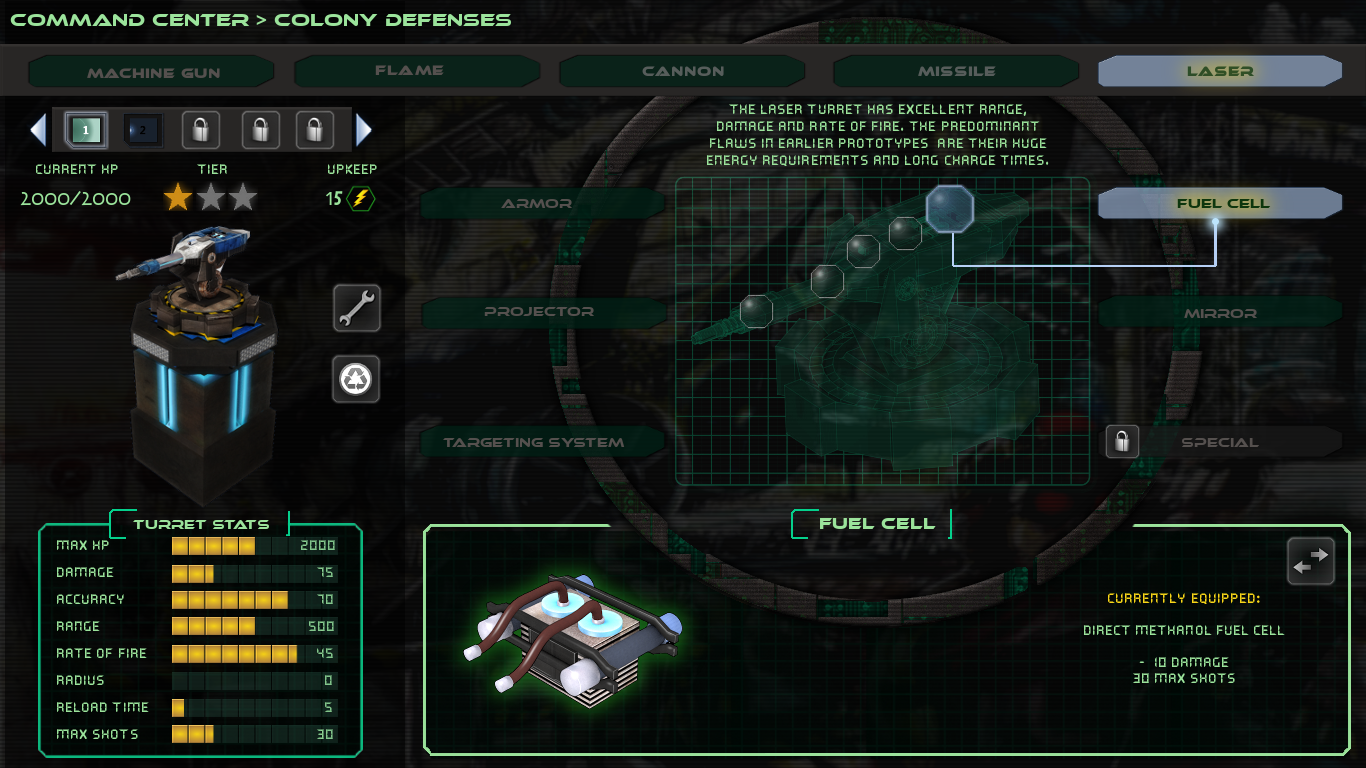 ---
That's all we have for you in this update. From the Decimation team, we'd like to thank you for taking a closer look at our project. Cheers!