Progress so Far: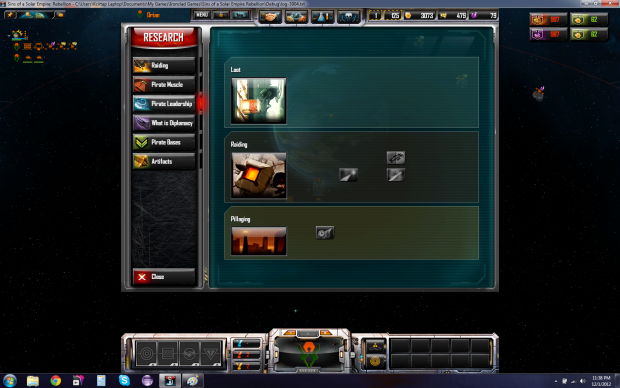 Above is the picture of the Pirate Civilian Tech Tree, Below is the Military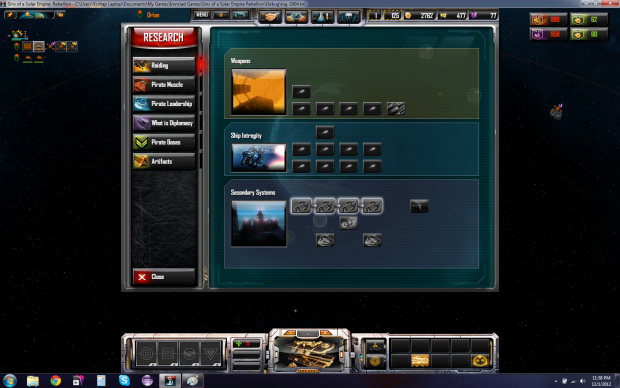 There are other pics but they aren't really necessary to show what has been done.
Next:
New Planet Bonuses for Atmosphere and Farmland on all planets, no need to explore currently as there are no other planet bonuses in game.
Most technologies have more levels
+ Many other changes, see changelog for full list here: Sins-of-pirates.wikia.com or Moddb.com
I am going to release 1.2 early, even though it isn't 100% it about 90% done. My situation may be changing so I may not be able to release when fully done so here is an early Holiday gift to everyone.
Download Links: