I'm not big on public comment and for that reason I think presence/interest here has suffered. Well, that and the barren trickle of media I put up every... what, twice a year? While the project isn't dead, it's been sleeping soundly for an uncomfortable portion of its overall development.
But slow as it is, there is no stopping.

A Bit of History
Simulacrum started in February 2012. It was at one point a collaboration between me and Oliver "Oddity007" Daids (he authored a short mod called A Story of Death) wherein we would take turns actively designing and creating maps, passing the project back and forth, each time putting in our own ideas and personal style into the mix. As of now though he's responsible for some important elements of the plot and back-story, as well as contributing a bit of mapping, but has since gone his own way.
Where I Am Now
I've been on hiatus from this to be a part of some larger, more notable and ambitious projects, namely as chief composer and part-time gameplay programmer for Kyle Mangione-Smith's The Subconscious Trials Amnesia mod, and as part of the Caustic Creative team as composer for the Deus Ex mod Revision. Both of these are slated to be finished a short time after the year is out.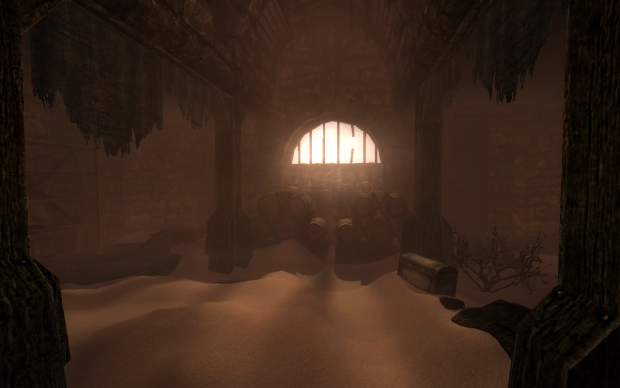 What to Expect
For a concrete figure regarding this one: Nine maps in all are planned, and six of them are finished, with the seventh one (the dungeon titled Consumption) in progress. The total may change greater or fewer, but the only reason it'd decrease would be if I saw fit to merge a couple of them.
That's about it for now. I look forward to sharing more in the future, so stay tuned and be sure to watch the mod for updates.