Robo's World 3, Zarnok Fortress will now have two main lines of enemies. The basic ranks of the Zarnok robots, and those created by the Zarnok Advanced Armored Forces, or ZAAF for short.
The primary difference is that the Zarnok robots become more difficult to fight based on their rank. Each time a Zarnok Robot advances in rank, they receive a new, more powerful body to house the combat experience. (Robo follows this same rank system, although he only receives new abilities, not a new body.)
The ZAAF forces do not abide by the rank system. They are created as specialized forces who specialize in certain modes of combat.
For example, the ZAAF Gunship is unparalleled in areal combat while the ZAAF tank is specialized in either fast assaults in one form or a powerful anti-land suppressant in its second form.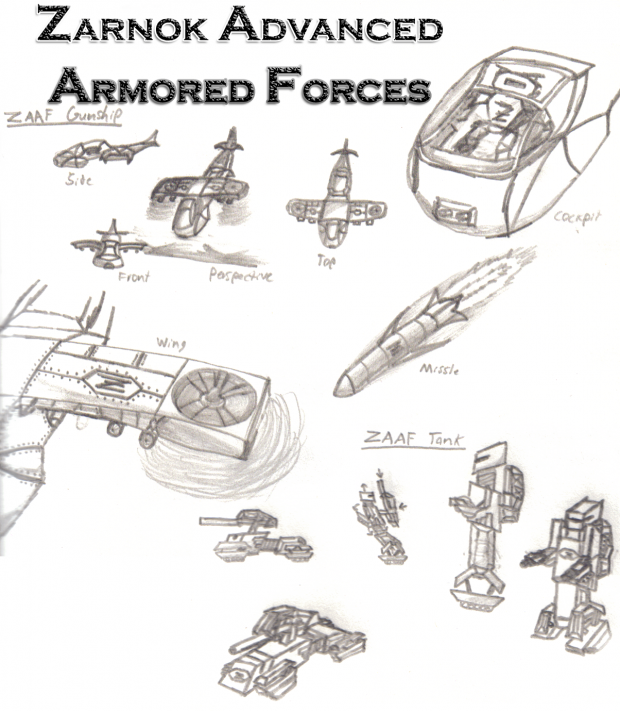 These are only two of the ZAAF Forces, and there are others, like the ZAAF Siege Breaker and there are more to come!