Deadbuild Alpha 1.2.0
Hello again indiedb, there has been sometime since lastupdate, I have been pretty busy with school, but I have not forgot this project. It's awesome that I have gotten 6 followers yay!! Just sad that I have not got any comments about the game :/ but I quess it's okay since it's only alpha.
Whats New? (Since last update)
I have finished save/load. It saves your procress to .txt file so you can easily cheat if you want (because you can). Kind of like in evil genius where units stats were in .txt file.. ahh that was so fun :D.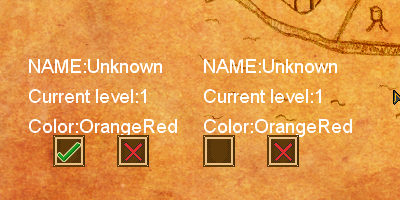 Save and Load
I have been messing with my particle engine there is a lot of new particle effects here is just some.
Rain,Snow,Fireflies etc... It's so fun just to relax and mess with some effects and not to care about balance,bugs or anything then just have fun :)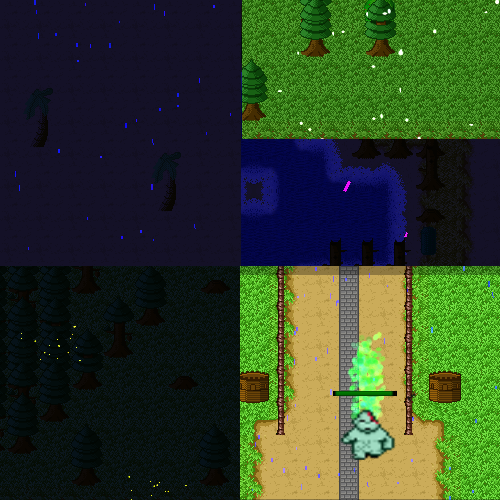 rain,snow,stars,fireflies,goo
What else?
2nd map is also ready you can check the video of the map at the bottom of the page and also see how heroes and all new stuff works or dosen't.
New monster AI(fly), what will attack to your villagers and ignores all buildings / nature blockades.
Heroes are almost done. I still need to do few sprites for them and maybe add a skill for every hero.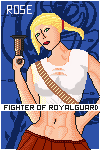 Rose - Hero
What's next:
Finish Heroes
More Maps I'm planning to go on 7 maps. Start,Crossroads,Desert,Mountains,Forrest,Bridge, The End
More Enemies
FX and other cool small stuff.
Balance
Sounds

check the video of 2nd map, alpha 1.2.0
Thanks for reading!