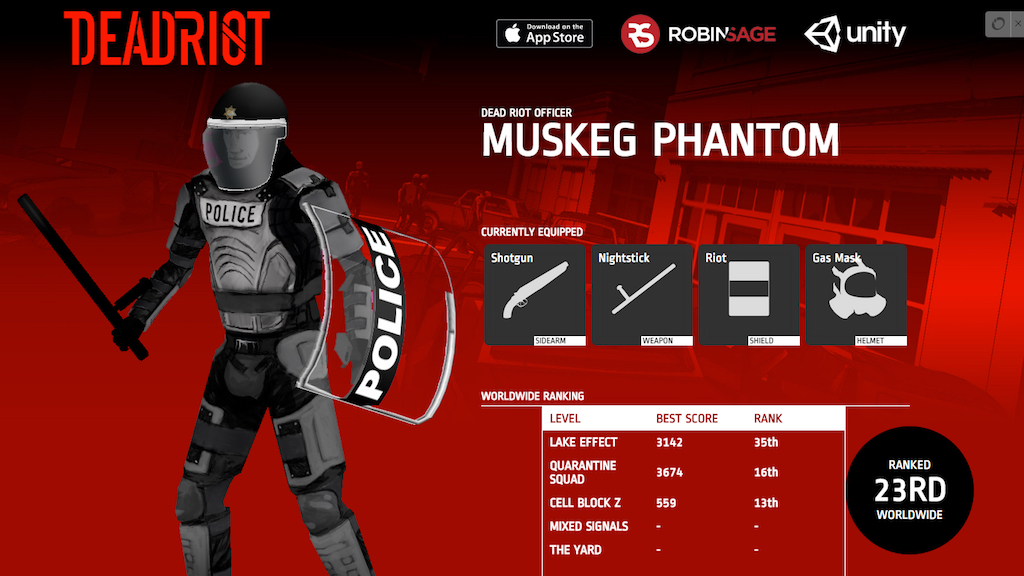 News...er...Solid Tip for You.
The Value of In-Game Tracking & Player Social Options
Is this news? Partially. It's more of a recommendation...from our team to yours... a "Do this if you can!" and here's why, post.
With Dead Riot we integrated live in game player tracking and analytics (LIVE PLAYER PROFILE). We tied that process into a personalized gamer interface and integrated sharing options for social media.
The tech is cool of course, nothing new really...BUT in setting up the game this way we've experienced a couple of distinct pluses.
1. We can see where the bulk of player game play occurs. Where (game levels) purchases are mostly made and more. This gives us the ability to focus, refine and optimize the gamer experience in better ways.
2. The player can share their score & profile socially. Nothing new again, BUT this helps promote the brand and drive additional interest back to the Dead Riot landing pages of our choosing. For an indie game team, the effort to apply social to your game is worth the effort.
Applying these two concepts to our Dead Riot helps us provide a better experience for our gamers, and gives us insights for improving and better positioning the game.
If you'd like more detail on how to go about it for your game, shoot me a message via IndieDB. Happy to chat.
Thanks for reading & thanks for playing! - Riot Cop
*For more insights, our developer blog can be found HERE.