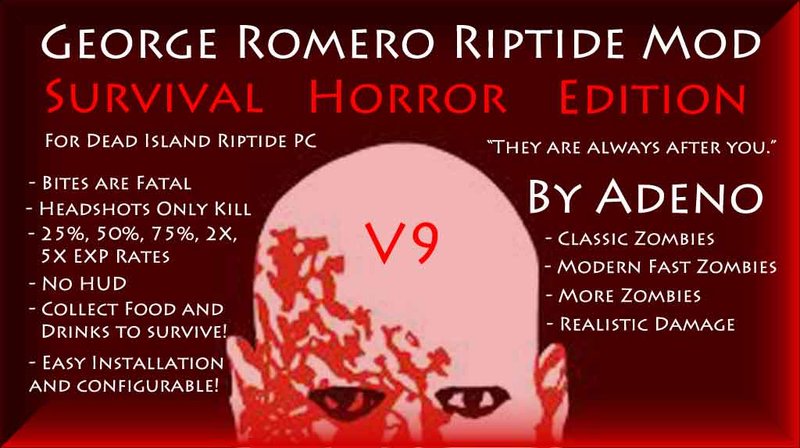 Hello everyone! I'm Adeno and I hope that you are having lots of fun with my George Romero Survival Horror Edition mod! Remember when I said in my previous article that I love providing bonuses and fun stuff in my mod for gamers to enjoy? If you love first person shooters, I think you'll have tons of fun with the latest feature that I made for the mod.
The new optional feature is called "Gunner's Island". What it does is it turns Dead Island Riptide into a real first person shooter game! Instead of an island full of zombies and monsters, you'll encounter an army of gun crazy women who will fire at anything that moves!
There are also some zombies on the ground who will wake up when you pass by. An interesting twist here is that these zombies can be your friends or foes, as they will attack even the crazy gunners! Sometimes when you're being fired upon, a zombie might sneak up behind the lady who's trying to gun you down and then start trying to eat her!
You don't have to worry about starting because you will be provided with some guns at the beginning. From there, you can simply shoot at these crazed maniacs and use their weapons and ammo! If you've ever wondered what it would be like if Rambo was a character in Dead Island Riptide, now you'll know!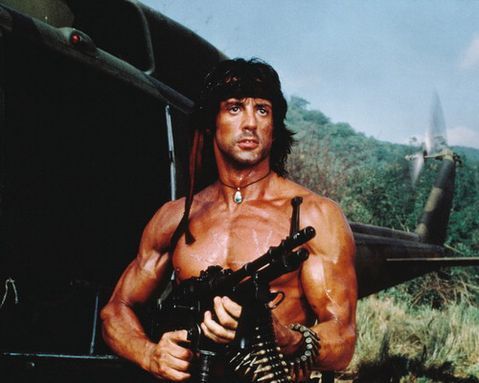 They drew first blood, not me!
The Story of Gunner's Island
When I was working on the George Romero Survival Horror Edition mod back in version 7 or 8, I thought that I wanted to have a way to make Dead Island Riptide feel more like a shooter. This was something that nobody seems to have attempted before. The idea came to me because the island looked like something from an 80s action movie. There were tall trees, beautiful jungles, waterfalls, huts, mountains, rocky areas, and those kinds of stuff. It really reminded me of movies like Rambo and Predator. I actually wanted to call this feature "Rambo Island" when I succeeded, but the name made me remember another game called "Rainbow Island" instead.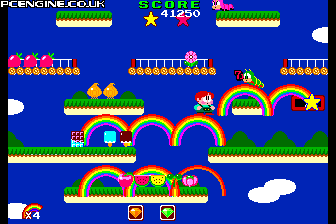 I almost turned Dead Island Riptide into this.
My first experiment was to figure out what tells the game which characters should be spawned. My first hunch was to check the aispawnbox_pre.def file. I've looked at that file a hundred times before during my work on the first Dead Island game, but I just never bothered to try out stuff with it. Anyway, I dove in and studied it a little more closer and I understood that this file indeed has something to do with which characters get spawned into the game.
I found the properties for the bandits, which I imagined were the same ones that you can find in the tunnels. I used their properties on all of the sections in that file. When I tried it out, I was greeted with strangely textured walking people with a yellow "spirit" model. In other words, it didn't work as I imagined. I thought I failed, but in fact, I actually succeeded, which I would only realize later.
After receiving requests and bug reports from gamers, my focus went back to working and perfecting those things and that's why I wasn't able to implement this feature earlier. When V9 was released a few weeks ago and there was almost nothing else to fix, my concentration went back to developing more fun and useful features for the mod. Suddenly, I thought I'd give my idea another chance because I might have just missed something important. I also thought that since I was able to change the characters that spawned before, even though they didn't work as intended, it was still a success.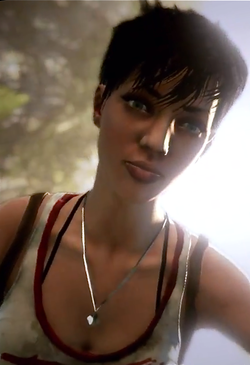 She will literally blow your mind away!
Immediately, I started working from scratch to develop this "Gunner's Island" feature. The first few attempts gave me the same result as before: Weird characters with a yellow floating spirit that didn't do anything. This time, I didn't stop. I tried looking for other "human" characters and most of them didn't give me the result I wanted. Finally, I picked Harlow's settings and used it as every enemy's setting. When I got into the game, I started in the theater. As I went out of the window, the trigger happy lady and her friends noticed me and started firing! I felt a mixture of joy and excitement as I unloaded my rifle into their head. Finally, I succeeded!
The lesson I learned here is that we should try to see if the failure that we encountered has a way of being turned into a success. I'm glad I revisited my idea and now everyone can enjoy Riptide in a whole new different way!
Thanks again for everyone's support and encouragement! I appreciate everyone's well-wishes for me to win this scripting competition! That new computer can definitely help me a lot in my game development and 3D modeling/animation projects. I'm very happy that you are having lots of fun with the George Romero Survival Horror Edition mod!