Shop system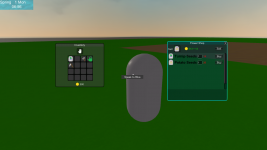 In shops you will be able to buy stuff (different stuff in different shops) and also sell an item or a stack for
half their original value, selling items through the shipping bin is usually a better option since you
will have +10% earnings (could change in future) but selling directly to shops will still be useful since the shipping bin will not accept all type of items.
Containers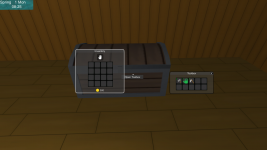 Containers will let you store your items, they will be quite useful when you will have a pretty small
inventory, they will also contain starter items (Toolbox will contain your starter tools, for instance).

Each container only accepts some type of items, a fridge will not let you store your tools into it but
will accept food-type items, shipping bins are also considered to be a type of container but whose items
will not be stored permanently (just like a container, it will not accept all type of items, such as
tools).

In future there will be other typologies of containers, like purchasable ones or upgradable ones.
Day and Night cycle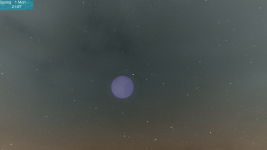 One important aspect of the game is the Day and Night cycle, because a day passes quite fast, you will
need to manage it correctly: If you will plant the whole field (which may become bigger once I start
building up the farm) and also take care of many animals, you will not have any time left to build any
relationship with characters, or do any exploring.

Likewise if you do not work enough in your farm, not only you will lose the game after 2 years time but
you may also encounter money problems since your character will need to eat and drink much like
a survival game, even if you do not do any particular action.

While the time seems to be going way too fast to do anything, if you take in consideration that the time stops in various instances such as entering a building, interacting with people, inventory and most other stuff it is not as bad; planning your day and do a bit of everything will be a generally good strategy.
You can see the current news "In action" in this video which shows me using a bit of everything while waiting for the day to pass: