Day 2 - Garrys Doom
Spawn Menu
Today I have added in the spawn menu with all the possible things that will be in the future.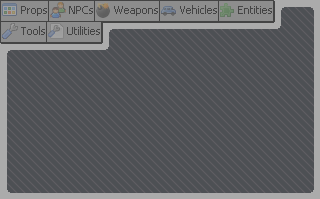 The only two things that are working so far are the Props and NPCs.
Multiplayer, possible Failure.
The multiplayer works, ok? but only one person can use the physics gun and gravity gun, this may not be fixed at the moment since I don't know what's happening.
I don't have a lot to show for today, but maybe tomorrow.