**Update #001** by Jakob Overgaard aka Jake:
Wow. So it's the very first update since DASH went live on 1st of February. Just to get warmed up for the production of the grand vertical slice/alpha demo and all its juicy updates (weekly), I would like to have a nice colorful and graphical post to show the things! Every week I will sum up the newest stuff here on the DB.
Updated block sets:
There are now 3 complete Blocksets in the the editor to use and play around with: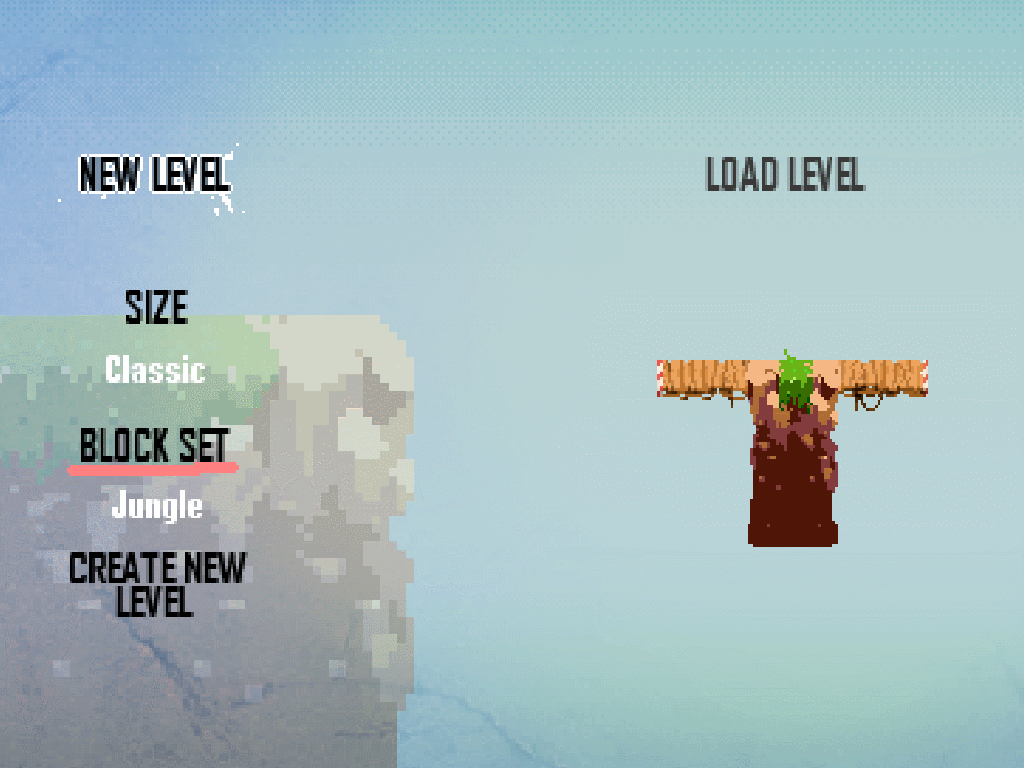 (Level Menu mockup (prototype February 2018))
Jungle: 32 colors, dirt and ground, wooden platforms (Flashback/Pre-Historic-inspired)
Mechanical: +256 colors, mechanical and metallic (Oddworld/Megaman-inspired)
Monsterland: 16 colors (Commodore 64), 80s nonsense (Wonderboy in Monsterland/Giana Sisters-inspired)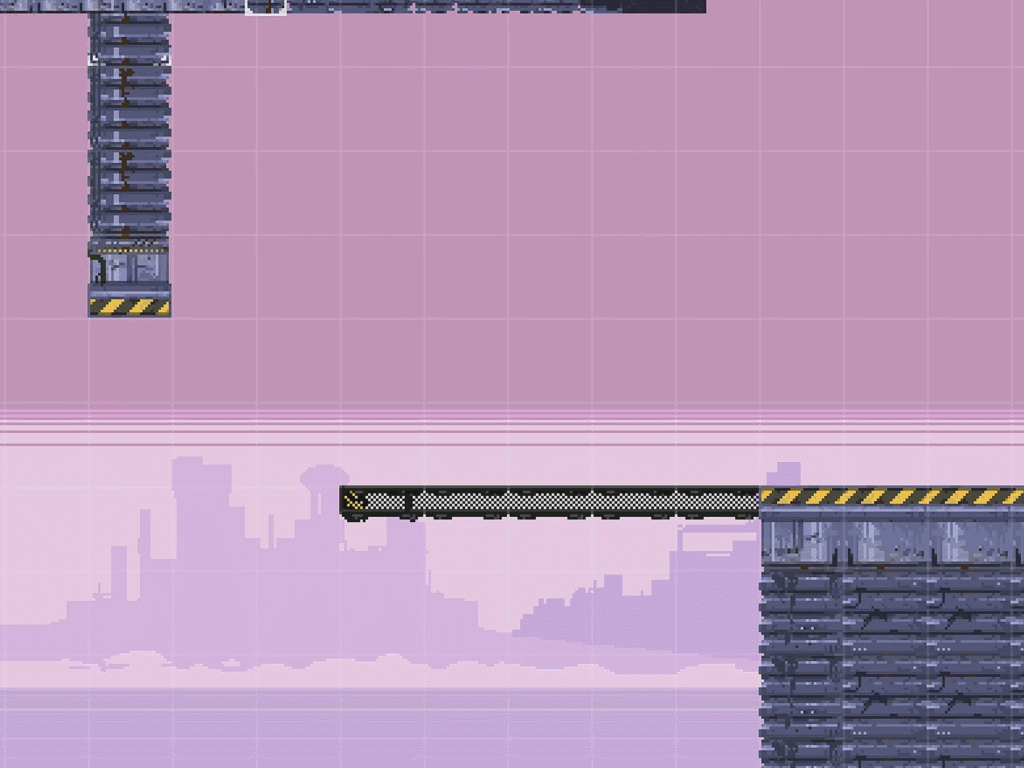 (Mechanical)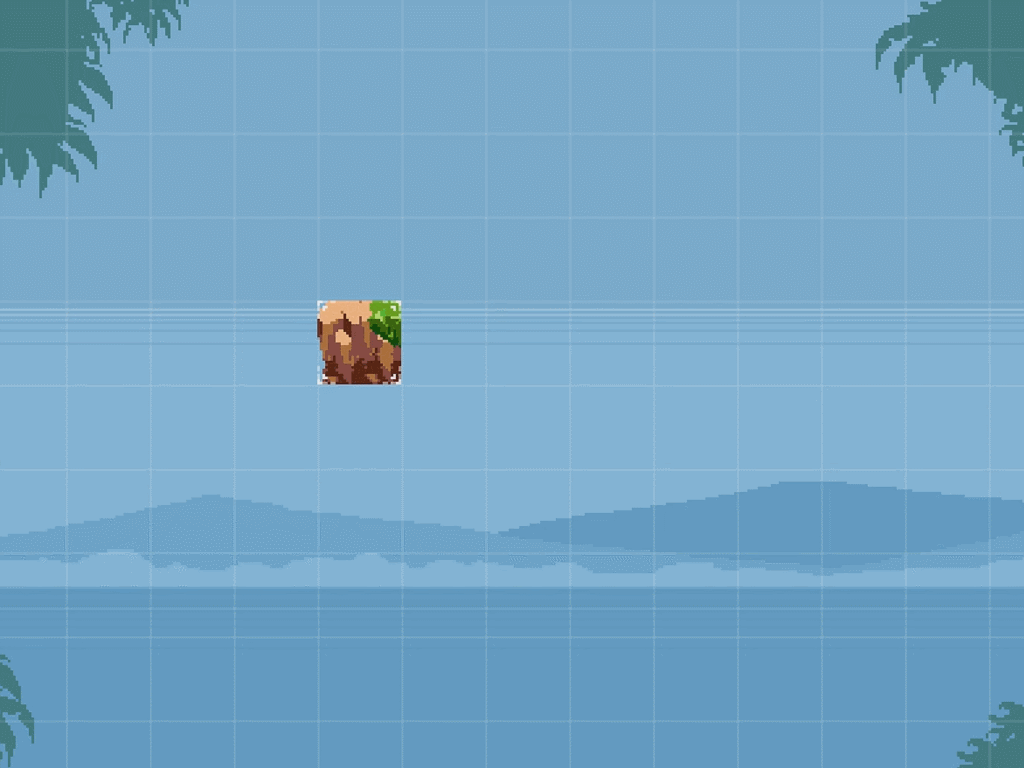 (Jungle)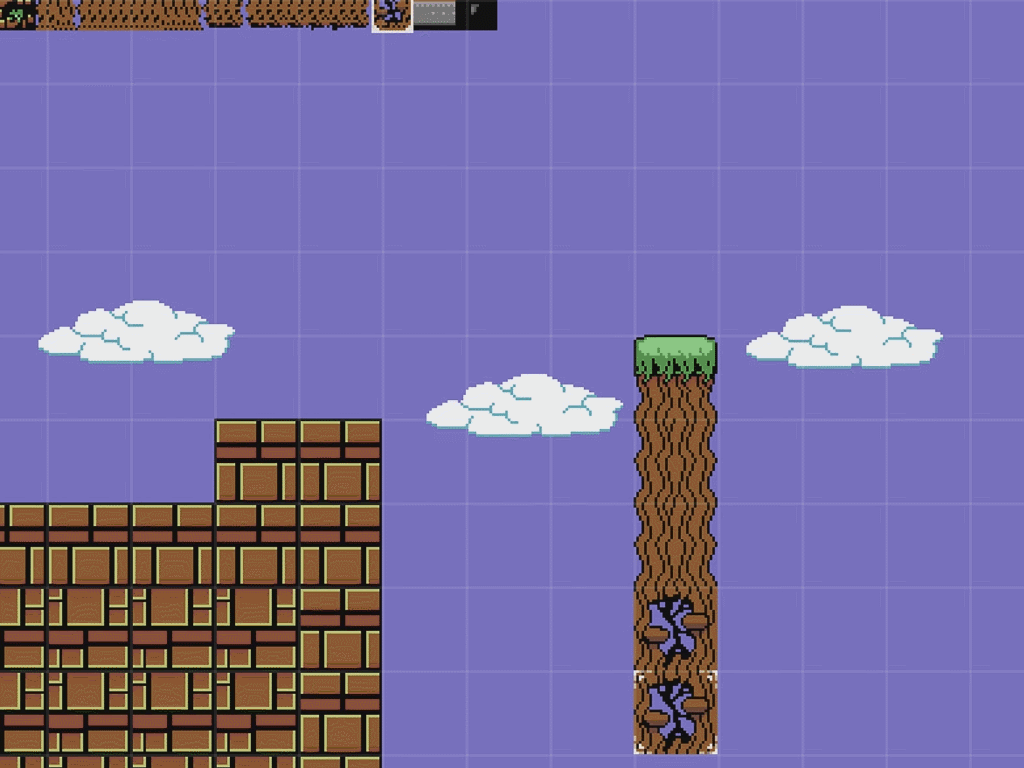 (Monsterland)
There's no doubt that the idea design-wise of making it easy to implement new blocksets (being various pixel artists' styles) to represent, remix and rebuild the classic universe of platformers as we know them, is a great one! It not only creates a ever-changing and diverse world it also will make pixel artists, their fans and us come together!
We have started with the blocksets and backdrops (though all these graphics are sketches too) to give you a more visual impression rather than tweaking small numbers and stuff. At least that's the idea this week (while always tweaking 117 numbers a day as a programmer anyhow ;)).
You can watch the speed-pixel of the C64 palette blockset on Baby Duka's YouTube channel.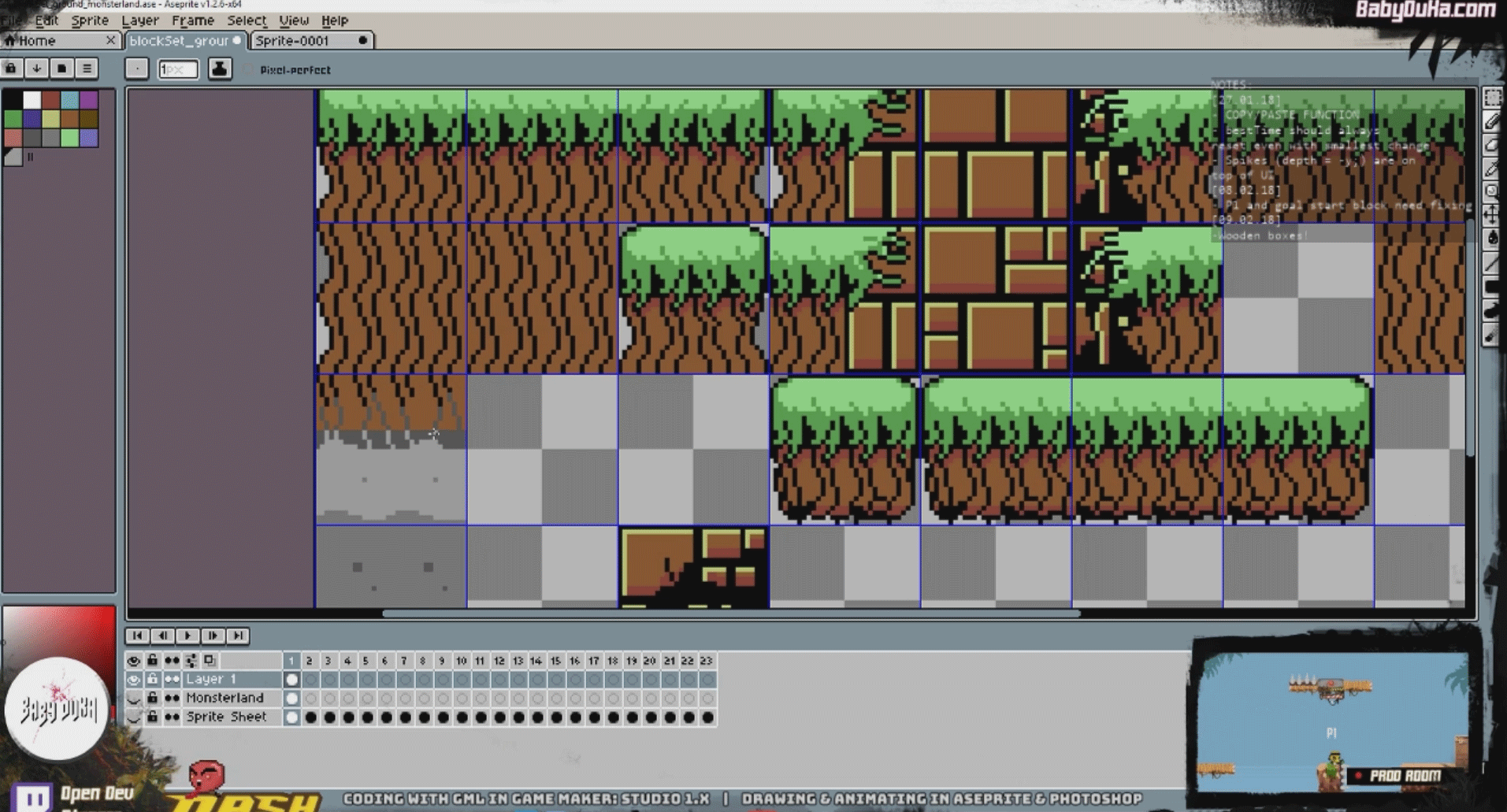 The Deadly Blocks:
The spikes were looking lonely in the UI for a minute. So I decided to design a similar block with a different attitude. Here's the Electro block (work title):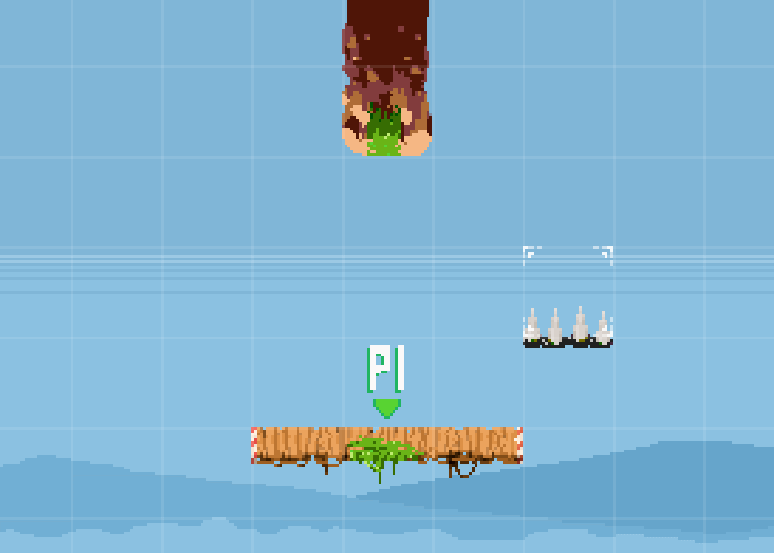 Placing multiple enemies (WIP):
I managed to set up the logic of the possibility to put down multiple enemies instead of only one instance. There is a lot of stuff to fix but it feels great to be able to fill a long platform with slappers!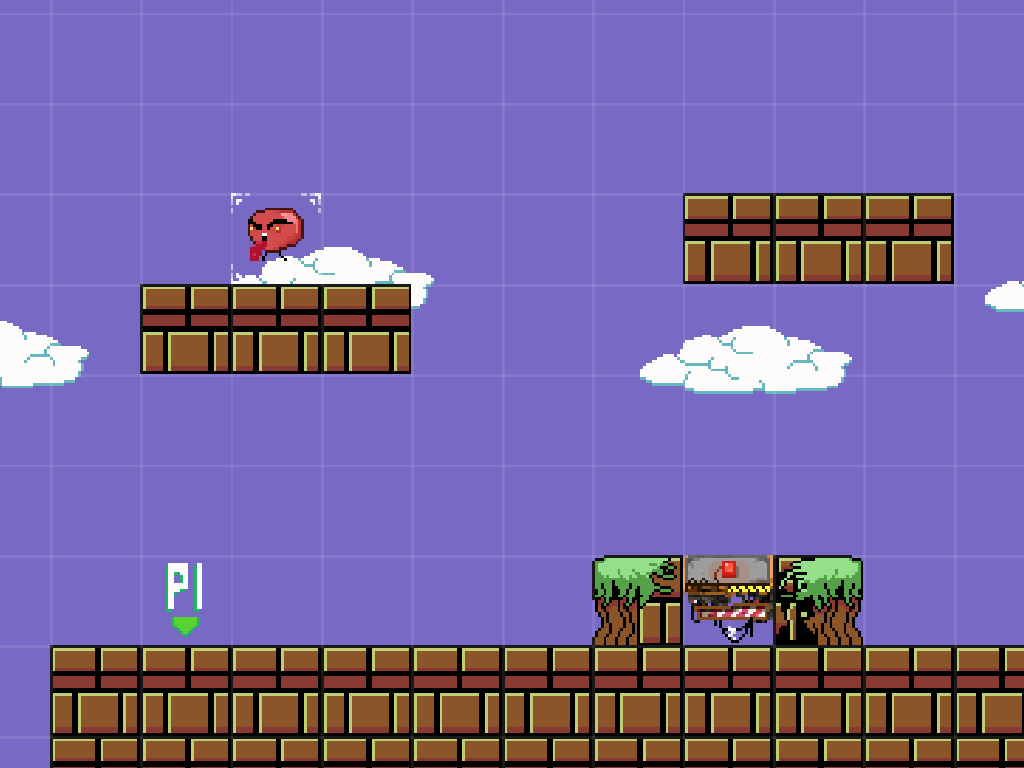 Last Saturdays MEGA stream on Twitch:
It turned out to be a very good idea to invest in a long stream. On Saturday I streamed (with fellow DASHer mrbmagic in the chat) for 8+ hours. New followers, new features coded and new sprites drawn. It was a lot of fun and will definitely be a good thing to do again. Also, one thing is to develop and design. Another is to have the proper time to play and just have fun. Long streams are good.
To the top!
Monday DASH was featured on the IndieDB front page which lead some traction to both social media but also the forums (here and TIGforum). For a moment we were in the top 10 in the middle of FNAF and My Time At Portia... A good sign. Many cool and creative people on IndieDB who find a game like DASH interesting. The game inside the game. We are the ultimate terra formers!
PROJECT STATUS: So far so good
As you can see the process is very organic, fun and intuitive. Of course there is a production plan and design document, but the feeling of freedom and creativity is very solid during these work days which is good because that's what you, the player, should feel when playing the game!

Next week we will hopefully see some work on UI and perhaps the Hero Manager Menu will have come a long enough way to be shown?
Watch the development LIVE on the Baby Duka Twitch channel every Wednesday and Saturday!
DASH ON!
- Jakob
NEWSLETTER on the new website ► babyduka.com
Open development stream ► twitch.tv/BabyDuka (Wednesdays 8 pm GMT, Saturdays 6 pm GMT)