Update #012

Hello! If this is your first time, there is already lots of content to explore with updates every Wednesday and Saturday live on Twitch. Go follow and get notified as I begin the stream. All development streams are uploaded to the Baby Duka YouTube Channel. DASH stands for Danger Action Speed Hero - the ultimate 2D, low-res platformer creation tool. The official reveal of the prototype was on 1st of February 2018. I'm a solo dev doing all the stuff myself so far ♥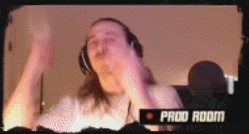 The Wall Layer:
Last update I mentioned the new 'Wall' building block. Because it is its very own layer, it needs to be handled individually from the main course layer. This is what it looks like when the code is right and you're able to delete (1) the top layer (main course layer) then (2) the wall layer if nothing else is on top of it: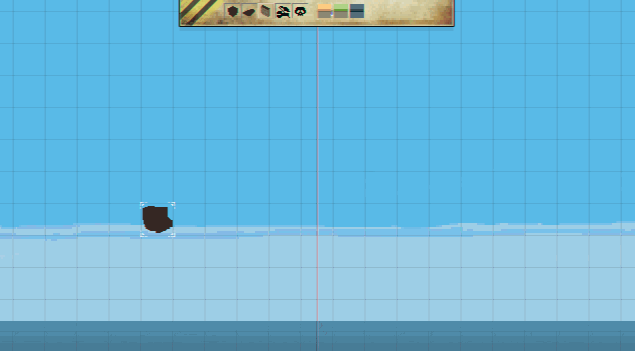 (First you delete the upper layer then the layer below)
That's as far as I've gotten with the 'Wall' blocks. Next step is saving them to the custom level. Also I'm working on finishing the template for the walls: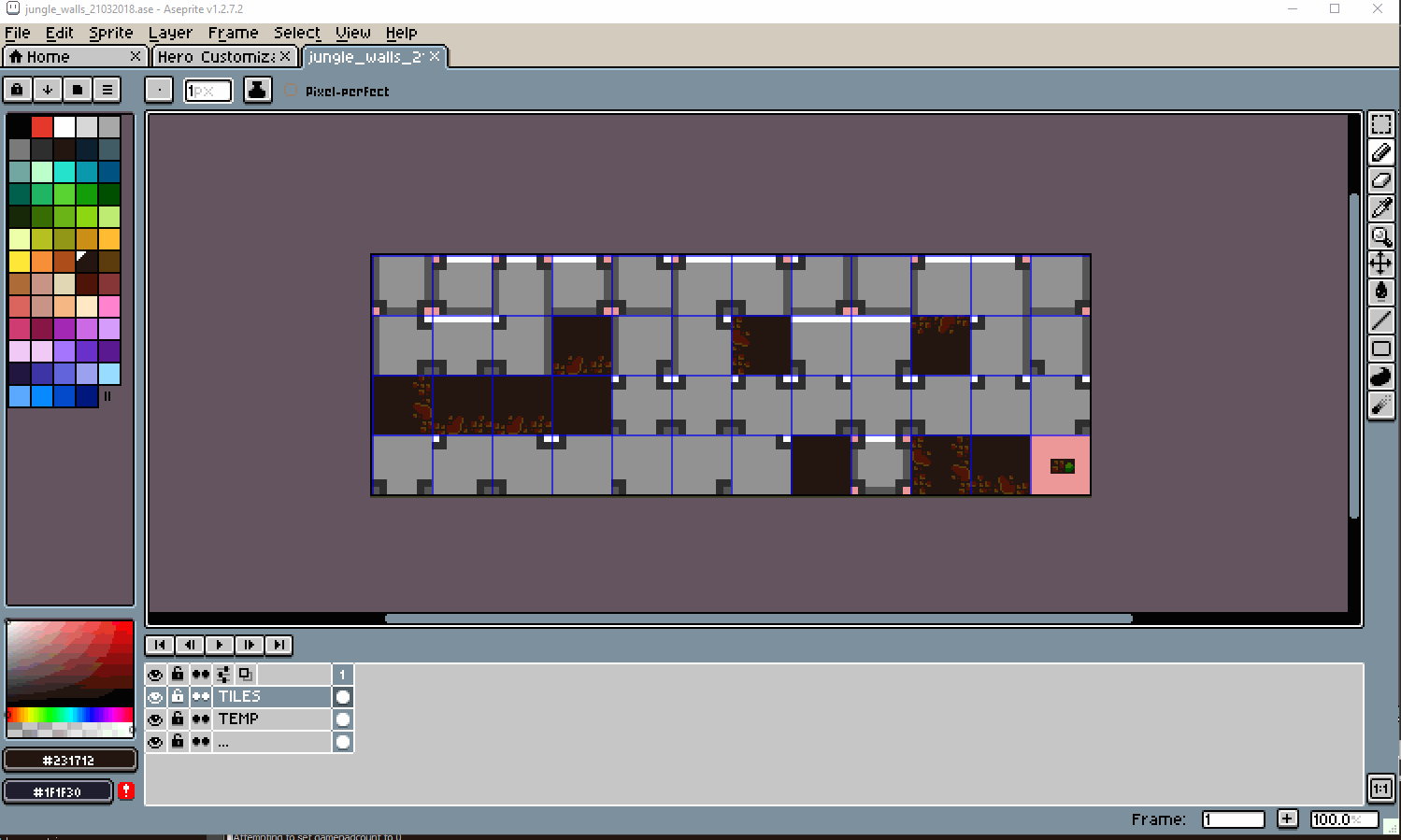 (I'm creating my tilesets in Aseprite - a great tool for 2D, low-res animation, using a template provided by Shaun Spalding)
Demolish Cloud:
It's a nice feeling that some magic editor dust occurs when you erase tiles on the map. It's a tiny thing but it makes me happy.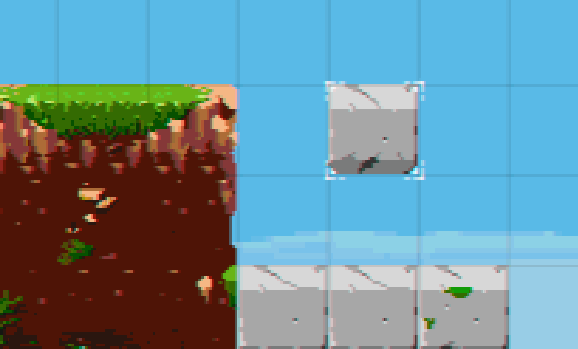 (Game Maker's awesome particle system which is a lot of fun to play around with)
Menu Design:
I'm still trying to settle on a basic design. It's tough since there is so many directions I feel like going. So far the adventurous landscapes and drawing board gives me the epic feeling of something big is about to be created. Let me know your thoughts.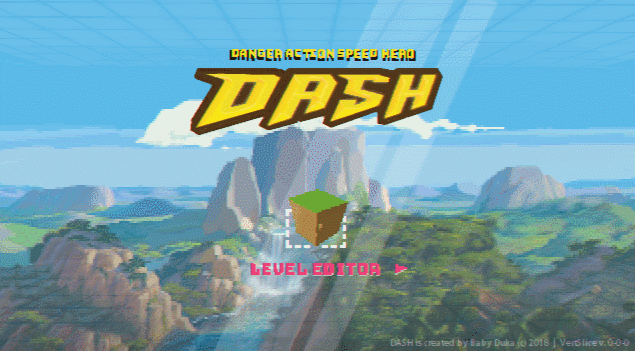 (A more dynamic theme than before. The cloud is moving, the "SET UP LEVEL" bar sliding in, etc.)
Setting up the Hero Menu (Hero customization room):
I've set up some of the Hero Menu. Today I've played around with the light behind the pillar which the Hero characters will be standing on. Here's how the light effect looks when I press the 'next' button: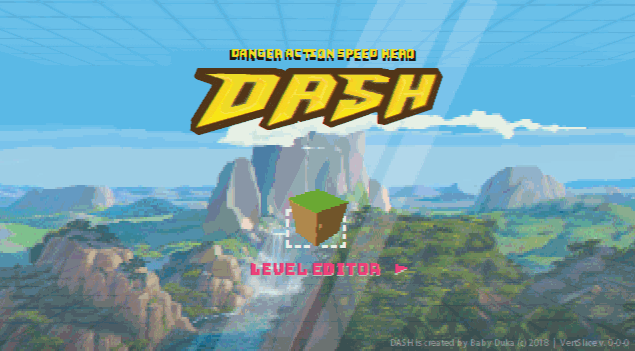 Because of the extensive work on the meta-game and UI, I am not showing any game play which I usually do but here's a gif from some weeks ago: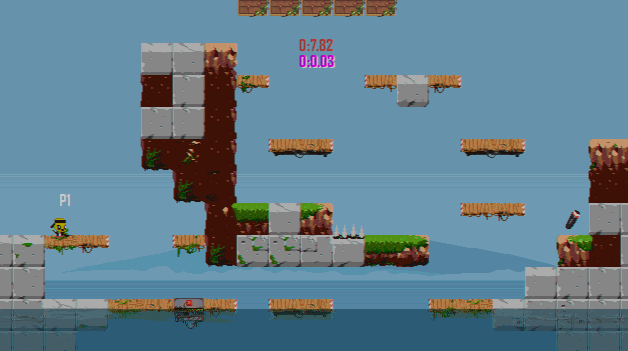 Next week I will lean more towards the graphical and action-packed side, I hope.
PROJECT STATUS: Good feel, now more building blocks!

As you can see the process is very organic, fun and intuitive. Of course there is a production plan and design document, but the feeling of freedom and creativity is very solid during these work days which is good because that's what you, the player, should feel when playing the game!
Watch the development LIVE on the Baby Duka Twitch channel every Wednesday (8pm GMT) and Saturday (6pm GMT)! Updates here on this blog both days as well.

Calling all DASHians!
- Jake, Baby Duka studio
NEWSLETTER on the new website ► babyduka.com
Open development stream ► twitch.tv/BabyDuka (Wednesdays 8 pm GMT, Saturdays 6 pm GMT
ds