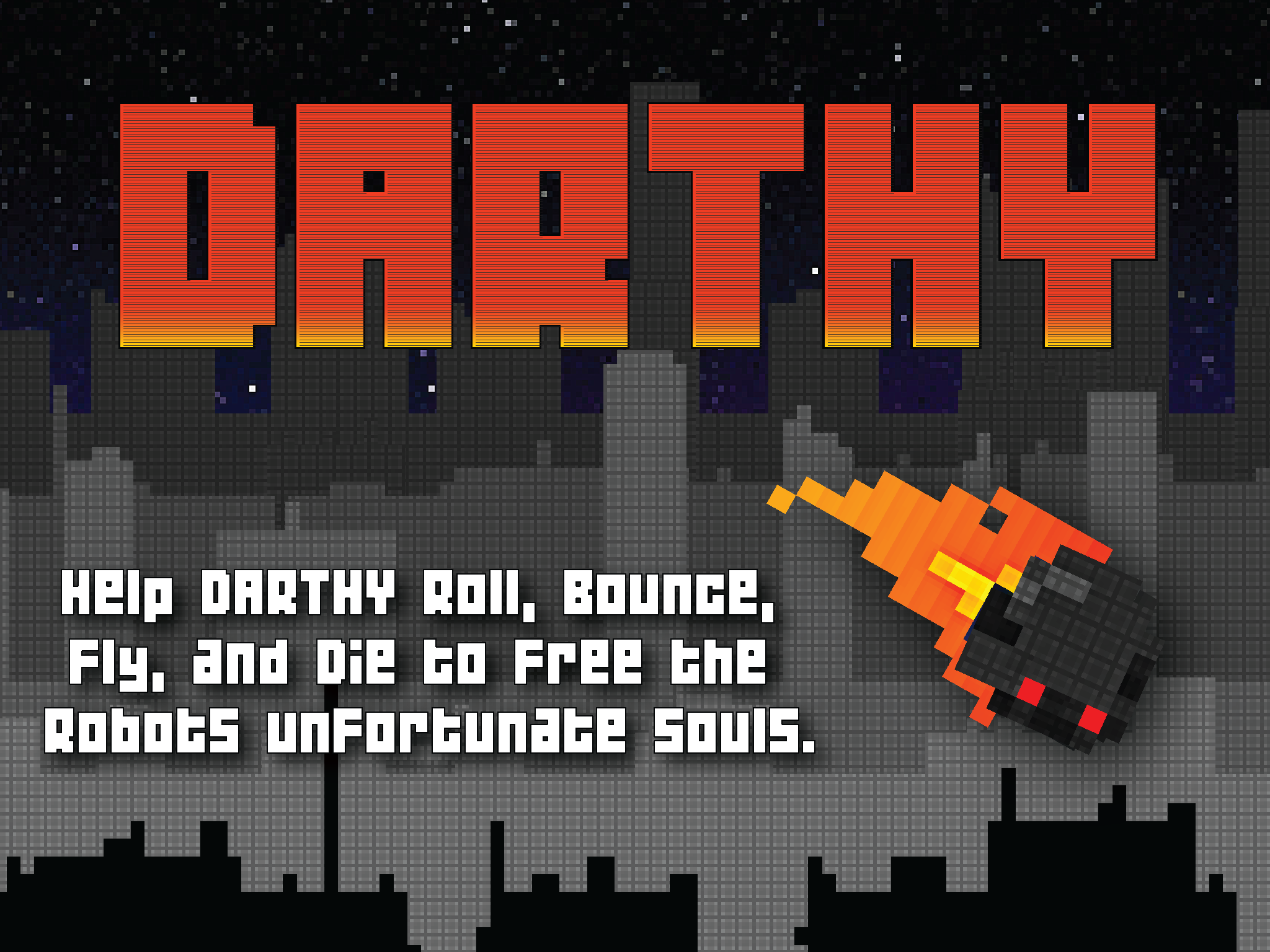 DARTHY is a Simple Pixel Platformer
based on old school mechanics. RELEASE ON THE 29TH.
Made with my kids Kaleb & Jeya.
DARTHY wakes up in the hospital and soon finds out he must release the souls of the robots imprisoned in the Gold Doubloons (Gold Coins) by the Giant Space Pirates.
Help DARTHY Roll, Bounce, Crash, Fly, and Die to free the unfortunate souls.
• 10+ buildings
• pixel art
• platformer where you bounce, run, fly, and die
• Coming soon to Early Access pc, mac
• Coming soon to ios and android
• under $5 steam
• free ios
Any questions, suggestions or feedback greatly appreciated.
Thank you so much for the support!